SIOUX CENTER—The Sioux Center School District Board of Education voted Monday, April 19, to drop the mask mandate as of today (Wednesday, April 21) and instead strongly encourage they be worn for the remainder of the school year.
The school board voted 3-1 to approve this change with board member LoriAnne Andersen voting against it. Board member Nate Bullock was absent.
The mask mandate had required masks to be worn at school except when social distancing is possible or in cases of medical exemptions.
The board meeting began with parents who voiced their frustration with masks' continued requirement. John Renken, a father of four, said students who don't wear masks, even when medically exempted, are sometimes belittled and asked to wear masks anyway.
Renken said the nation is entering into the second year of "15 days to flatten the curve, and that should be over."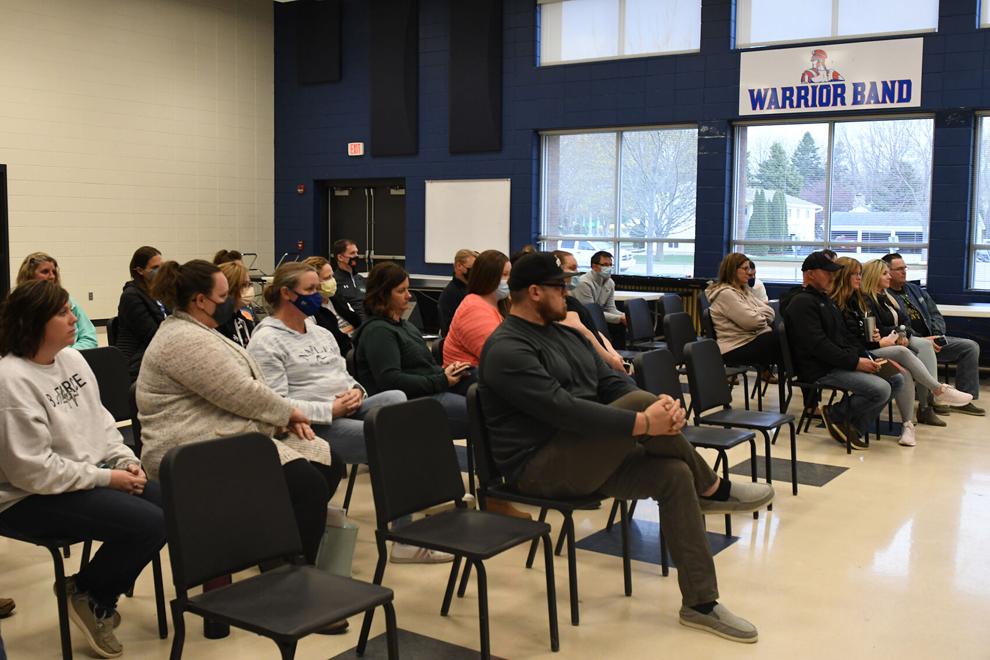 While some parents pointed out other school districts aren't requiring masks or doing contact tracing, district school nurse Sarah TeGrotenhuis said the school's quarantine policy is in keeping with the Iowa Department of Public Health.
As she said, schools that have different rules in place chose not to follow the state recommendations.
"I will say, in Sioux County, we're in an anomaly. In Iowa, what we've done is the normal," TeGrotenhuis said.
Andersen urged the board to continue to follow state recommendations and keep the mask mandate in place.
"If we step away from the mask mandate now, this is a step away from our original statement by the board that we would be following the Iowa Department of Public Health recommendations," she said. "We only have 26 days left. Are we really going to give up during the last mile of the marathon because it's the easier thing to do?"
She added that students haven't had a chance to be vaccinated yet and variant forms of COVID-19 are appearing in the country.
Board president Tim Gesink said there remain many people on both sides of the masking issue.
"Yes, we only have 26 days, but it allows our students to come to school and be comfortable with some semblance of normalcy so that they can look forward to the coming school year," Gesink said.
School board member Jerod Work said outside of school, masks aren't being worn.
"I sit at track meets where, for the entire time, there's not a single person wearing a mask. Sure, it's outdoors, but no one in the crowd. There's not a single kid there who has a mask on anymore," Work said. "As much as we want to enforce it here, the kids aren't doing it when they go outside of this. When they don't have to, they're not, and thus far, they're fine."
And if a student who chooses not to wear a mask does have to quarantine at the end of the school year, that's the result they have to make peace with, he said: "Would it stink to have your senior child miss some of that? Yup, but outside of school, she's not doing the same precautions."
Gesink urged that students, staff and parents exercise respect for each other's choices when it comes to masking.