SIOUX CENTER—One Sioux Center couple has lived out their wedding vows before they even said them.
For better, for worse, for richer, for poorer, in sickness and in health, to love and to cherish, till death us do part hits home when a brain tumor is thrown into the relationship.
Terrified sums up the feelings Cory De Weerd, 31, and Jessica Van Holland, 28, had upon hearing Jessica had a fist-sized mass growing on the right side of her brain after an MRI was taken Aug. 11, 2017.
Ninety percent of the tumor was removed during a four-hour surgery at Mayo Clinic in Rochester, MN, on Sept. 29, 2017, a week after her brother's wedding.
Jessica spent just four days in the hospital before coming home, and receiving the call that an analysis of her tumor revealed she had Stage 4 glioblastoma.
"It felt like we had been punched in the gut and we knew we were going be walking a road that we weren't ready at the time to start walking," Jessica said. "I was worried how we were going to get through brain surgery and then six weeks of radiation and chemo and then another round of chemo after that.
"I knew we were going have bigger trials to keep facing and new routines and different outlooks on life. After hearing the word cancer, the mountain looked so big when we stood at start of this," she said. "God has done unbelievable things by helping us get through this and starting a new normal."
'Give God all the glory'
With a homemade wooden cross covered in white flowers set in the background, the couple said "I do" on Aug. 3, 2019, at Trinity Christian Reformed Church in Rock Valley.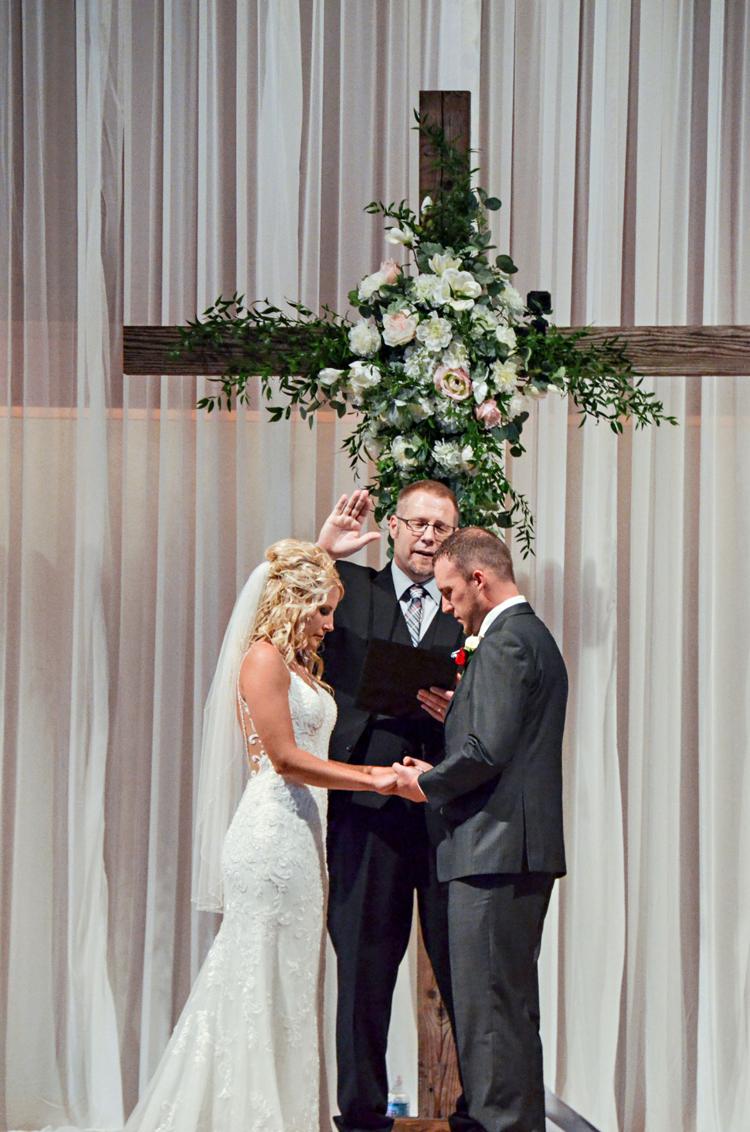 "I wanted that to be the main focus besides Cory and I," Jessica said. "I wanted to give God all the glory and praise for bringing Cory and me together and the fact that I was able to get married and function and look beautiful that day. I wanted people to remember our wedding because they knew God was in the center of our marriage. We wanted to have that union with God and we wanted people to realize it was between God, Cory and me and they were the witnesses of that."
Because of that focus, the cross also was set up at the center of the head table at the reception held after the wedding ceremony at the Crossroads Pavilion in Sheldon.
"It was by far the best day ever," Jessica said. "I wouldn't have changed a thing about that day. We won't ever be able to give God enough thanks and praise for allowing everything to happen the way it did from my cancer journey to the wedding day to just being able to live life everyday feeling good."
The couple had been dating for 10 years, having met on a Sunday cruise night in Sioux Center.
'We are still adjusting'
Cory proposed Jan. 13.
"We had just dropped Cory off at his house and I headed home with my parents," Jessica said. "He had managed to arrange with my aunt to set up some candles and flower petals down the stairs and in the basement of my parents' house so when I got home I went downstairs and saw that. I was reading a letter he had wrote me and I turned around and there he was on one knee."
They chose Aug. 3 as their wedding date because they wanted a wedding near the end of summer.
"And to be honest that was the only date left for that month," Jessica said. "We are still adjusting to being a married couple but where we are right now I wouldn't change a thing. I would never go back to before surgery just because of how far God has brought me and Cory in our faith and our walk with Him."
With 10 percent of the tumor still inside her body, Jessica continues to have a head scan every three and half months. She is not on any chemotherapy medications but is on a high dose of seizure medicine.
"I have been feeling really good between my scans, praise God," she said.
Jessica, a Rock Valley native, works at Hurst Family Dentistry in Hull and Cory, a Sioux Center native, works for Franken Custom Inc. in Carmel.
The couple honeymooned in Negril, Jamaica, for a week.
"It was so beautiful and very hot, but it was so nice to be able to relax after so much planning and appointments," Jessica said.
'Treasure the moments'
The couple's outlook on life since her brain surgery and having to deal with Jessica's cancer on a day-to-day basis has changed them, and especially Jessica, forever.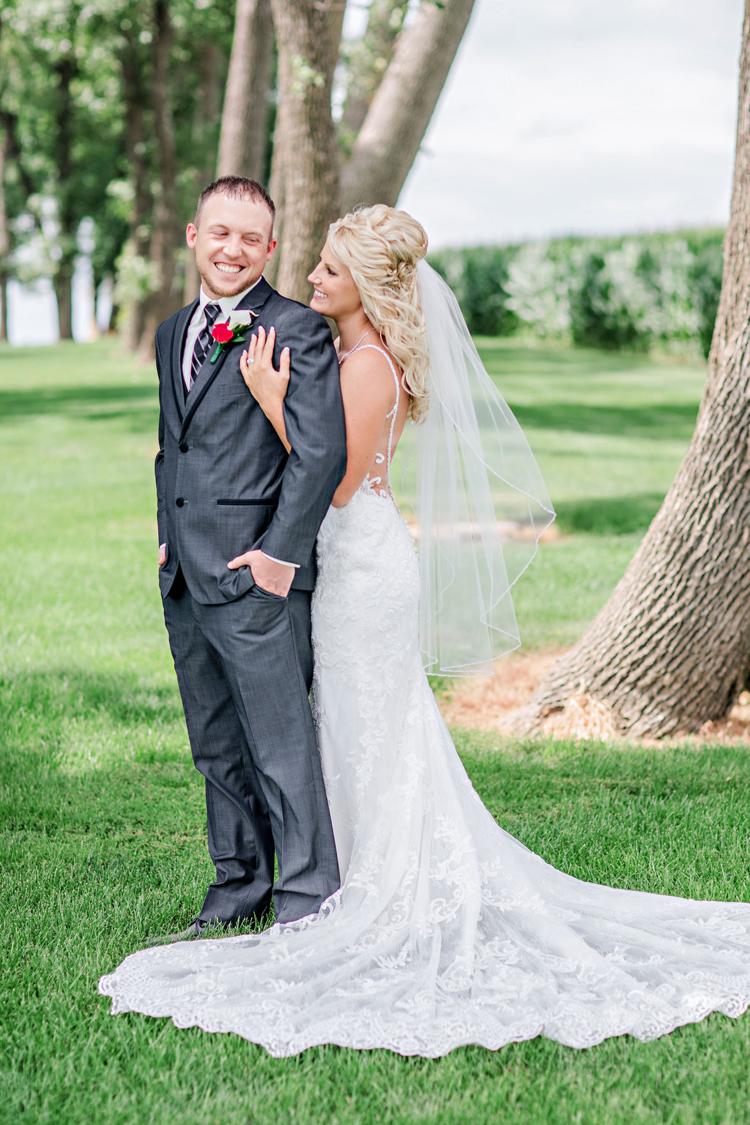 "People will ask me what's the hardest part about my journey since surgery and I have always said living here just because people don't realize what they are missing out on knowing who God is and the peace that only He can give you to walk through something like this or any difficult trial in life," she said. "God never said life was going to be easy, but He did promise to walk with us though it.
"This has made me realize to treasure the moments you have now rather then always looking to be in the next chapter of your life, to keep living while you can because in a blink of an eye God can change whatever He wants when He wants to."
She also is thankful for her health.
"I will always have everything I need because God is all I will ever need and that will always be enough," he said. "There is always, always, always something to be thankful for."
She lives by two mottos: #fearless and #Godsgotmeforever.
"Always treasure your relationships and appreciate the life God has given you to walk because there is always a reason God gave you the trials you're walking," Jessica said. "Look for Him and to Him in them and He will grant you the peace only He can give to get you through.
"Faith isn't about asking God to stop the storm. Faith is about trusting God to help you through the storm. Keep your faith and hold onto God's promises because He will not let you down. He is and always will be faithful."