SIBLEY—Ben Chestnut, the high school physical education and health teacher along with the head volleyball coach, noticed a difference between the male and female sports in the Sibley-Ocheyedan School District.
The male athletes were lifting weights.
"I came to the realization that we didn't have a weight program for our female athletes," Chestnut said. "Having a background in that myself, we just thought that we would be able to put something together for all of our girls, not just volleyball, but all of our female athletes to get in here and become more athletically developed."
Chestnut, who graduated from Central College in Pella with a degree in exercise science and education, did not have to look far for help. His college roommate, Matt Sagar, is the strength coach at Saint Mary's University in Minnesota and agreed to help.
"I work with him quite a bit with these," Chestnut said. "He's always told me, girls can do exactly what guys can do; they just don't always necessarily have to do the same things."
It started with a meeting with the female athletes.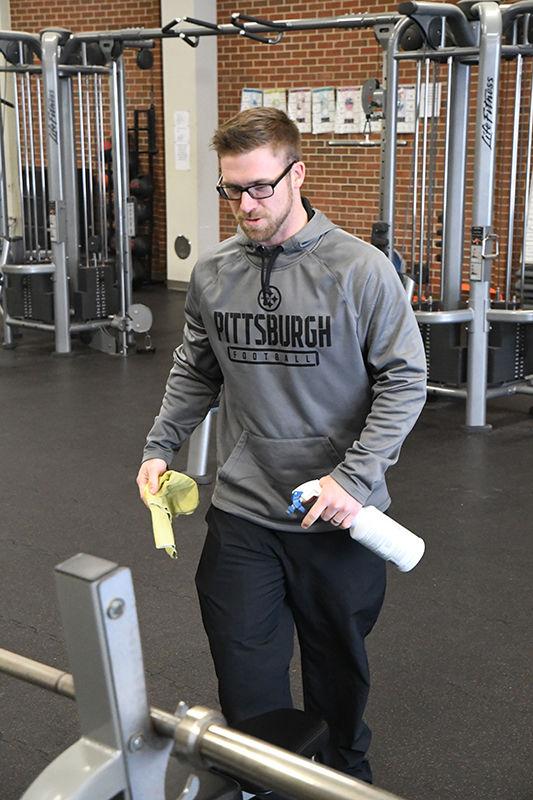 "We talked about how important it is to be in the weight room and that it's really not an option anymore," Chestnut said. "Obviously, we don't make it mandatory, but we make it an expectation of our athletes to get in here and become better."
Chestnut, in his second year at Sibley-Ocheyedan, said getting better is especially important for volleyball and girls basketball because it is so competitive in N'West Iowa.
"When we look at those two sports and we look at what other programs are doing and what we need to do to catch up, obviously weights is a big part of that," he said.
Chestnut said it was not hard to get the female athletes to buy into lifting weights.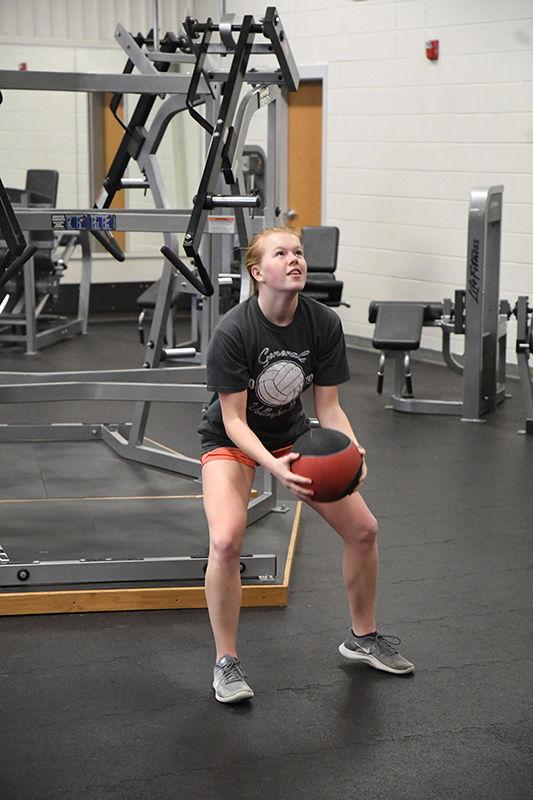 "They wanted something more," he said. "We talked about the definition of insanity and doing the same things over and over and expecting different results. This is something new and I think the girls are ready for that. They're ready for something new, improved and something that they knew was benefiting them to get to the goals that they want to reach."
Chestnut said there are about 40 girls using the program.
"My hope is by this summer we have about 50 that are actually using the program consistently," he said.
The weightlifting program for female athletes still is in its early stages. Chestnut said that while the male athletes are doing Olympic-style lifts like squats, dead lifts, hang cleans and bench press, the girls still are working into those kinds of lifts.
"They take a lot of teaching, re-teaching and training," Chestnut said. "We're going to use more or less the, I don't want to say elementary level of those, but the basic movements just to get used to our body getting good depth, making sure we have good form and things like that."
Chestnut said he wants to ultimately establish that weightlifting is not just good for one sport, but it is for every athlete.
"If you're going to be in cross country, volleyball, softball, basketball or whatever it may be, you need to find yourself in here because it's only going to benefit you and make your team better," he said.