SIBLEY—A nonprofit ministry in Sibley is launching a program in which teenagers in Osceola County can hang out knowing they will feel safe and valued.
Bailey's Lodge, a faith-based ministry that operates within The Lantern Coffeehouse & Roastery, recently began using a space located behind the coffee shop for a youth program called Haven.
Haven takes place 6-9:30 p.m. Fridays and is offered for those in grades 7-12. The first night took place Friday, Feb. 12, which had eight attendees from a few different communities in the county.
The physical space includes a sitting area with sofas, chairs and high-top tables where Haven attendees can eat or do schoolwork. There also are games such as pingpong, air hockey and foosball.
Pizza donated from a church was served opening night and the coffee counter at The Lantern was open for those who wanted a beverage or pastry.
"The whole heart behind it is creating a safe place for kids to come, be themselves, have community and get to know people around their age," said Justin Schultz, director of Bailey's Lodge.
Schultz, 32, is the son-in-law of Brenda and Gene Hoyer, who own the nonprofit coffee shop located at 304 Ninth St.
A native of Alberta, Canada, Schultz spent the past seven years in his home country as a program coordinator for Youth for Christ. He and his wife, Kelsey, moved to Ashton in late November so she could be closer to her family.
"I've always really enjoyed youth ministry," Schultz said. "I used to go to youth group as a kid and just loved it, was just kind of in my element."
A big focus of Haven is to look after the mental health of attendees and be a resource in the community for them to turn to.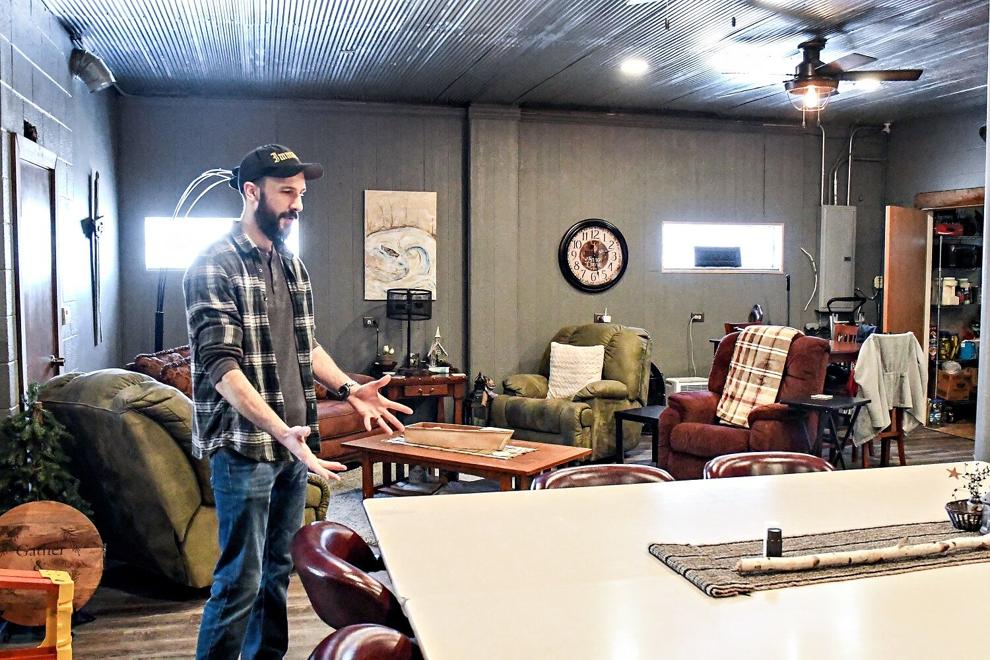 "We want to love the kids that come in through here," Schultz said. "It doesn't matter if they're Christian, it doesn't matter what their orientation is, it doesn't matter who they claim to be and how they present themselves. This is a place for everyone and anyone. We welcome them where they're at and we just want to be a part of that journey where they're going."
A particular emphasis of Haven is suicide prevention, which relates to the name Bailey's Lodge. The ministry is titled after the Hoyers' 17-year-old son, Bailey, who died by suicide in summer 2018.
"He's actually my brother-in-law and the guy had heart of gold, just loved everyone," Schultz said. "I can't even describe it. He just put so many people's needs in front of his. It was tragic."
In January 2019, the family began to remodel the space in memory of him. It has been used for several occasions in the time since then, such as creative activities the Sibley Parks & Recreation Department put on for kids when the city's pool underwent renovations. It also has been used as a meeting place for a Bible study group for young mothers.
"We've also had suicide education, and the kids were bused into downtown to Bailey's Lodge, and came in and we sat and talked with fifth- and sixth-graders a year ago," Brenda Hoyer said.
"Of course, with COVID, things have slowed down a bit and we haven't done that this year, but we might consider it here before the school year is over."
Bailee Hayenga, a 23-year-old staff member at The Lantern, also volunteers with Bailey's Lodge and is likewise passionate about suicide prevention.
Hayenga has been taking online mental-health education courses through the American Association of Christian Counselors.
"Something that I learned in the course is that most people, when they experience mental illness, from the onset of symptoms, it takes them 11 years to get professional help," Hayenga said.
"So I'm just wanting to create a space that can kind of bridge that gap of experiencing symptoms and somewhere that they can be open and honest about it and talk about it and get kids the help that they need, whether that is professional help or just a safe place where they can talk about what they're experiencing."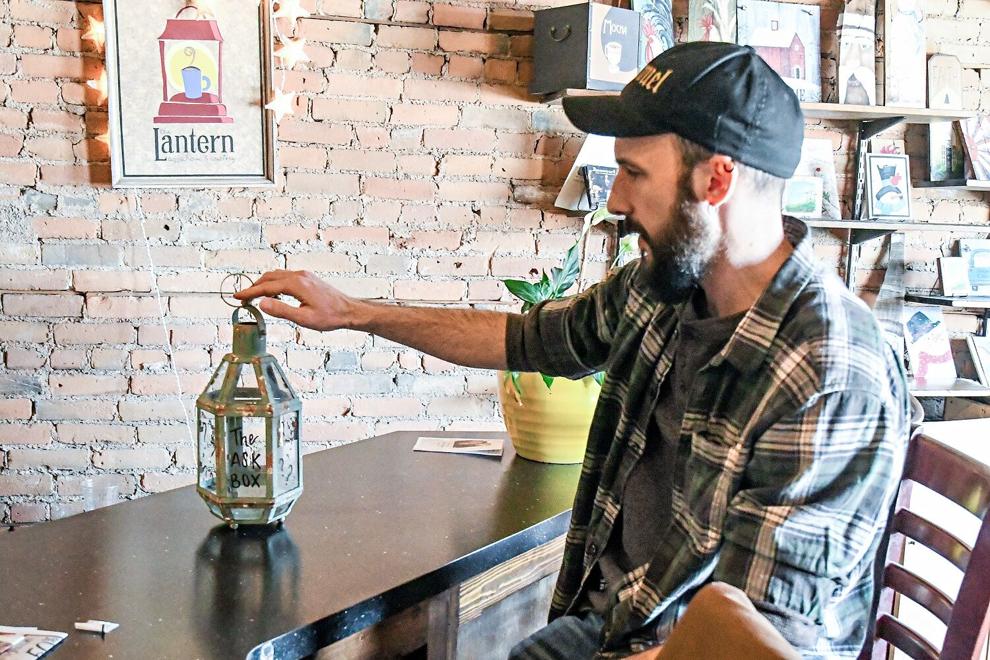 Although Haven is largely meant to be an informal time for youth to connect and hang out, Schultz said there also is a period of about 10-20 minutes where he opens up a conversation for attendees to talk or ask questions.
One way of opening that conversation is by having kids write a question or prompt on a note and put it in a bucket for Schultz to read aloud.
"Even if they don't subscribe to the Christian faith or any faith for that matter, they just say like, 'Man, I just want to talk about this,' and you're not judging, you're not trying to force them into anything," Schultz said.
"You're just there to talk and be a sounding board for them and say, 'Hey, I value your opinion. I value what you said. Here are my thoughts on that.'"