SHELDON—The Sheldon School District has been putting its 3D printers to use, even as its buildings have been closed during the coronavirus pandemic.
The district recently began printing plastic components used to assemble medical face shields that will be distributed to health-care workers around the state.
Superintendent Cory Myer had been contacted by the Iowa Department of Education asking if the district could help produce the components during a time of personal protective equipment shortage.
"This is a great collaboration between the Sheldon Community School District, the Department of Education and other schools around the state," Myer said.
"By working together, we can accomplish anything and working to increase our state's supply of safety equipment is just another example of that."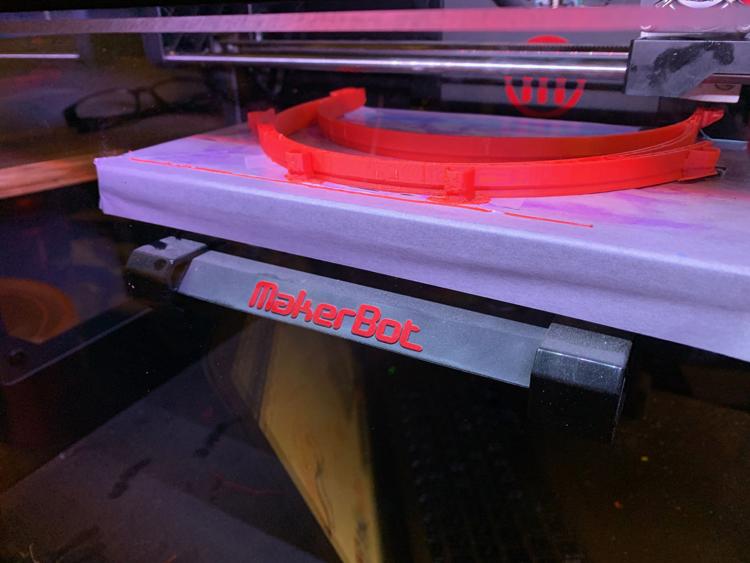 Myer reached out to high school industrial arts teacher Brice Montgomery and art teacher Jason Uhl to lead the production effort, since they each have a 3D printer in their respective classrooms.
"We are printing the headband and bottom clip portion of the face shield," Uhl said.
"From there a piece of acetate or pliable plastic is cut from a template and assembled onto the tabs of the front piece. They are slightly flexible to allow for tension on the face shield so it stays snug. Typically, these have an elastic band or rubber band attached to the back clip to keep it tight to the head."
The face shields themselves are being produced elsewhere, then the pieces are assembled before the completed products are shipped out.
The Northwest Area Education Agency has coordinated pickups and deliveries of the face shield components among contributing schools with 3D printers.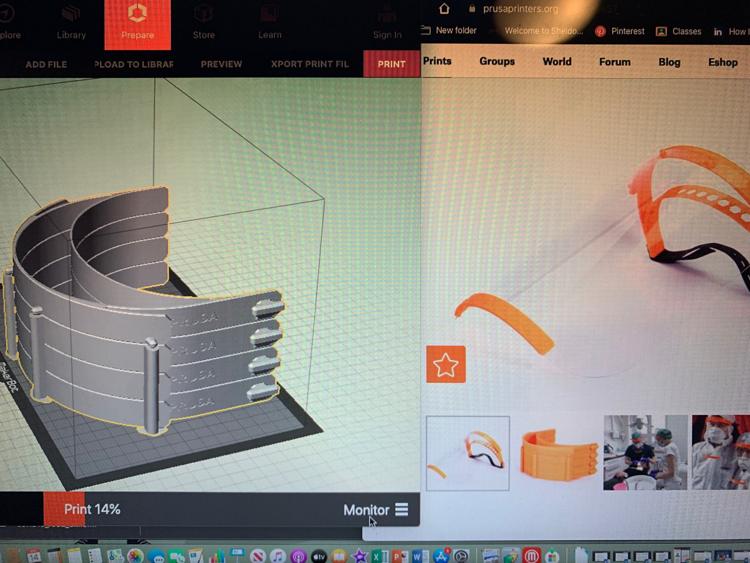 The agency picked up Sheldon's first batch of about 20 components Friday, April 17. Myer anticipated the district would print 40-50 components this week.
Montgomery and Uhl had begun by printing individual pieces to ensure the setting was correct, then began printing sets of four pieces.
"We are printing an eight-piece today and if that goes well, we will print more in that manner as it is the most efficient," Myer said Monday.
"Our printers are small, so it takes about 14 hours to print the eight-piece."