SHELDON—The Sheldon School District temporarily shuttered its buildings beginning Monday, March 16, due to the novel coronavirus (COVID-19), but the Orabs have been able to keep up with their education through remote schoolwork.
Or as superintendent Cory Myer put it, "distance learning."
"Distance learning looks a little bit different at the different building levels, and so at the elementary level, it's a lot of packet work," Myer said.
"We're really focusing on skills that we would like kids to know and then providing some additional enrichment material for them to continue their learning."
Families were able to visit East Elementary throughout the day Thursday to pick up the packets for their students to do at home during the next couple weeks.
Principal Jason Groendyke said about 99 percent of families came to the school to collect the packets for their children.
"Obviously, we wish that we were able to serve these kids in school, but I'm really proud of the staff for putting stuff together for the kids and then also appreciate the parents coming in and valuing education. That speaks volumes for them, too," Groendyke said.
He has heard from multiple parents who informed him their students were excited to receive the packets.
"It tells you that kids, they miss being in school, they want to be here," Groendyke said. "That's the big thing is we wish they could be here. We want to see them."
Since the middle school and high school students have their own laptops, they have been able to do online work and communicate with their teachers through e-mail.
Sheldon High School band instructor Cliff St. Clair has not missed a beat when it comes to making sure his students stay on top of their music practice.
St. Clair offered his students two options when it comes to instrument rehearsal:
Record short videos of themselves playing their instrument using a program called Flipgrid.
Schedule a video conference with St. Clair using Google's Hangouts Meet program.
"It's worked out pretty well," St. Clair said Monday. "I've spent my mornings at school — I'm here at school now — and so I come in and spend the morning going through those."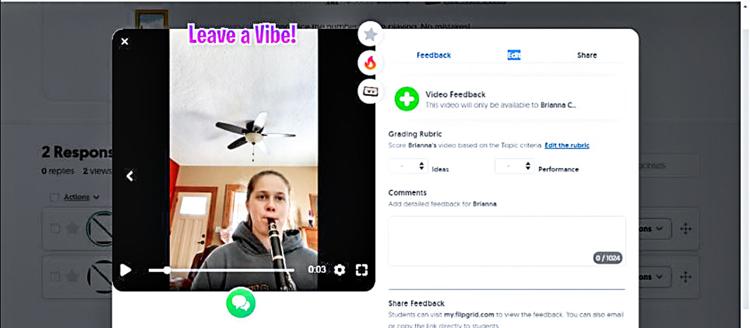 Students began submitting their clips to him Wednesday, and by the end of the week, he had received more than 200 videos.
St. Clair noted students send multiple videos, since he will give them feedback on their performance and have them resubmit another video if they need to make adjustments.
Aside from ensuring students are continuing their academics, the Sheldon School District is making sure they are being fed.
The district has set up a meal program in which teachers and staff members assemble sack lunches and distribute them at five pickup locations in Sheldon. There also are pickup spots in Archer, Ashton and Matlock. Each bag contains lunch for the day of pick up and a breakfast for the following morning.
"All of our hourly and salaried employees are being paid during this time, but we really just opened it up to staff and just said, 'Would you be willing to come in? If so sign up.' We put a Google Doc out there, and everybody jumped on board and signed up right away," Myer said.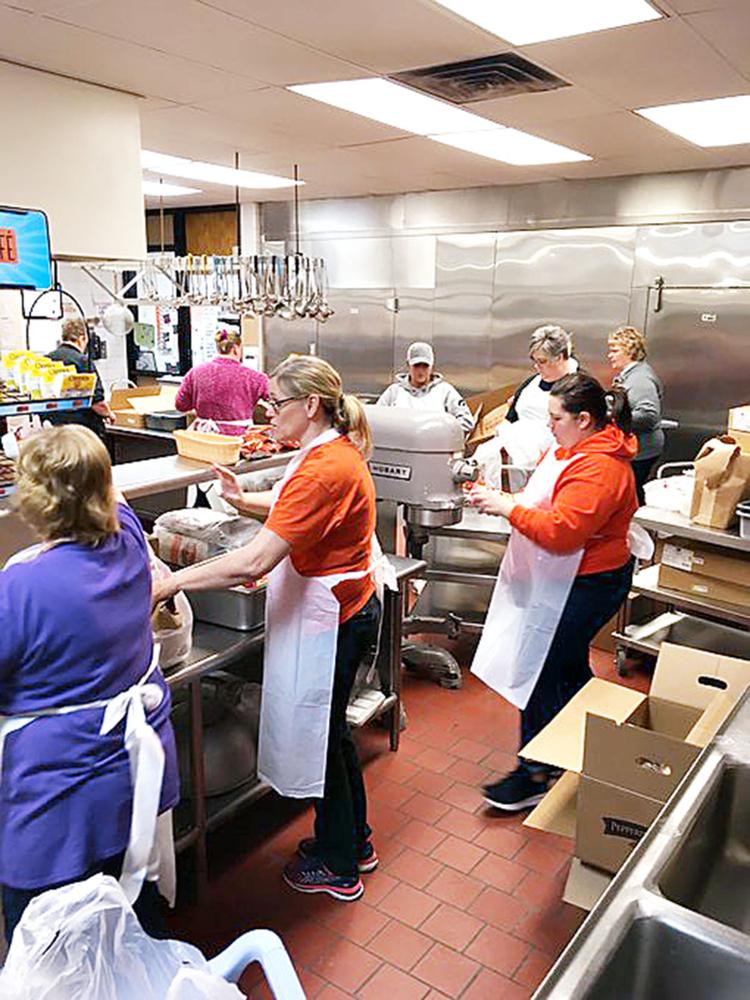 The volunteers put together the meals in the high school cafeteria. The district has been limiting the number of people allowed in the space at any one time to eight. Volunteers also are screened before entering the space to make sure they do not have a fever and have not been in contact with anybody who could have the virus.
The meals are not limited to students enrolled in the Sheldon School District but are available to anybody 18 years old or younger.
"We see the need here, and we don't want to discriminate based on what school somebody might go to or any other restrictions or limitations," Myer said. "This is something we want to do for our community and to do our part to help out."
---
MEAL PROGRAM
The Sheldon School District started a to-go meal program last Wednesday as an alternative means of providing food for students since the schools are temporarily closed. Pickup times for the meals are 11:30 a.m.-12:30 p.m. Monday-Friday. The pickup locations are as follows:
Ashton Public Library, 3029 Third St.
Archer Reformed Church, 210 Locust St.
Matlock Fire Station, 555 Main St.
Larry Christians' workshop, 410 Pine St., Sheldon
Sheldon United Methodist Church, 506 Eighth St.
Sheldon First Reformed Church, 1101 Seventh St.
Love In the Name of Christ of O'Brien County, 611 Park St., Sheldon
St. Patrick's Catholic School, 1020 Fourth Ave., Sheldon