SHELDON—Stacey Van Roekel will dish up comfort food in Sheldon's newest restaurant, drawing from both sides of her family for inspiration.
The Italian Cowboy Cafe, slated to open later this year, will be located at 510 Third Ave., the site of the old Godfather's Pizza, which closed in 2017.
The restaurant will serve Italian and Southern cuisine, paying homage to Van Roekel's heritage.
Van Roekel, a lifelong cook, grew up in California and learned to cook from her Italian mother and grandmother. Her love of cooking also was encouraged by grandparents in Louisiana and Tennessee.
"I was raised around a lot of food and different types of food," Van Roekel said. "I've been in the kitchen since I was like 5. It's always been a dream of mine to open a restaurant."
Finding a name for the restaurant that captured the blend of cuisines on the menu was a challenge that took months to solve. Van Roekel said the name nods to her Italian heritage and a Louisiana grandpa who wore cowboy boots and a bolo tie.
Van Roekel intends to feature dishes from both sides of her family at the restaurant.
The Italian inspiration will show up with classics like spaghetti and meatballs, fettuccine and chicken Alfredo. Southern staples like biscuits and gravy, cornbread and grits also will be on the menu.
Van Roekel has a few ideas for fusions of the two cuisines as well.
"We're going to incorporate maybe stew over grits instead of polenta so you have maybe that Southern flair going on where it's a little bit different but similar," she said.
There will be other classic comfort foods on the menu, again made from family recipes. Expect to try her mom's meatloaf and her dad's chili.
She is excited to bring salads to the table as well, a tribute to growing up in Salinas, CA, also known as the "Salad Bowl of the World."
"I grew up learning how to cook with my Grandma Lurleen and with my mom and my Grandma Vera," Van Roekel said. "Everything will be a tribute to my family and the food I grew up with."
She plans to name different menu items after the family members who taught her the recipes.
"It's all family traditions that will be passed down on the menu and my plan is to incorporate the family names," Van Roekel said. "Everything has to do with the history of me growing up and being around these great influences and learning these recipes."
Opening the restaurant fulfills a lifelong dream for Van Roekel. She is known in her family for volunteering to cook for family dinners and gatherings.
"The most comfortable place for me is the kitchen," Van Roekel said. "I love making people happy with my food. That's where all of this is coming from."
Family will be the centerpiece not just on the menu but in the day-to-day operations of the restaurant. Joining her in the venture will be her husband, Jamie, and three children John Daniels, 31; Katherina Lipa, 23; and Steven Daniels, 22.
"We already have a family business with a feedlot that we have, so it just kind of falls into place that they would help us also with the restaurant and be in that with us," Van Roekel said.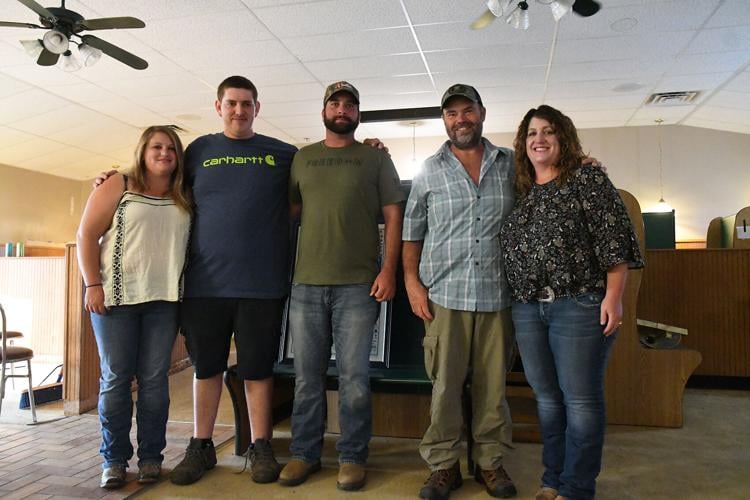 The Italian Cowboy Cafe will have a soft opening on Oct. 15. A date for a grand opening is yet to be determined.
In the meantime, Van Roekel is hard at work remodeling the interior.
She said future diners should look forward to an "eclectic" environment with antiques and souvenirs from her travels in Africa and East Asia. There also will be plenty of photos of the family members who inspired the recipes.
"It's going to have just a hodgepodge of different things that we love," Van Roekel said. "We want people to feel comfortable inside."
The restaurant will feature a 1950s'-style counter and a small dance floor. Van Roekel hopes to organize feature nights to bring in local artists. She plans to add outdoor seating next summer.
"I'm excited that we get to fill a vacant building in Sheldon and that I get to make people happy with food," Van Roekel said.