SHELDON—A family-owned media company based out of Sheldon experienced dynamic growth in two areas in 2019.
Nwestiowa.com, the online home of The N'West Iowa REVIEW and other Iowa Information Publishers and Printers products, accumulated a little more than 4.5 million pageviews in 2019, according to Google Analytics.
This shattered the previous high mark of 2.8 million set in 2018 and is more than 10 times the pageviews the company accumulated in 2016 when it began placing full news stories on the web.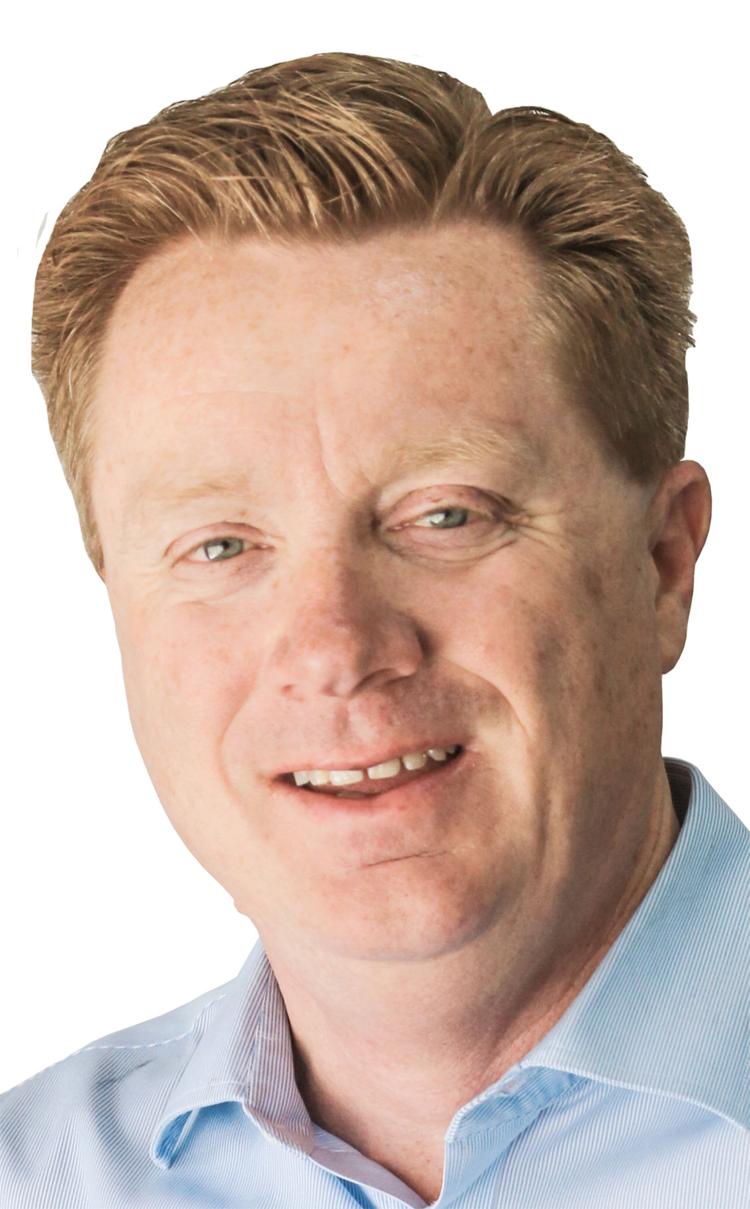 "We are reaching more people than we ever have and we continue to grow and do it right here in N'West Iowa," said Jeff Wagner, president of Iowa Information and White Wolf Web.
"However, that doesn't mean that our printing operations are slowing down or declining. Print continues to be a successful medium for us also."
Iowa Information and White Wolf Web, a regional printing facility in Sheldon, are owned by the Wagner family of Sheldon and Sibley.
White Wolf Web is where The REVIEW, The Sheldon Mail-Sun, Sioux Center News, Hawarden Independent/Ireton Examiner and more Iowa Information products are printed and it continues to add outside clients.
More than 20 million single news sections were printed at White Wolf Web in 2019, an amount of newsprint that would stretch from the Atlantic Ocean to the Pacific Ocean if rolled out across the United States.
The increased traffic on nwestiowa.com was something the Wagners pushed for when they hired managing editor Ty Rushing in the summer of 2018 to work alongside webmaster/graphic designer Briana Harrell and staff writer Kate Harlow to lead those efforts.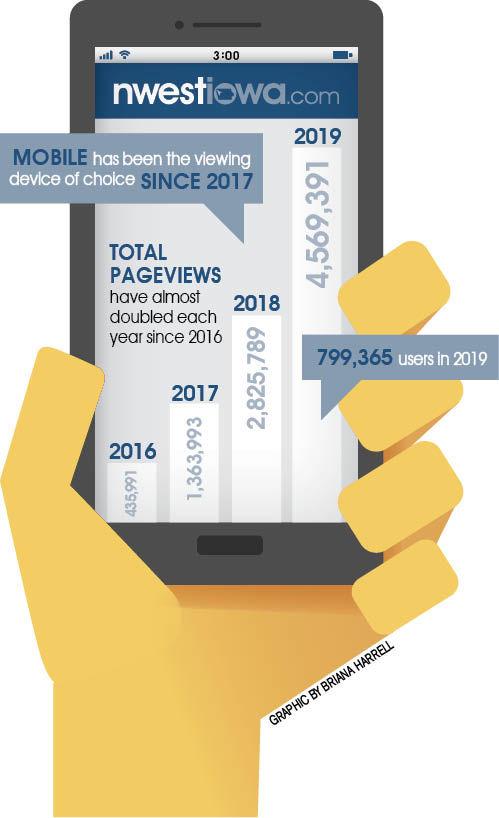 "It's exciting to see that our traffic is growing; it's instant gratification because it shows us that our hard work is paying off," Harrell said.
Harrell, Harlow and Rushing came up with the Take 5 concept — a nwestiowa.com exclusive feature that essentially serves as a blog for staffers — and worked with the sports department on its digital output.
This led to the implementation of the Game Day Challenge pick 'ems contest for, the well-read weekly sports previews posted during the fall sports season and the start of the popular Athlete of the Week contest,
Since launching on Aug. 27, 2018, Athlete of the Week has garnered more than 225,000 pageviews and 44 athletes have earned the honor.
Additionally, the editorial team finds methods to make the online version of their stories distinct and works to attract readers to the site through organic search rather than relying solely on social media for traffic.
Another popular addition that has attracted readers to nwestiowa.com are user-submitted contests, such as the Mother's Day look-a-like contest, best festive sweater contest with Hy-Vee and the photo with Santa Claus contest in conjunction with Iowa State Bank.
Harrell is a big fan of the contests, which often cross-pollinate with Iowa Information's print publications.
"Sponsors are getting a great deal because we are getting a huge turnout and the amount of traffic they are getting is crazy," she said.
The photo with Santa Contest was the most recent web promotion and that event drew 14,478 pageviews Nov. 1-Dec. 30, and was cross-promoted in The REVIEW, The Mail-Sun, Sioux Center News and the Hawarden Independent/Ireton Examiner.
"It's a fun idea and it promotes people coming to our website," Harrell said.
While the growth of nwestiowa.com would be enough of a feather in the cap for some, seeing how prosperous White Wolf Web has become after unimaginable circumstances takes the cake for Jeff Wagner.
Most of the original plant at 300 N. Second Ave. was destroyed in a fire on June 4, 2013.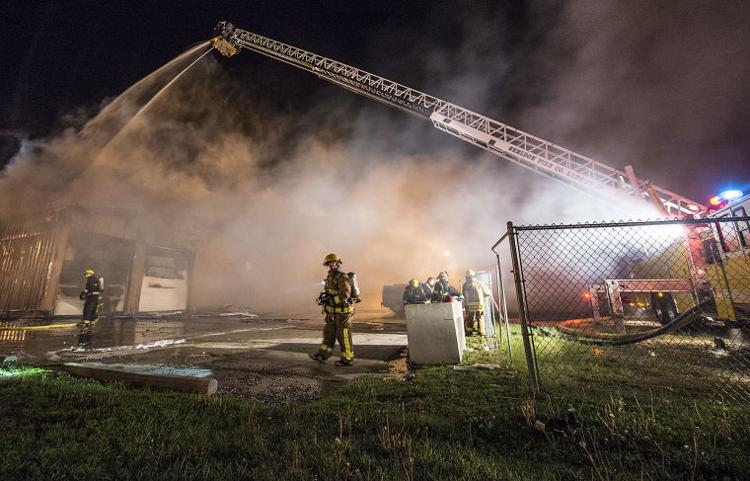 He noted the family faced a dilemma after the fire on whether or not to rebuild, especially as other companies around the country were transitioning their efforts more toward digital.
The company decided to reinvest and on June 3, 2016, the new 27,500-square-foot White Wolf Web opened in Sheldon's Crossroads Industrial Park. It is nearly twice as big as its predecessor and is the largest color-printing facility in a 200-mile radius.
While Wagner would prefer not to say how many clients White Wolf Web has, he noted they encompass a 300-mile radius of Sheldon.
Some notable papers printed at White Wolf — in addition to Iowa Information's publications — include the Pulitzer Prize-winning Storm Lake Times and the Carroll Times Herald.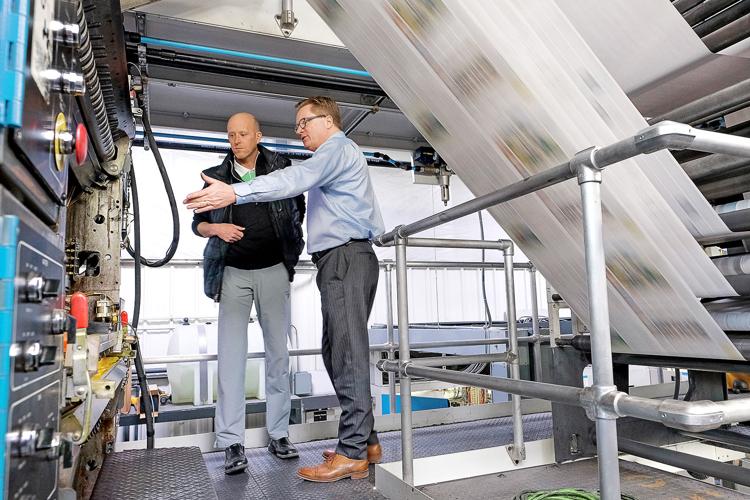 The Herald and The REVIEW are the only papers besides The Des Moines Register to win the Iowa Newspaper Association Newspaper of the Year Award since 1999.
Jeff Wagner is astonished at how the White Wolf Web investment has paid off for the company.
"Quite frankly, we are looking at options to add on to that building," he said. "We acquired another two-and-a-half acres next to it; we are adding staff and we continually look to add staff."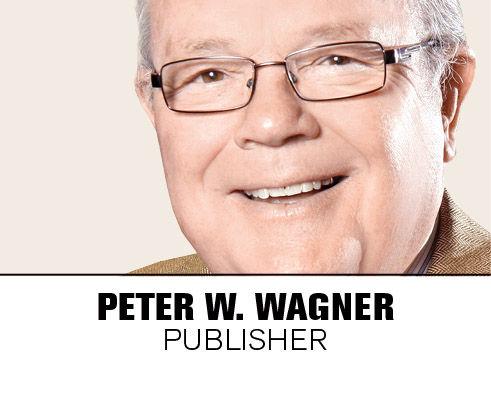 Peter W. Wagner, founder of publisher and founder of Iowa Information, noted his excitement about the company's growth in the digital realm while not sacrificing its print roots.
"I am amazed that with the trends in the national newspaper publishing business that we've been able to maintain such a strong continued subscription list to our REVIEW but also seen exceptional growth to nwestiowa.com," he said.
"We need to continue to look at ways to combine the two media to provide the area with the best opportunities for news and advertising."