SHELDON—Somehow, Brad Hindt has been busier than normal as of late
The Sheldon man is the longest-tenured city council member, serves as Sheldon Fire Co. first assistant chief, holds seats on various regional boards and committees, and he and his wife, Jo, are co-owners of Downtown Hardware in Sheldon, which also has apartments units above it.
Balancing time between all those roles is always challenging, but especially so as the coronavirus pandemic continues to uproot all aspects of American life.
Hindt, fellow councilman Wayne Barahona and mayor Greg Geels are all elected officials as well as small business owners during this trying period.
Many independent retailers face an uphill battle as the virus fallout batters the economy, but few can offer the perspective of dealing with that while also leading a city of a little more than 5,000 residents.
"It's been interesting," Hindt said. "It's been busy, been kind of crazy. You have the store here and then the fire department and then the city also — the city's not so bad — but the store's been busy.
"I'm fortunate; I've been blessed and lucky that I've been able to stay open."
A fair number of businesses in Sheldon — especially downtown — have been forced to close due to the emergency proclamations made by Gov. Kim Reynolds that have shuttered everything from barbers to shoe stores.
"I feel sorry for the restaurants and the clothing stores and all the other retailers because it's a struggle," Hindt said. "It's a tough time for them and I'm fortunate enough that my doors can stay open."
A lot of downtown Sheldon businesses benefit from the foot traffic they generate for each other and Hindt has noticed that has decreased as many of those retailers are closed and Iowans are advised to stay at home.
"My business is holding," Hindt said. "My foot traffic is down from a year ago but my sales are about even so I'm not complaining one bit because I am very fortunate compared to about 90 percent of them in town."
The hardware store carries items that can been used a personal protective equipment as well as cleaning supplies. People also are using their time at home for projects, coupled with appliance sales and repair calls, Hindt and his staff have stayed busy.
"It seems like stuff's breaking while people are at home," Hindt said.
It has been a similar story for Barahona, a co-owner of Super Hi-Tech, which has locations in Sheldon, Orange City and Sioux Center.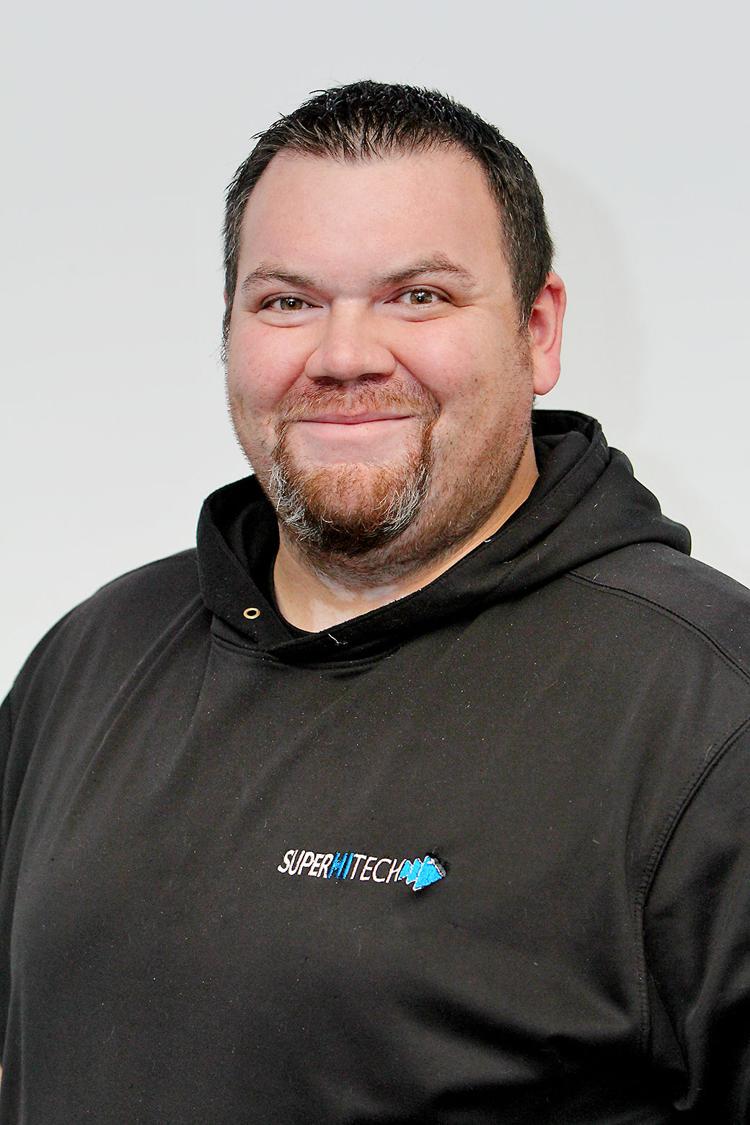 In addition to selling electronics, the business also provides internet technology and security services as well as more tech-related offerings.
"It's been crazy," Barahona said. "Being in the technology sector, obviously when COVID hit the work-from-home aspect, a lot of people and a lot of businesses were not prepared to do so or at least not prepared to do so in such a short amount of time so we've been extremely busy setting up people with computers, routers, setting up virtual private networks and making sure that some sort of business can be conducted in the middle of a pandemic."
Downtown Hardware and Super Hi-Tech are considered essential service providers under the Cybersecurity and Infrastructure Security Agency's guide to critical infrastructure workforce.
Vogel Glass & Paint, which Geels is co-owner of, also meets the definition.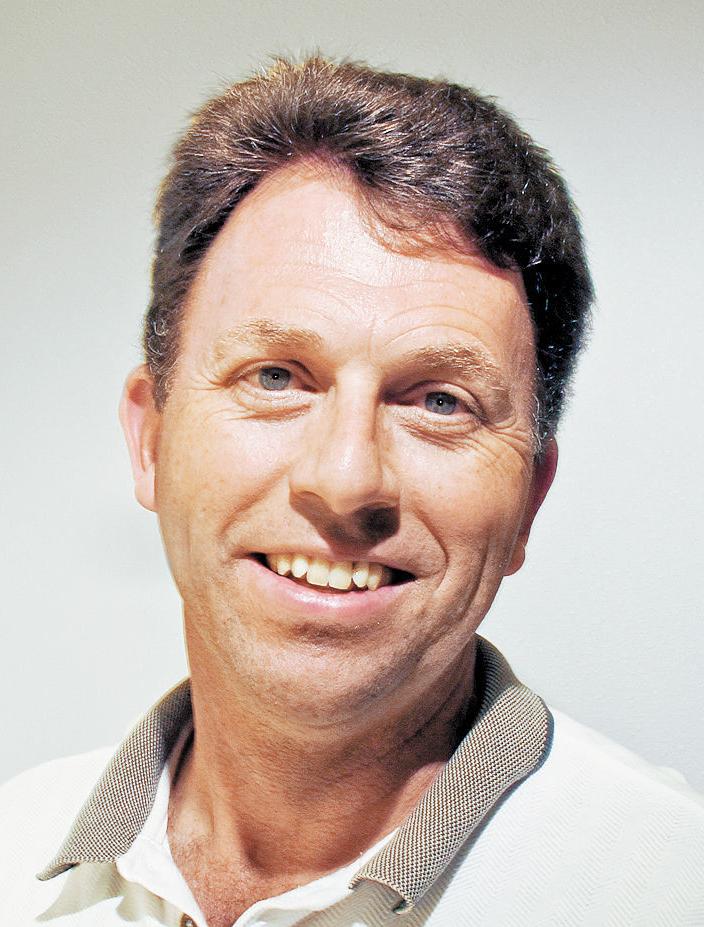 "We are as busy if not busier than we typically would be," Geels said. "People have time to do projects that they otherwise wouldn't have time for — repaint the bedroom, stain the deck, hang that mirror you know those kinds of things; that's the kind of stuff we're seeing coming in. We've been busy."
Additionally, Vogel performs contract construction work including aluminum entrances, storefronts and windows as well as glass glazing, and Geels noted that work has not slowed either.
Like his fellow city leaders, Barahona is aware of how fortunate his business is in this situation.
"I hate to say it, but our experience has been quite the opposite; we've had one of the busiest months we've ever had just because of the pressing need for everyone to get their technological affairs in order," Barahona said.
"It's really been nice to be able to have a niche now as a local business to be able to provide that level of service that is very apparently needed and something you can't find from an Amazon or Best Buy or whatever that may offer cheaper products but do not have the level of service that can be afforded to by a local business."
Hindt and Barahona started taking extra precautions due to the threat of COVID-19.
"We do extra time in the morning where we clean everything, wipe everything down before I open the doors," Hindt said. "We wipe the doors and the cash registers and the high-traffic areas."
"Most of what we've been doing is in controlled environments so we don't have to worry too much about that but I guess the biggest thing that we run into, of course, is cellphones and if you know the cellphone is like the dirtiest known instrument to man," Barahona said.
He said he has seen research that show cellphones are dirtier than toilet seats.
"So we have strict protocols when it comes to sanitization," Barahona said. "We do that, we do a whole store sanitization about once every couple hours just to keep things fresh and, of course, every device that comes in or out gets the old alcohol bath before we send it on the way."
This has been an interesting period for Barahona, who is serving in his first full-term as a councilman following a short stint last year after winning a May special election before securing a four-year term in the November general election.
"It's just like with everyone else: There's no playbook," Barahona said. "No one knows how they are supposed to act, what they are supposed to expect so all we can really do is try and be responsible with the data we have to make the best decisions we can as a city to just try and make sure we do our part in flattening the curve and, I think, once the dust settles from everything we'll have a new chapter in the playbook to try and make sure we have plans and procedures when and if this situation ever happens again."
Before he was elected mayor twice in 2019 — Geels also was part of the same May special election that involved Barahona and a also November victor — Geels had served as Sheldon's at-large city councilman since 2012.
With this entire situation being so unprecedented, Geels said it has given him a heightened sense of responsibility. He has formed a city-led coronavirus task force made up of local business leaders including Rick Nordahl, senior director of Sheldon Sanford Medical Center.
"We meet on a biweekly basis just to compare notes to see what's all going on in their various organizations and just trying to keep the lines of communication open," Geels said.
He said gathering input from his task force as well as city staffers, the council, the Sheldon Chamber Development Corporation and others has made it a bit easier to handle the situation as mayor
Geels also has used his platform to encourage people to help mitigate the spread by washing their hands and maintaining social distance and gives credit to Nordahl for stressing the significance of COVID-19 to him and others.
"That's one of those benefits of talking, discussing things through — realizing that we need to take a cautious approach and try to keep that bell curve as flat as possible," Geels said.
"They are doing it at the state level, at the federal level and we need to take it seriously here too in our own community," he said.