SHELDON—Sheldon health officials caution residents to keep working to slow the spread of the coronavirus in the community.
O'Brien County has four confirmed cases, including one announced Thursday, April 23.
The first three cases were all announced before April 2 and those people have since recovered.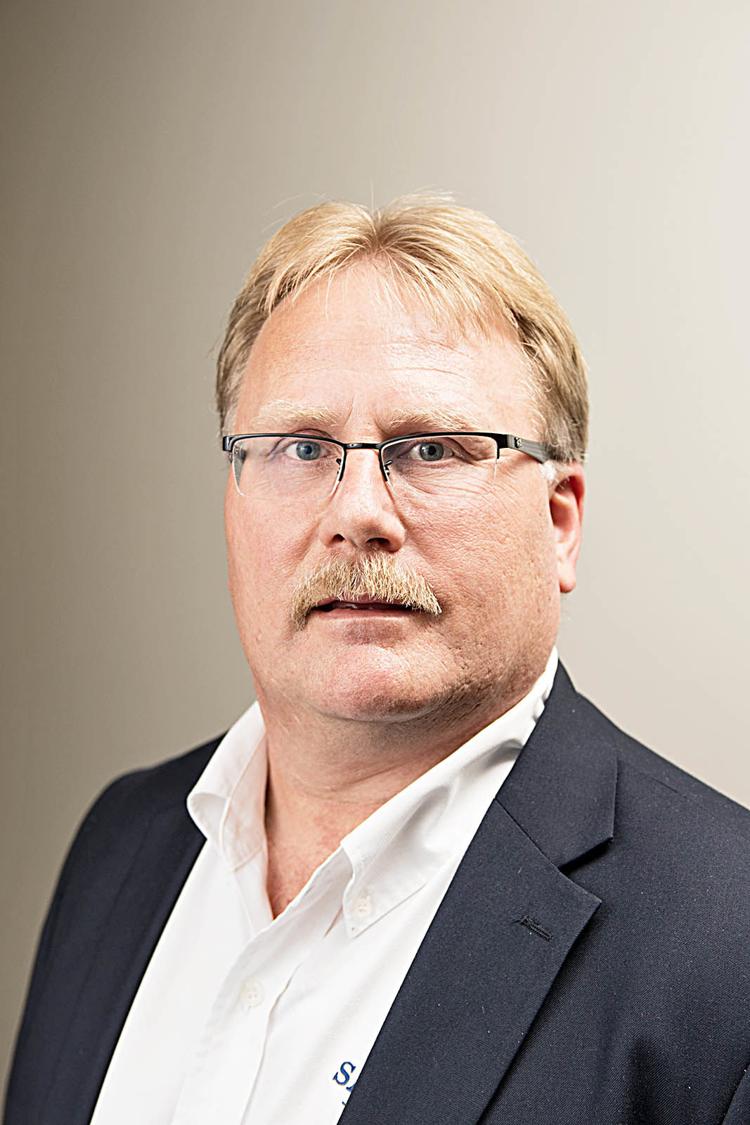 "We've hit this kind plateau, which is good, and people are social distancing more and I'm seeing more face masks out in public now so more people are cognizant that they can share the virus without having symptoms," said Rick Nordahl, Sanford Sheldon senior director.
He said while N'West Iowa has been pretty isolated so far — there were less than 20 confirmed cases in the four-county region — the area far from being in the clear.
"I have heard between April 27 and June 11 will be when we have our maximum surge in this area," Nordahl said. "It's quite a long time which is good controlling the amount of illness; bad for the economic structure of what we do.
"However, with what we do in northwest Iowa, there's a big percentage of our population that is in essential services or what the state has qualified as essential services. I think we are better off than most but I have pains in my heart for these small businesses that have to be closed or takeout only but I think it's a good thing from a disease spread standpoint."
Before N'West Iowa had its first recorded case of coronavirus, Nordahl and the hospital took proactive steps. This included limiting visitors to all areas of its facility starting with the senior care center, screening staffers for symptoms before allowing them to enter the building and outfitting them with personal protective equipment while on duty.
At Sanford Sheldon Clinic, Nordahl said they are suggesting people make virtual appointments with their care provider but if they still want a physical visit, they are encouraging healthy people to visit in the morning and sick people in the afternoon.
"We clean the clinic at night so it's fresh in the morning so it's very similar to what Hy-Vee and Fareway do as far letting the most vulnerable and well people in in the morning and keeping them less exposed from the germs from all day," Nordahl said.
Additionally, Sanford took stock of what equipment it has and what potential items it would need, vetted where all staffers — depending on their skill set — could work in the facility, reviewed transfer agreements and more.
"We have plan put together where we could have 45 patients in the hospital at one time and service them the way that they needed to be serviced," Nordahl said.
'Change the way we operate'
Sheldon's first responders also are taking more precautions because of the virus.
The Sheldon Fire Co. has temporarily converted its training facility — the former wastewater treatment plant — into a decontamination center for emergency personnel and vehicles.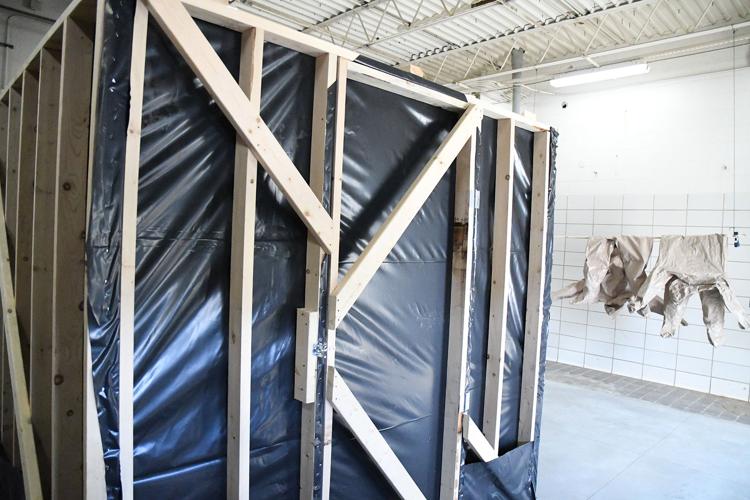 The idea was sparked by fire chief Denny Kruger who thought it was best to keep a potentially contaminated vehicle or person away from the Sheldon Community Services Center, which houses multiple city departments and the Sheldon Chamber and Development Corporation.
"If you do get it, why have it linger in that building when we've got that building," Kruger said referring to the training facility. "That's why we got it for; to use."
Sheldon Community Ambulance Team director Kevin Miller and assistant director Krysten Haan noted how the pandemic has changed the way they handle calls.
"For us, we are wearing PPE on every call," Miller said. "Obviously, we did before with just the gloves but we're adding more PPE that we wear and if we are informed that it's a possible COVID call based on the screening that gets done through our 911 center, then we put more PPE on and droplet protection just to protect us."
For all calls, SCAT members wear eye protection, gloves and masks and for potential COVID-19 calls they also wear bootees, gowns and hair coverings.
If SCAT calls for a lift assist from Sheldon Fire Co., first assistant chief Brad Hindt said they limit how many firefighters go and they borrow the Sheldon Emergency Management Agency's truck instead of taking a fire truck, which is more difficult to clean.
"We've changed the way we operate," Hindt said.
After a potential COVID-19 call, vehicles are taken to the training facility's garage where they are cleaned. As that happens, first responders then can change out of their potentially contaminated clothing/PPE, walk through a shower rig that was built in the next room and change into clean clothes they keep at the facility. Additionally, the building has a washer and drier unit.
SCAT is coming off to consecutive years of breaking its own record for calls; however, that is slowing in 2020 due to the coronavirus.
"Knock on wood, we've seen a decrease overall but, I think, for the most part we are staying steady," Miller said.
---
SHELDON—Like many agencies, the Sheldon Community Ambulance Team has upped its use of personal-protective equipment during the coronavirus pandemic.