WEST DES MOINES—Don McDowell uses his affinity for traveling to show the world there is more to the Hawkeye State than farm fields, livestock and wind turbines.
"I've always been somebody that sort of just likes to go places and check out things — whether it's close by or far away — and I'd share them on my personal social media," McDowell said.
"A lot of people said, 'Boy, I really enjoy following you.' One day I just had an 'ah-ha' moment and thought I should create a single space and platform where I could share the adventures I am encountering and discovering."
McDowell, who grew up on a farm between Archer and Sheldon, did just that when he launched the Iowa Adventurer last August.
Iowa Adventurer is a website on which the 32-year-old chronicles his experiences traversing the state. He also sells Iowa Adventurer-themed merchandise such as coffee mugs and trucker hats.
McDowell, who has a goal of visiting all of Iowa's 99 counties and more than 900 cities, was surprised at the response his venture has received.
Across Instagram, Facebook and Twitter he has amassed more than 8,000 followers, and many people have elected to subscribe to the site's post directly via e-mail.
Achieving that level of reach in such a short time has been rewarding to McDowell in his quest to bring attention to places he likes to say are off the beaten and "off the eaten" path.
"Hopefully, I inspire others to maybe look around what's around them and enjoy those as well," he said. "There's a lot of hidden gems around us and I think the idea that you have to go 300 or even 3,000 miles for a great adventure when sometimes you can go three miles or 30 miles."
Although he prefers to travel and explore on his own, his popularity has led to some communities and businesses inviting him to come and visit so that he can write about the experience.
Since launching, McDowell estimates he has written 120 posts on his site. Each posts highlights something of significance to the community he visits or emphasizes something he found unique or interesting about the locale.
When he visited Decorah earlier in the summer, he stopped by the Seed Savers Exchange, a smaller conservation outfit dedicated to preserving rare seeds, the Toppling Goliath and Pulpit Rock breweries, an Iowa Department of Natural Resources fish hatchery and the Raptor Resource Project, home to the town's famous webcam eagles.
Another trademark of his visits is a selfie in front of a city's welcome sign.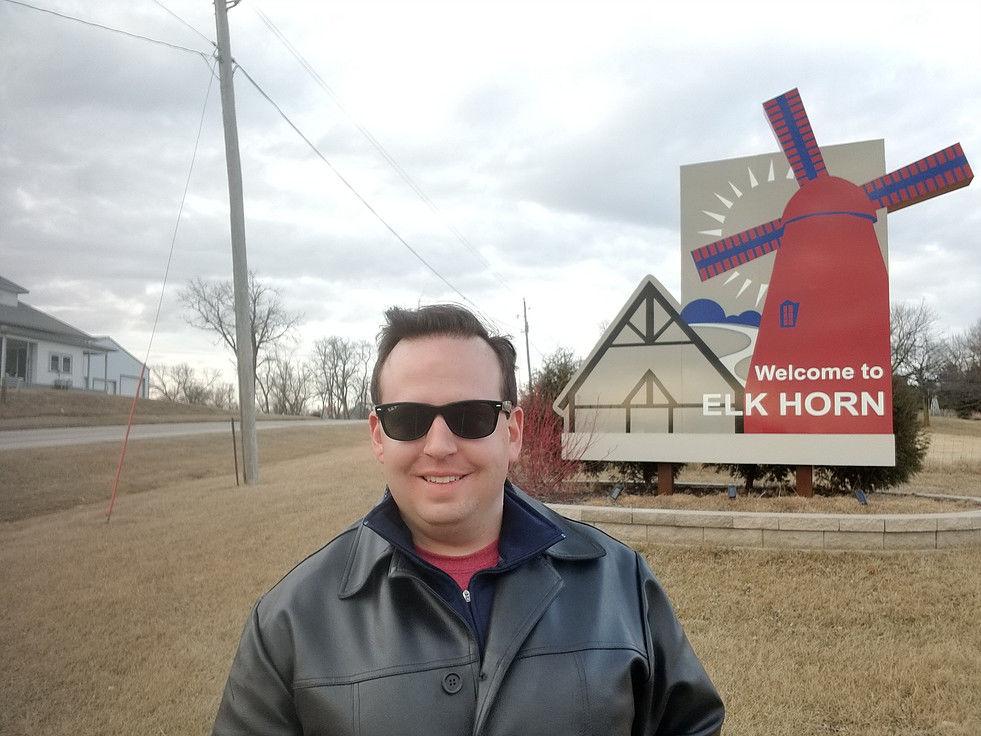 "I'm going to get to all 900 and something towns in Iowa and, obviously, once you do that you'll get to all 99 counties, and hopefully along the way, I'll find some other interesting stuff and share it with others," he said.
McDowell has snapped about 100 town sign selifes, some of which pre-date the launch of Iowa Adventurer, and his favorite was in Alden, a Hardin County community of a little less than 800 near the banks of the Iowa River.
"They have a dam in town, so their sign says, 'Alden: The Best Town by a Dam Site!,'" he said. "That's the best one I've seen; they are pretty proud of their little slogan."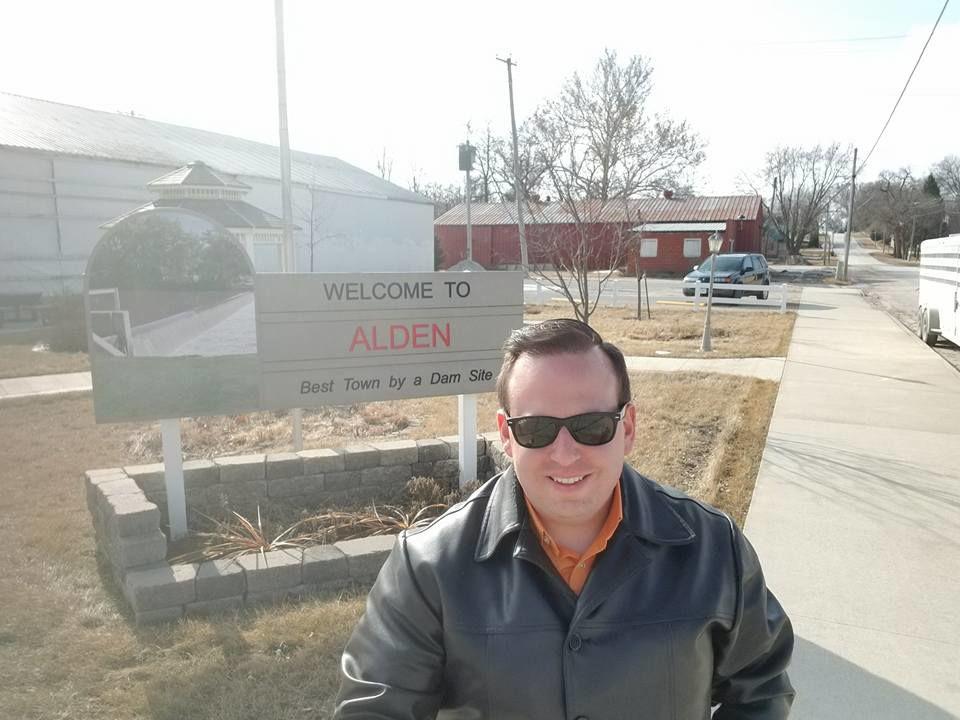 His favorite adventure was exploring the Historic Iowa State Penitentiary in Fort Madison, portions of which date back to 1839. McDowell went on a three-hour tour with a retired guard who worked there before a newer facility opened nearby.
"The state pen was built before the state was even founded — it was built in the 1830s — and its an enormous castle-like structure down in Fort Madison and that was just fun," he said.
"I could basically just walk around the cells, I went into the chow hall, the gymnasium and I mean I went everywhere — a few places were locked off because of concerns because it hadn't been upkept in a few years. It was kind of fun to be able to come and go; I did three hours, I didn't do 30 years."
McDowell, who resides in West Des Moines, works full-time at Iowa Farm Bureau and does his Iowa Adventurer thing on weekends. He would love to make it his only gig some day, but he is OK with the way things are.
"Maybe someday this will take off and be a real business or I can find some way to monetize it, but for now it's a hobby," McDowell said. "There's things around central Iowa that I can get to during the week, but it's sort of a weekend warrior thing. You have to do dedicate yourself to going somewhere that weekend, but it's not that different from what I was doing before; I loved going to random places even before I started the site."
Being able to show off his home state and to get positive feedback has a been great experience for McDowell — one he has no intention of giving up anytime soon.
"I've always been a proud Iowan. I've had job offers to leave and go to Washington, D.C., and other things but I see myself as an Iowa boy," he said.
"There's a lot of great stuff in our state and I want to help do my part to highlight it and be proud of the great quality of life that we have here."