SHELDON—If Carolyn Marshall finds time to eat lunch during the week leading up the Valentine's Day, she often does so while on her feet.
"If you've never worked as a florist and you don't know the situation, you just have no idea how busy it gets," said Marshall, who owns Blossom & Bride Boutique in downtown Sheldon.
The fact Valentine's Day falls on a Sunday this year has added to the complexity of the floral, home decor, clothing and gift boutique's operations.
The shop is usually closed on Sundays, but Marshall made the decision to be open 10 a.m.-3 p.m. Feb. 14 to serve last-minute customers wanting to shop for their special someone. She and her other employees also will stick around the store as late as need be to accommodate latecomers.
"We've never ever done that before, and we thought long and hard and we had a lot of customers ask us because some people just still aren't comfortable heading out and about, to be going places yet," Marshall said.
"They asked and we thought, 'Well, we'll do it.' I mean, they're the reason that we've been here and done so well over this whole thing anyway, so we want to offer that option for them."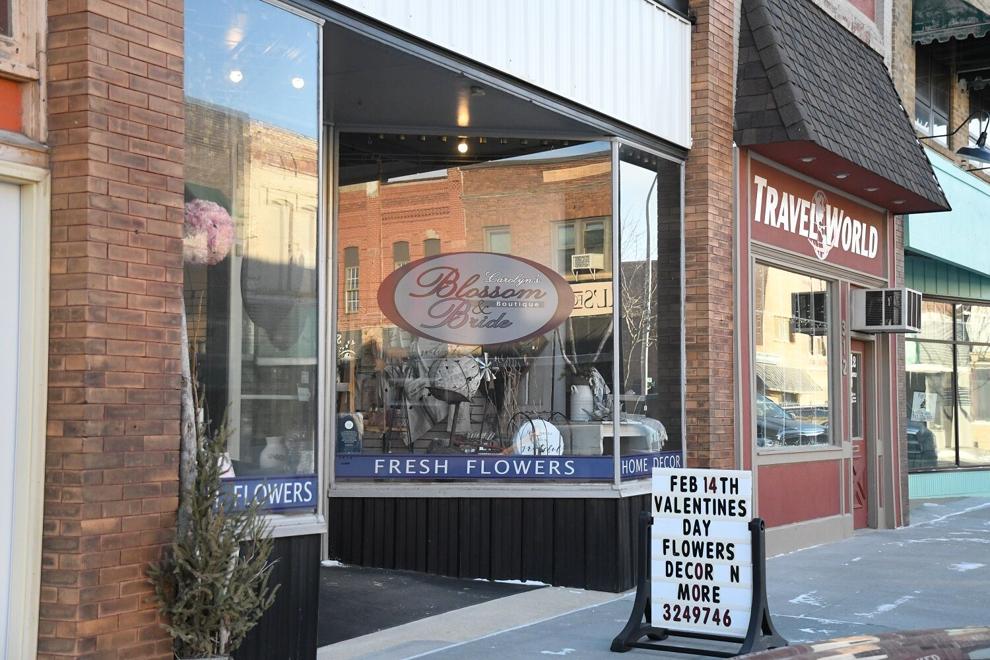 The "whole thing" Marshall referred to was the coronavirus pandemic, a phenomenon that also has changed the way the boutique has operated the past year.
In an effort to keep customers safe when the pandemic hit, the shop switched to doing curbside deliveries to customers' homes and offering pickup deliveries.
"We did deliver a lot of things to people who had COVID," Marshall said. "We called ahead of time and our customers were nice enough to let us know this is a COVID delivery and so then we could take the precautions necessary."
Those precautions involved wearing gloves and sanitizing items that were delivered to make sure they were clean before going into customers' homes. Marshall and her part-time workers also have worn masks during the pandemic while working.
"We're still wearing masks, and we don't take them off throughout the whole day to try to keep everyone just as safe as we can," she said.
As far as products the store has available for Valentine's Day, Marshall said it has several types of fresh flower arrangements in a variety of colors. Other items geared toward the holiday include chocolates, candies and hand soaps. The boutique also sells clothing and jewelry.
The store has been processing and delivering Valentine's orders each day this week and will continue doing so through Sunday.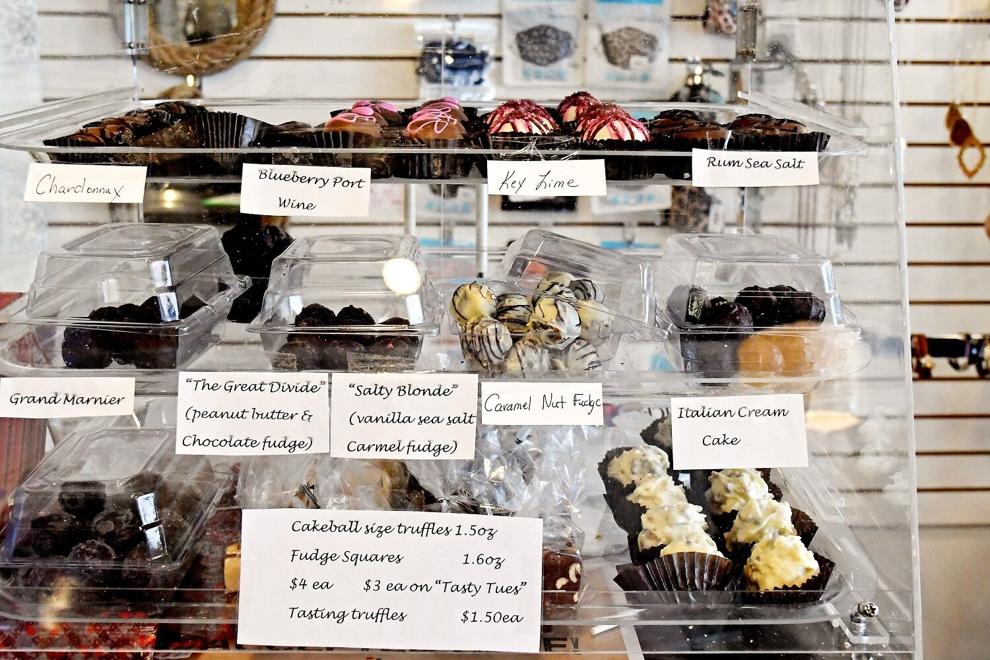 It's not just people in Sheldon who have been calling the store lately; Marshall said she's fielded calls from all over the country who have family or loved ones living in and around the O'Brien County community.
"They call and order something for their loved one, for a nursing home or for anything," Marshall said. "We get orders for teachers. There are a lot of different avenues that people send flowers on Valentine's Day. Sometimes they use it to thank someone as well."
Besides taking phone orders, the store is open for foot traffic if people want to browse for items in person. Marshall has been too busy to monitor the store's website to keep up with online orders and said people should instead call if they wish to place an order.
"We don't want to end up missing anybody's order," Marshall said.