SHELDON—Councilman Wayne Barahona jokingly acknowledged that the Sheldon City Council may have opened "Pandora's coop" as it debated a second request to keep backyard poultry at last Wednesday's meeting.
In May, the council approved 15-year-old Conner McDonald's request to keep poultry in his family's residential Sheldon backyard.
The city's ordinance allows for limited livestock within city limits for areas not zoned for agricultural purposes; however, the owner has to have prior approval by the city council.
At last Wednesday's meeting, 8-year-old Bailey Van Engen's request to keep three layer hens in the backyard of her family's new residence at 1014 Garfield Ave. was approved.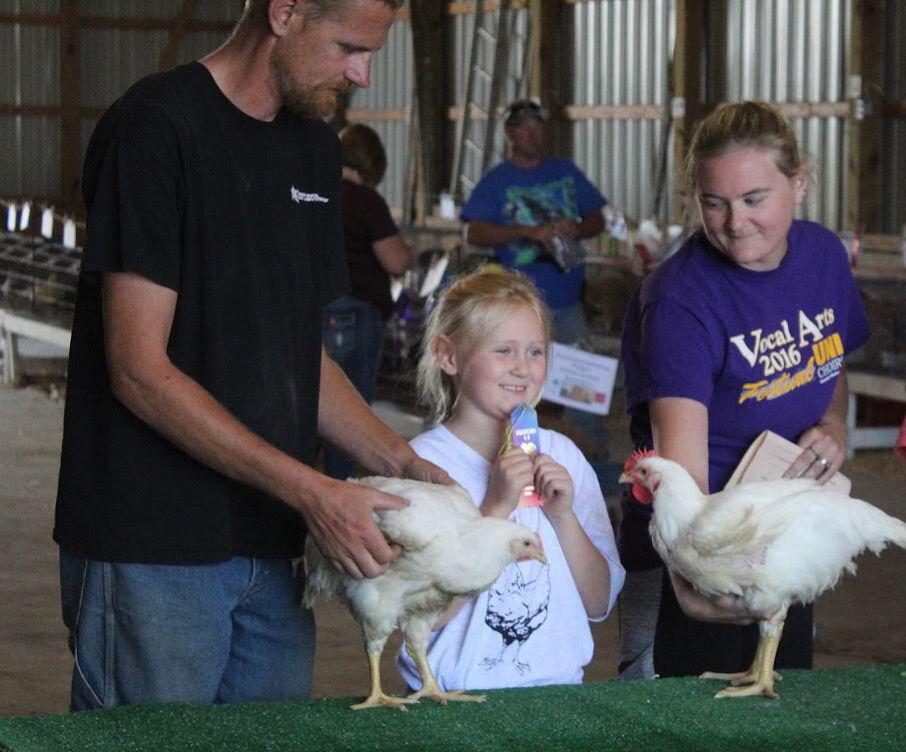 The family previously lived on farm.
"The whole moving to town thing, she's not super thrilled with because she's been raising chickens since she was 3," said Kristen Van Engen, Bailey's mother.
"By coming to town, we're like, well, you can't have them anymore and she's like, 'Why?'"
Bailey's request was approved in 4-1 vote with councilman Brad Hindt dissenting as he did on the vote for McDonald's request at the May 20 meeting.
Hindt told his fellow councilors it could lead to a Pandora's box situation, which is when Barahona modified it to Pandora's coop.
Before the vote, the Van Engens made their case for allowing the chickens.
"They are very quiet," Bailey told the council.
"Yes, they are very quiet and we don't even hear them at all," Kristin added. "We would like to put them in the backyard here and we got a corner that's so shaded we can't even get grass to grow and it's right behind the neighbor's shed as well."
Before the meeting, Bailey received support from three of her four closest neighbor's although she told the council one did say "no."
"They said 'no,' but I have no idea who they are either, I don't know what their reasoning is but the three neighbors that have the property right where the chickens are, they are all OK with it," Kristin said.
Mayor Greg Geels asked Bailey what she does to take care of her chickens.
"You feed them and you water them and we scoop poop for fertilizing the garden," Bailey said.
Bailey also noted they give the excess eggs to their neighbors.
It its approval resolution, Bailey was allowed to have her chickens for one year, but the decision could be amended pending complaints.
Before the vote, Hindt said he spoke to two people who live in the Van Engens' neighborhood who were opposed to it.
"They just didn't want them in the neighborhood — that was their main thing — they just didn't' want them in the neighborhood and it's going to go from one to two to three to more and more, " Hindt said.
The council followed up with Kristin to see which neighbors the family talked to and she clarified that she was unsure since Bailey was the one who spoke with them.
"She's the one that wants to have the chickens so I sent her to do the work," Kristin said. "That's part of her responsibility; that's the way I look at it."
"A good learning experience it sounds like," Geels said.
City manager Sam Kooiker noted the city needs to come up with a standard policy for these types of requests.
"One set of codes says no way you can't do this and the other set of codes says maybe and that maybe is determined by the city council," Kooiker said. "At some point, we need to establish a better process for this where we either have a permitting process where somebody comes in and we have an established notification process and we grant a permit or have a board of adjustment action on a special-use permit.
"Those are a couple of options to consider."