SHELDON—First Reformed Church in Sheldon has come a long way since it was founded on April 23, 1895.
In the intervening 125 years, the congregation has resided in three buildings and grown to more than 700 people.
The church is tentatively planning to celebrate the milestone with a barbecue on June 7, but because of the coronavirus pandemic, the Rev. Paul Van Maaren said the event could get pushed back.
"I imagine even if it gets postponed to August that stuff will still happen in August," Van Maaren said.
This is not the first time in the church's history that a pandemic has put a damper on special occasions.
The 1918 flu pandemic, for instance, prompted the congregation to cancel Christmas services.
"Then you just sat at home, you didn't have church," Van Maaren said. "I doubt they had radio."
During the past several weeks of the coronavirus pandemic, the church has been broadcasting prerecorded worship services over its YouTube page for people to watch or on KIWA Radio to listen to.
It also has been broadcasting on cable TV Channel 12 at 4 p.m. Tuesdays.
"The goal all along has been to provide a sense of normalcy and familiarity because in anxious times people need that," Van Maaren said. "One of the things we hang on to is our faith in the Lord, and part of the big practice of walking with the Lord is our Sunday morning worship practice."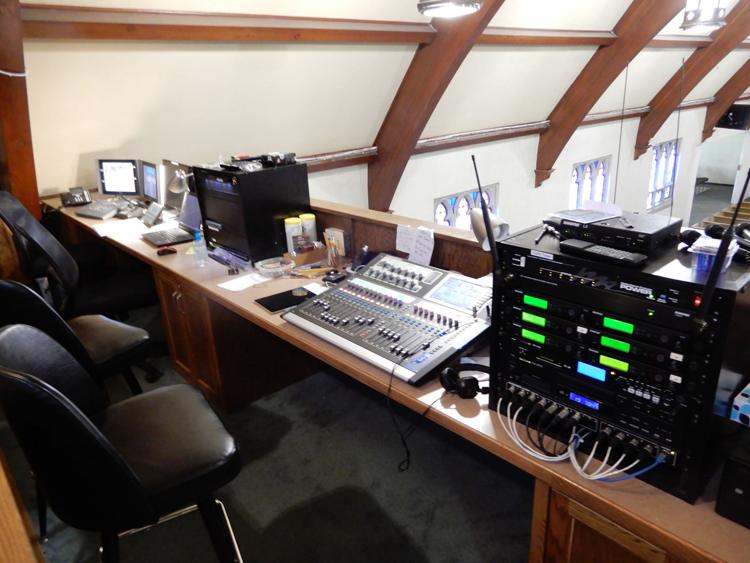 That type of technology certainly was not around when the church was established in 1895.
Then, the congregation consisted of nine families and four single people who met Sunday mornings in what had been a Seventh-day Adventist Church.
The members were able to construct their own building on the corner of 11th Street and Ninth Avenue in October 1899.
Membership continued to grow until a second structure was built on the church's existing lot at 1101 Seventh St. It was dedicated on May 16, 1912.
The present-day building was constructed in the early 1950s, when the second building was torn down to make room for a larger church.
Van Maaren became the senior pastor in August 2014 after having previously served at Faith Reformed Church in Lynden, WA.
"We love living in Sheldon. We love life here and being blessed by the church and hopefully, I am a blessing in return to everybody else," Van Maaren said.
The previous pastor had been the Rev. David Brower, who moved to Michigan.
"His steadfast leadership of the congregation through his 14 years really set me in a good place coming into the church," Van Maaren said.
One initiative Van Maaren is particularly proud of that began under his tenure is what's called "Love on the Locals," where the church has been focusing on community outreach in town and the surrounding countryside.
"We're accustomed and very comfortable with giving toward missions across the globe, and that needs to continue, but one of the neat things that we have been doing — and it's just a slow thing, but it's gaining momentum — is really working to make our own community and the surrounding countryside, 10 miles north, south, east and west, a mission field and seeing our neighbors as people who need the Lord," Van Maaren said.
Recent "Love on the Locals" events have included a New Year's Eve family fun night at East Elementary and a smoke-detector battery giveaway in January.
"It's not hugely preachy, but we do say we're doing this to show people the love of Jesus in a very practical way," Van Maaren said. "Just planting little seeds there and building relationships and letting God take the rest in directing people's lives."