SANBORN—Social media has opened up nationwide opportunities for a small business in rural Sanborn.
JAK Sprat owner Jodi Krikke never imagined her love for crafts would lead to selling products all over the United States.
Krikke has been running the business for almost six years. It started with her making magnet boards and magnets, then last November she made her first pair of earrings. Now her earrings are a driving force behind the business.
"I've always loved big, gaudy earrings," Krikke said. "I've been crafty my whole life. When I see something I think, 'I can make that.' I had just gotten my cutting machine. I made my first pair the weekend before Thanksgiving. I didn't ever intend for it to be a business."
She started receiving inquiries about where she got her earrings. Then she made a few — and a few more. Now she sells 50-60 pairs during a live sale on her Facebook page in the manner of three hours.
JAK Sprat livestreamed a sale 8:45-11:45 p.m. Tuesday, Sept. 4, and more than 100 people watched.
"Some ladies stayed on the full three hours," she said. "They enjoy it. Even at the end of the night there was still between 35 and 45 people."
Each pair of JAK Sprat earrings is unique. Krikke said she does not mass produce anything.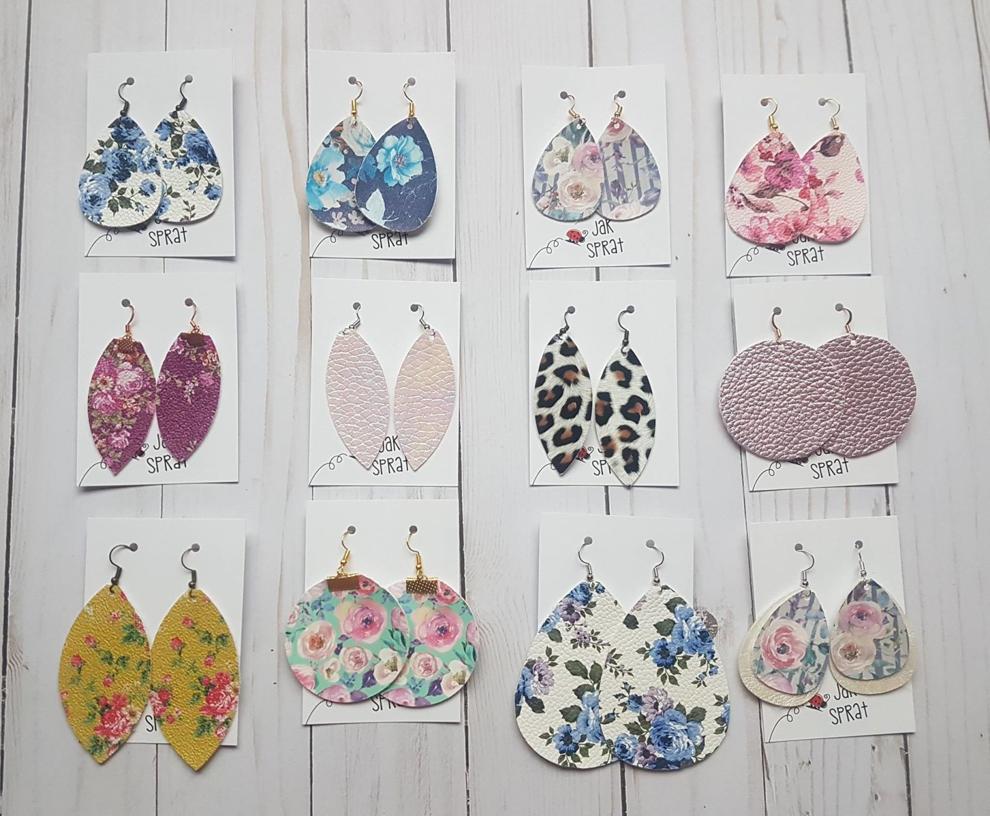 She usually will post around 20 pairs of earrings per day and they will sell out in an hour. In coming weeks she hopes to have a full website stocked with inventory at jaksprat.com.
JAK Sprat earrings also can be found in area boutiques, including:
Marigolds in Sheldon.
Missy's in Sheldon.
Sweet Puddle Jumpers in Sheldon.
The Porch on Main in Sibley.
Standout Boutique in Rock Rapids.
Avery Rose Boutique in Lake Park.
The Clothes Cottage in Ames.
"I ship earrings all over the United States, which without social media would not be possible," Krikke said. "It's a whole new world. It has opened up the world for anyone to have a business."
She teams with other small businesses through Facebook as well.
Earlier this week she did a tandem live sale with a fellow member of her online group, Jowana Marquez of Carlsbad, NM. Marquez came to Iowa to help Krikke with renovations to St. Andrew's United Methodist Church in Sanborn.