PRIMGHAR—The general election is only a few weeks away, which is why O'Brien County auditor Barb Rohwer tested out her office's precinct count voting equipment Tuesday, Oct. 13.
Rohwer, along with Joan Thompson of Primghar, set up the electronic voting machines in the first-floor meeting room of the courthouse in Primghar during a public demonstration showing how the devices tabulate vote results.
Rohwer holds such demonstrations before each election.
Her office has a machine that is set up at each voting precinct in the county for Election Day, although the precincts for Sheldon use the same machine.
"Each one's got a little tag on it for where it's headed," Rohwer said while pointing to the machine designated for Sheldon.
"If you live in Primghar, you couldn't sail your ballot through that machine. It will not take it. They're programmed to only accept ballots for their precinct."
Once all the ballots are sent through their respective machine, the devices print out a receipt that shows the results of each race for the election.
Absentee ballots are meanwhile tabulated by running them through a separate scanner in batches of 25.
Thompson noted how the scanner makes the process of counting absentee ballots easier than the previous method, which involved running them through one of the other vote counting machines one by one.
"It saves a lot of time because otherwise we would have to spend all day at it," Thompson said. "Whereas now it's about half a day, maybe six hours tops, we're done."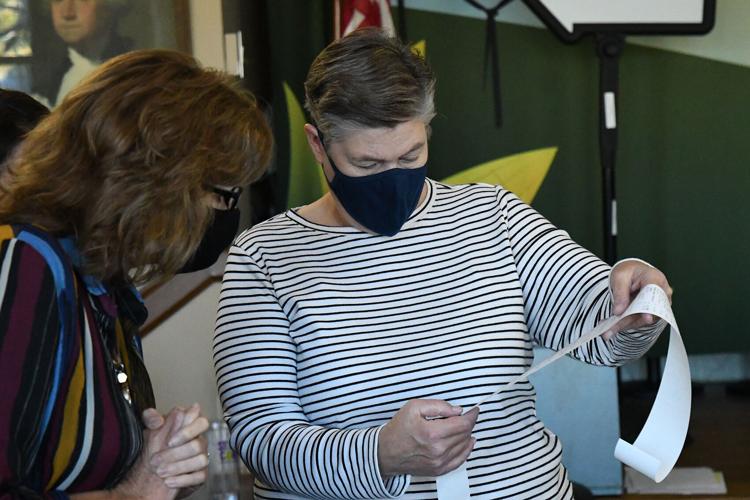 Rohwer spoke about the process of doing the postelection audit, which involves recounting the number of votes by hand for the highest race on the ballots for precincts the Iowa Secretary of State selects for each county.
For previous postelection audits in O'Brien County, Rohwer said the absentee ballots have typically been chosen for recount. That's why she and the people who help her tabulate election results keep absentee ballots in bundles of 100 so they are ready for the audit.
Rohwer's office will start training poll workers next week so they are ready for Election Day.
"Then it's basically just dealing with the absentees going in and out up until Election Day," she said. "We'll be in those two Saturdays before — the 24th and the 31st — just processing registrations and applications and ballots in and ballots out."