ROCK VALLEY—Julie Vande Kamp's reaction when she learned Project Youth Daycare was receiving more than $200,000 in state grant funding was "pure shock and excitement."
"It's such a blessing for us," said Vande Kamp, director of the Rock Valley day-care provider.
Project Youth Daycare is the umbrella organization that includes two separate facilities in the Sioux County community: Generations, located at 1108 21st Ave., and Jungle Kids, located in the basement of Faith Reformed Church at 1305 Seventh St.
The $208,870 in grant money was awarded from the state's Investing in Iowa's Child Care program and Child Care Challenge Fund, overseen by the Department of Human Services and Iowa Workforce Development.
The money is being put toward a $3 million facility that will consolidate Generations and Jungle Kids. Construction on the 18,000-square-foot building, located at 2707 Discovery Drive on the northeast side of town, began in the fall and is set to be finished in July. Top Construction of Rock Valley is the contractor.
The Child Care Challenge Fund portion of the grant money — $75,000 — is being allotted toward facility construction while the remaining amount will be spent on interior work.
The building will have separate rooms for children specific to their age ranges. For instance, there will be a space divided up for infants and children up to 2 years old on one side of the building. Other rooms will be for children ages 2-3, 3-4 and 4-5.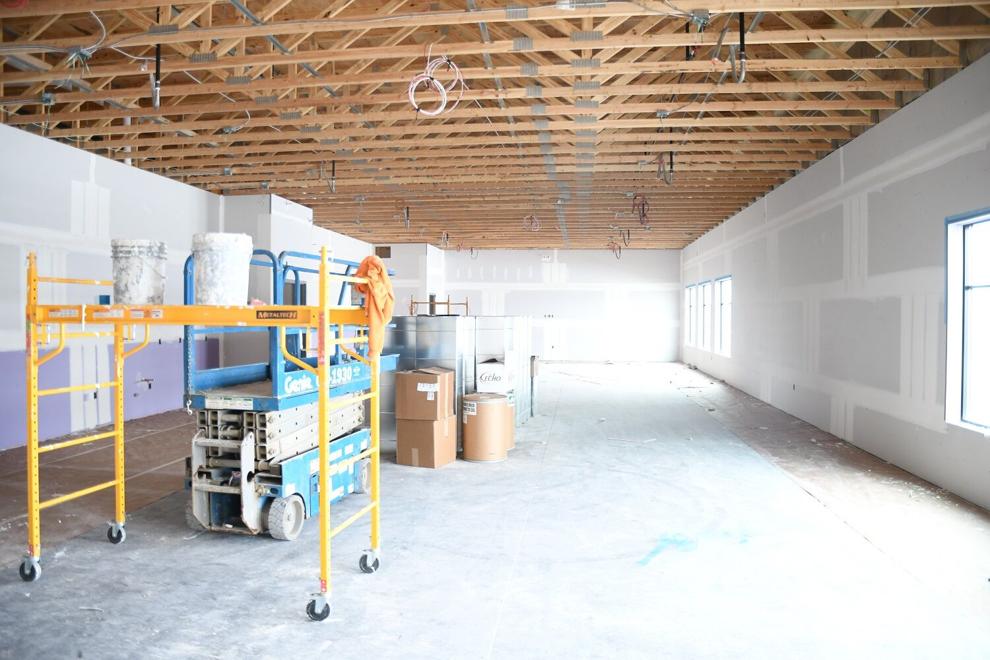 There also will be a space for Head Start, a federally funded child-development program for children 3-5 from low-income families. A commons area and kitchen will be located in the center of the building.
"We're really excited," Vande Kamp said. "It's so important for our community just to be able to get more people into town. They can get a job, and then child care goes right along with that. For some people, that's a deciding factor. If they can't get into day care, they don't move to town."
The day-care organization serves 85 families and cares for 112 children between the two existing locations, it. About 27 children are on the waitlist for the new building opens.
"I don't know what a final number of what it's going to house. DHS has to measure all that and get our numbers, but we'll definitely be able to take quite a bit more kids," Vande Kamp said.
With the extra capacity, however, also comes a need for more help. Project Youth Daycare's two existing facilities employ 16 full-time workers and 15 part-time helpers.
"We are desperately in need of some full-time staff or part-time," Vande Kamp said.
Although construction started last year, planning for the new child-care building has been in the works for a long time.
"We have had a huge waitlist for years," Vande Kamp said. "Day care is such a need in our community, as in most communities really. We were finally able to get it rolling."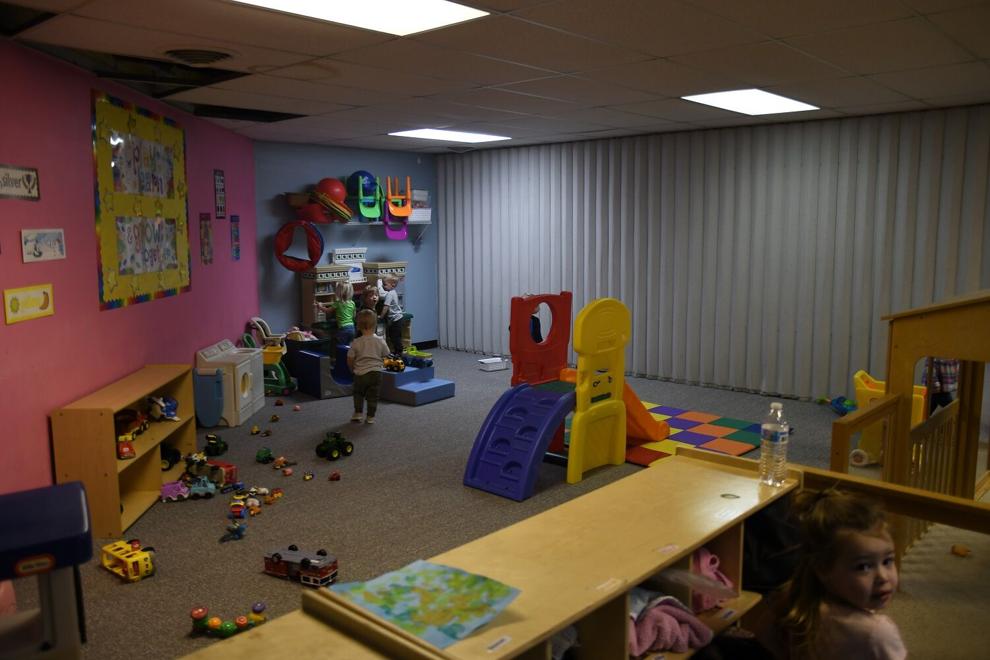 Besides the state grants for the new building, Project Youth Daycare has received financial support from community organizations such as Rock Valley Kiwanis, which donated $10,000 for new playground equipment and other building needs.
The day-care organization also has held fundraising events, including a silent auction in the fall and an ice cream drive it held in February with the Cold Stone Creamery in Sioux Falls, SD. People ordered ice cream cups from the restaurant, which then were delivered to Rock Valley. More than 2,000 cups were sold at $5 apiece.
"That was a huge success," Vande Kamp said.
The next fundraiser will be a dueling piano show set for 6 p.m. Saturday, March 27, at Rock Valley's Parkview Event Center. The event will feature The Dueling Duo — pianists Andy Gibson and Ryan Merriam — as well as musician Dan Witte.
Regular tickets for the show are $50, and VIP tickets are $75. They will be available for purchase through Friday, March 24, at the Eventzilla link on Project Youth Daycare's Facebook page.