ROCK VALLEY—For the second time in 2022, a general obligation bond referendum in the Rock Valley School District failed to reach the necessary 60 percent "yes" votes to pass.
The district's special election on Tuesday, Sept. 13, resulted in 712 votes in favor of the measure — 57.6 percent — versus 524 votes or 42.4 percent against.
The outcome was closer to reaching the pass threshold compared to when the district put the bond measure in front of voters in March. That election garnered 987 total ballots, 53 percent of which were in favor of the measure and 47 percent which were against it.
Rock Valley's interim superintendent Robin Spears was disappointed in Tuesday's election result but said he was encouraged the percentage of affirmative votes increased. He also was pleased that total voter turnout was higher than the February election.
"We went from 28 percent of the eligible voters voted to 36 percent, so that's always encouraging," Spears said. "It doesn't eliminate our space issue. We will continue to have that, and we'll have to figure out what we're going to do about that."
The district's enrollment has increased by 15-20 students each year for more than a decade — an increase of about 158 students during that period. The influx of pupils has stretched available space in the existing building to its limit.
"We still have 900 kids in this building. They have about 135,000 square feet. Compare that to Orange City's high school: They have about 450 kids and 106,000 square feet. Sioux Center has about 500 kids and 180,000 square feet," Spears said.
"So, are we cramped? Yep. Can we survive on this? We can for a little bit, but as a district, we're going to continually strive to have the quality educational facilities to best meet the needs of our kids."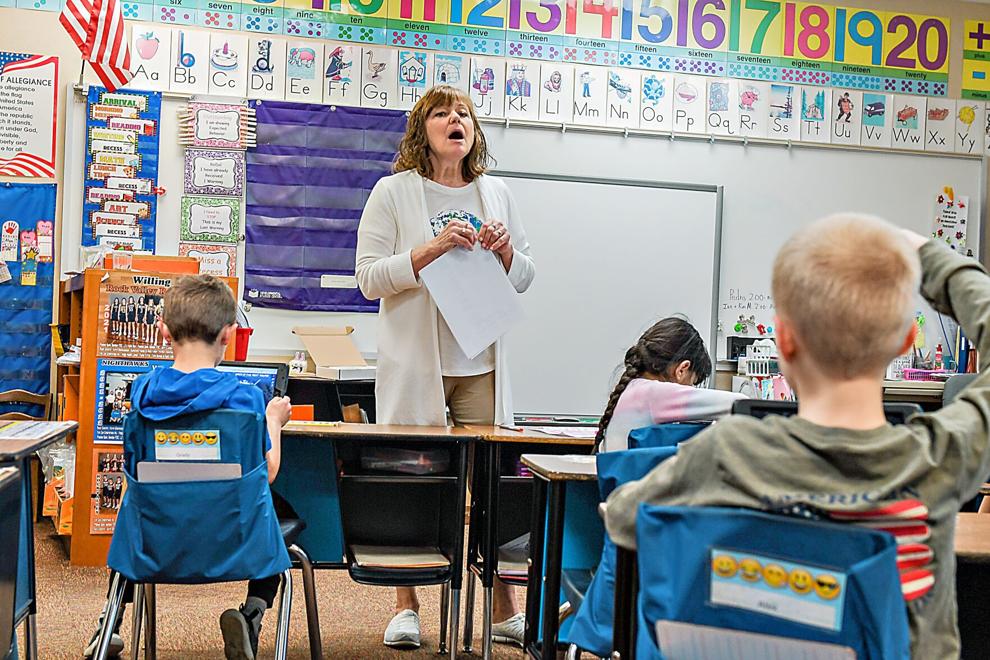 The new high school structure the bond called for would have been added onto the west side of the existing building. The two-story, 82,705-square-foot addition would have 24 classrooms as well as an athletic gym to seat 1,800 people.
Other features of the new addition would have included a new music suite, counseling rooms and an area for at-risk programs, a kitchen, additional office spaces and more parking lots. The structure also would have had extra room to accommodate future district growth, such as shop space for the Rocket Manufacturing program and a site where an auditorium could go.
The existing school meanwhile would have been renovated to add more space for grades K-8 and reconfigured so elementary grades would be K-4 and middle school would be 5-8.
Had the bond vote passed, it would have had an estimated property tax impact of $4.05 on every $1,000 of taxable assessed property value. After accounting for the state rollback and the Iowa Homestead Tax Credit, it would have led to an increase of $16.63 per month — or $199.58 per year — on a home worth $100,000.
The next time the school district would be able to schedule another bond referendum is March. During the intervening time, Spears said the district will take stock of the referendum plans that have been proposed and learn why some voters chose to reject them.
"We will continue to study this and look at it and when we have a plan that we're comfortable with, we will bring that back to the people and see if we can figure out how to get more people on board to be in favor of something to better meet the needs of our kids," he said. "It's all about the kids."