CARDIFF, WALES—Rock Rapids native Ryan Hugh Ross recently finished a historical music project that will preserve the legacy of a Jewish composer who had to flee his home during the Holocaust.
Ross, an opera performer who resides in Cardiff, Wales, recorded an album of unpublished music by the late Austrian composer Julius Burger and released the work in November.
The album, titled "A Journey in Exile: The Lieder of Julius Burger," contains a collection of German-language songs called a lieder Burger composed 1915-88.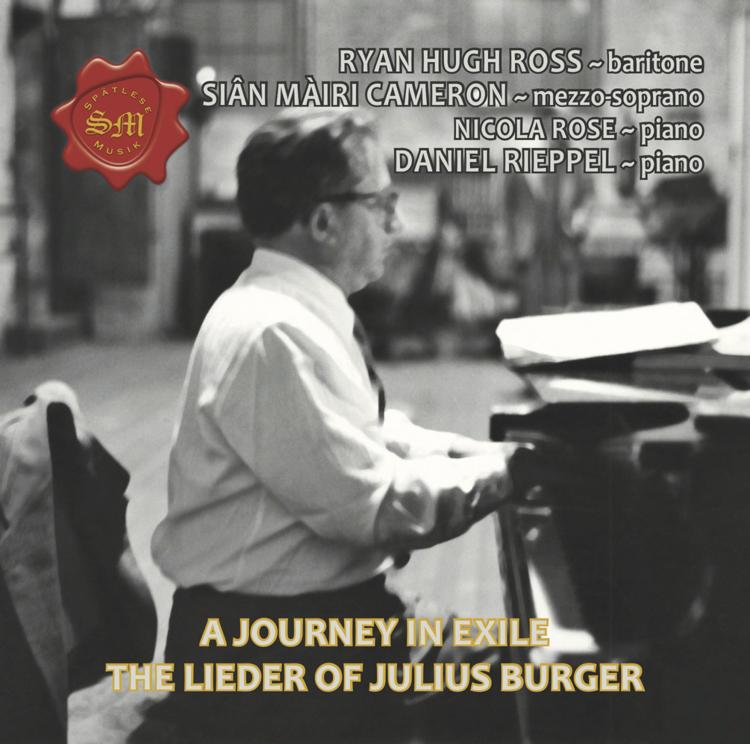 Ross and his wife, Sian Cameron, sing on the album, while English pianist, Nicola Rose, and American pianist, Daniel Rieppel, also have performance credits on it.
"I just want people to enjoy the music, just because some of it is really beautiful," Ross said.
"But secondly, it's a really interesting lost chunk of time that needs to be put back into the main picture of what we know about life during that period."
Burger was born in Vienna, Austria, and lived 1897-1995. His career as a conductor, arranger and pianist led him to work at opera houses and broadcasting networks around the world.
In 1933, Burger had been working as a conductor's assistant at the Kroll Opera House in Berlin but returned to his native Vienna when Adolf Hitler became Germany's chancellor that year.
Burger eventually fled Europe with his wife, Rosa, to the United States in 1938 after Nazi Germany annexed Austria.
Although he went on to have a successful career as a conductor and arranger — which included a long tenure at the Metropolitan Opera in New York City — Burger did not hear his own compositions performed until much later in his life.
He had written the bulk of his compositions 1969-88 after he had retired from conducting.
During a conversation in the early 1990s with Ronald Pohl, the executor of his estate, Burger expressed his desire to hear his works performed.
"That's what started this whole revival for Julius at least," Ross said.
Later that decade, orchestras and symphonies around the world began performing Burger's compositions in concert.
The Berlin Radio Symphony Orchestra also recorded selections of his orchestral work, which later were released through the British music label, Toccata Classics.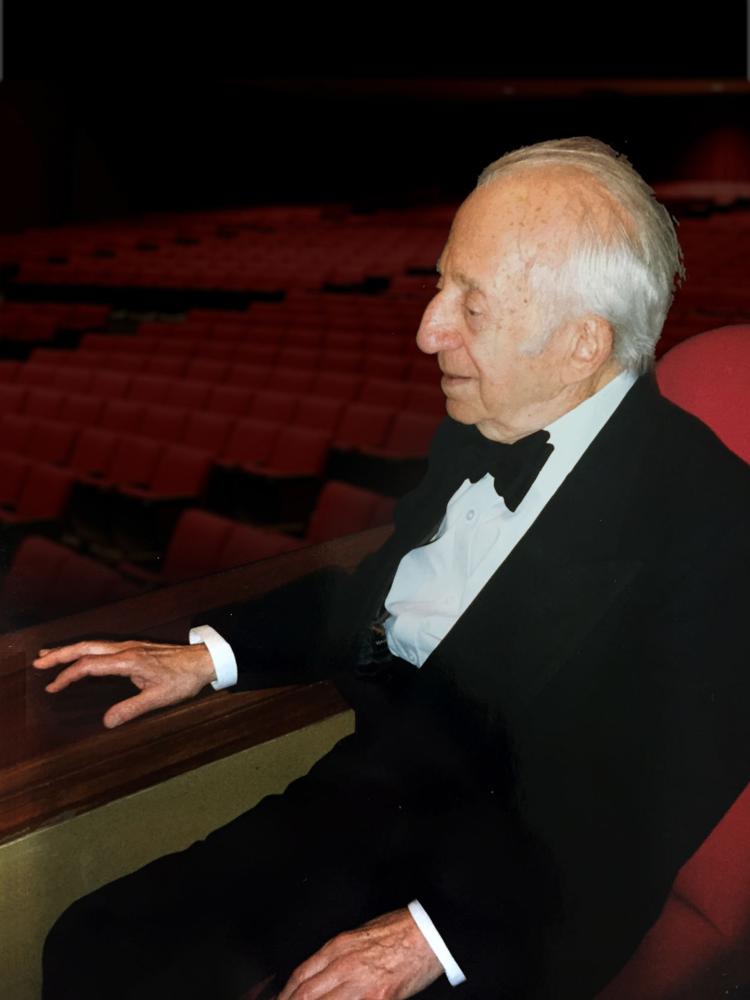 About 61 years after having fled Germany, Burger was able to sit in on the recording sessions in Berlin to hear his music performed.
Ross first heard of Burger in 2010 while working toward his master's degree in opera performance at the Bob Cole Conservatory of Music at California State University in Long Beach.
He had been looking for music to include in a recital when his teacher suggested he look at the music Los Angeles Opera conductor James Conlon had been showcasing around that time.
"I just became fascinated and just started digging in and then heard a recording of one of Julius Burger's orchestral pieces and thought, 'Wow, who is this guy? This is fascinating,'" Ross said.
While still studying at the conservatory, Ross developed a five-part concert and lecture series called "Rediscovered Beauty: Suppressed Composers" that highlighted the works of musical artists who were silenced under the Nazis.
The project eventually became a nonprofit organization that continues to research, promote and perform the work of such artists.
"One of the main purposes of it is to get these pieces of music back into the regular repertoire: Back to regular concerts and regular broadcasts on classical music radio stations and things because a lot of them would have been very, very central to what we know about music," Ross said.
"But because this happened, just because they were different because they were Jewish, they were sidelined and thrown out, erased from the history books."
Not long after becoming interested in Burger's music, Ross sent an e-mail to Pohl asking about the possibility of recording Burger's music into a commercial album.
To Ross' surprise, Pohl replied to the e-mail and agreed to help with the project.
"Sometimes you've just got to be brave and send that e-mail," Ross said.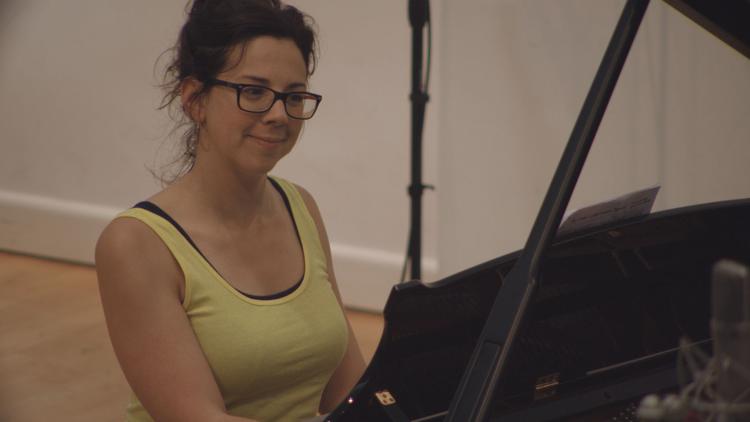 The album was recorded in June 2018 at Nimbus Records in Wales and was released through Ross' record label, Spatlese Musik Records.
Ross also had collaborated on the project with the Exil Arte Archive in Vienna, which preserves the work of Austrian musicians whom the Nazis persecuted.
He and the other performers on the album were planning to promote it on a live tour, yet those plans have had to be adjusted because of the coronavirus pandemic.
"We were supposed to be in New York in June to do a concert with the Austrian Cultural Forum in New York City, but that's been postponed until 2021," Ross said.
"Then we were going to do a concert with the archive in Vienna in May, but that's been moved to October."
---
BURGER DOCUMENTARY:
Rock Rapids native Ryan Hugh Ross did not just record an album of Austrian composer Julius Burger's work; he had the whole process documented.
Ross had commissioned a film crew of graduate students from the Newport Film School at the University of South Wales to shoot a 40-minute documentary that shows how the album was recorded. The film also details Burger's life, including his exile from Germany during the Holocaust and eventual move to the United States.
The film includes interviews with the musicians involved with the album, as well as with the executor of Burger's estate, Ronald S. Pohl, who also was the album's executive producer.
"We've been really trying to get it out to film festivals and trying to check with BBC to get it aired on television, but with the pandemic everything is just kind of thrown up into the air," Ross said.
However, Ross hopes to have the documentary released online later in the summer.