PRIMGHAR—A 10-year tax abatement on new residential housing of up to $250,000 could soon become a reality in Primghar.
The city council recently signaled its support for the urban revitalization plan at its Aug. 12 meeting, however, the measure still requires a public hearing and final vote before it can be implemented.
"It's not a done deal until the public hearing and all the proper paperwork has gone through," said Carol Chicoine, Primghar city administrator.
The Primghar Advancement Corporation, which has been pushing for new housing to be built in the O'Brien County seat community, is a proponent of the tax abatement plan.
"Back in mid-90s, the Primghar Advancement Corporation was at the forefront of getting the housing development established out here by the Primghar golf course and a lot of those lots have filled up," said Thor Klinker, a board member of the corporation.
"But since 2010, building — residential building in particular — has stalled out and that's not really just a Primghar problem, that's more of a rural America problem. But we've been trying to figure out ways to remedy that situation."
Klinker recalled looking at new housing additions in the South O'Brien School District a few years ago and finding only one single-family had been built in the district from 2011-2020.
"Primghar did have one duplex built in like 2015, but as far as I could tell, I couldn't find anything in Paullina or Sutherland and I obviously really had no way of searching the country, just in town here. That's a problem," Klinker said.
"If you want to sustain — where I'm talking about growth — if you just want to sustain a community, you need some housing."
Chicoine also noted Primghar's tight housing market.
"As soon as a house is up for sale, it sells right away," Chicoine said. "The need for housing is huge here in town. Half the time, they're not even through a real estate agent, it's by word-of-mouth and houses are switching over so quick."
That need for additional housing is also why the advancement corporation started giving out free residential housing lots located next to the Primghar Golf & Country Club a little more than a year ago. The lots are located in two development sites, Randolph Estates I and II.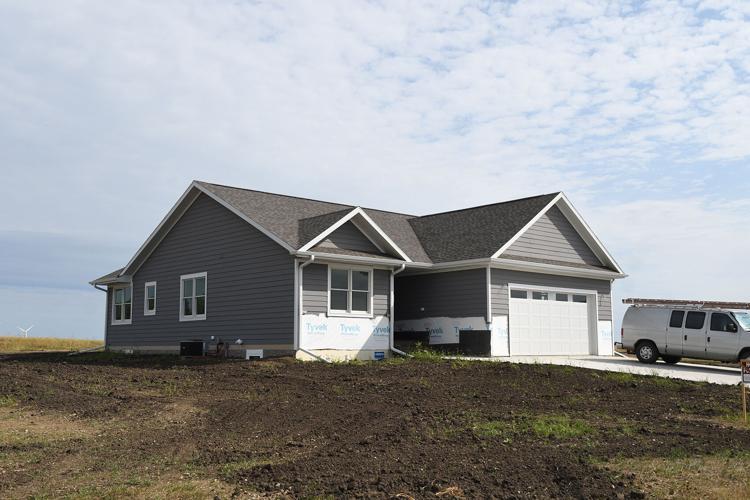 Buyers who sign a lease agree they will build a house on the property within a set time frame or else ownership of the lot reverts back to the corporation. Four lots have been sold while 12 are still available.
"We've had a little bit of luck with that, a couple individuals that are in the planning stages of putting up some housing out there," Klinker said.
In March, the corporation also began building a spec house at a site in the Randolph Estates II development northwest of the golf course. The house is set to be completed by October and Klinker said a sale on the building is already pending.
Assuming the tax-abatement plan is finalized before Jan. 1, the spec house would not be subject to property tax if it is assessed to be at least $250,000.
"Our spec house hasn't been assessed yet. They started in March, so it will be done by Jan. 1, so that's when it will actually be assessed and taxes will start to accrue," Klinker said. "However, the hope is to have the plan implemented by that point so it will catch our spec house."
Klinker and other advancement corporation board members are pleased with the support the community has shown for the tax-abatement plan and is hopeful more residential building projects will follow.
Klinker said an ideal scenario going forward would be that people take advantage of the free lots and build houses on their own.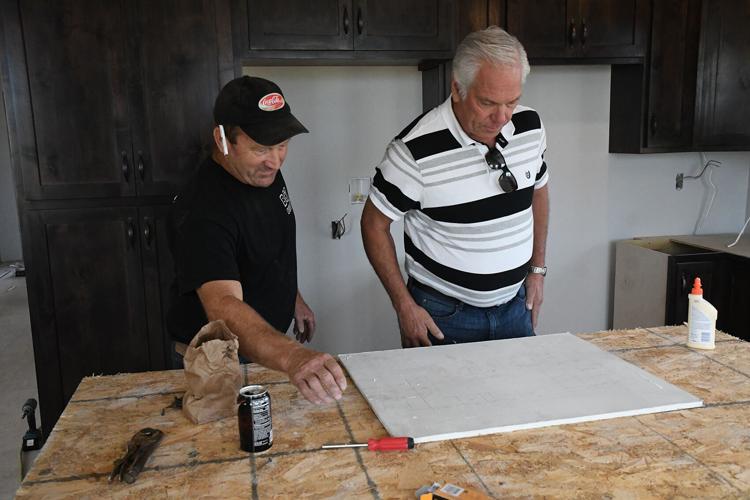 "We have enough incentives, we give free lots, if we get this tax abatement put into place, we have enough incentive there for individuals to just come in and say, 'OK, we're going to do it ourselves,' or even other developers," Klinker said.
"We don't really want to be involved in building housing, but we're doing what we have to at this point to move the town forward."
This story was first published in the Sept. 5 edition of The South O'Brien Sun.