ORANGE CITY—Nate Nuttbrock of Sioux Falls, SD, tries to attend as many Pride events as he can in the region and was not disappointed with Orange City's annual Pride festival this year.
"It's interesting to see what Pride means to everyone else because I know what Pride means to me," Nuttbrock said of the lesbian, gay, bisexual, transgender and queer celebration.
"It's also nice to be in that environment."
Pride Orange City, the LGBTQ advocacy group in the Sioux County seat community, put on the festival of the same name Friday-Sunday, Oct. 15-17.
The majority of events and activities over the weekend took place at the Prairie Winds Event Center, although Town Square Coffee House + Kitchen in Orange City also hosted back-to-back brunch meals Sunday.
The three-day shindig — the theme of which was "Gimme More" — was a return to in-person activities following last year's virtual Pride due to the coronavirus pandemic.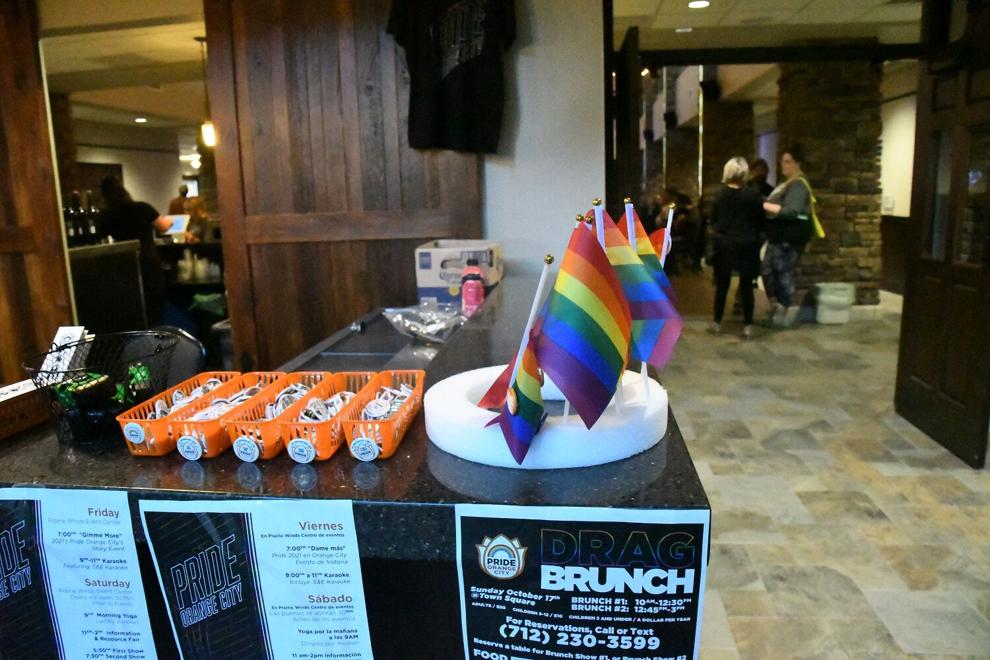 "It's incredible that we're back together again after missing a year and the year before that having the drama of the protesters," said Pride Orange City organizer Noah Bliss. "So it's really great to see everyone here and excited."
Bliss was referring to the crowd of protesters that stood outside Prairie Winds during the night of the drag show at 2019's Pride festival while praying for the attendees inside.
Another point of conflict during that event involved a set of written rules from the city that prohibited minors from attending the headliner drag show and barred performers from making a range of sexually suggestive movements or making contact with audience members.
City officials filmed the shows throughout the night to ensure the rules were followed; however, the restriction of minors being present was ultimately lifted.
No such drama impeded the Pride festivities during last Saturday's performances from 13 drag performers from across the country, including several from N'West Iowa and the surrounding area.
Pride activities earlier in the weekend included the annual storytelling event on Oct. 15 at the event center, during which attendees shared their experiences within the LGBTQ community. The evening also involved karaoke, snacks and nonalcoholic beverages.
"It was a very good turnout for the stories. People shared their souls and it was wonderful," Tucker Schneider said of the storytelling session.
Schneider is the general manager of Town Square Coffee and spoke of the beneficial connection the coffee shop has with the annual Pride festival and the LGBTQ community in the area.
"It's awesome to have a safe space. I had a couple of people come in during the week, and I have all my Pride flags up and everything and they say, 'Thank you for being here. I know that a lot of people say that we don't want you here, but there are people that need you here,' and it made me cry," Schneider said. "It was really cool."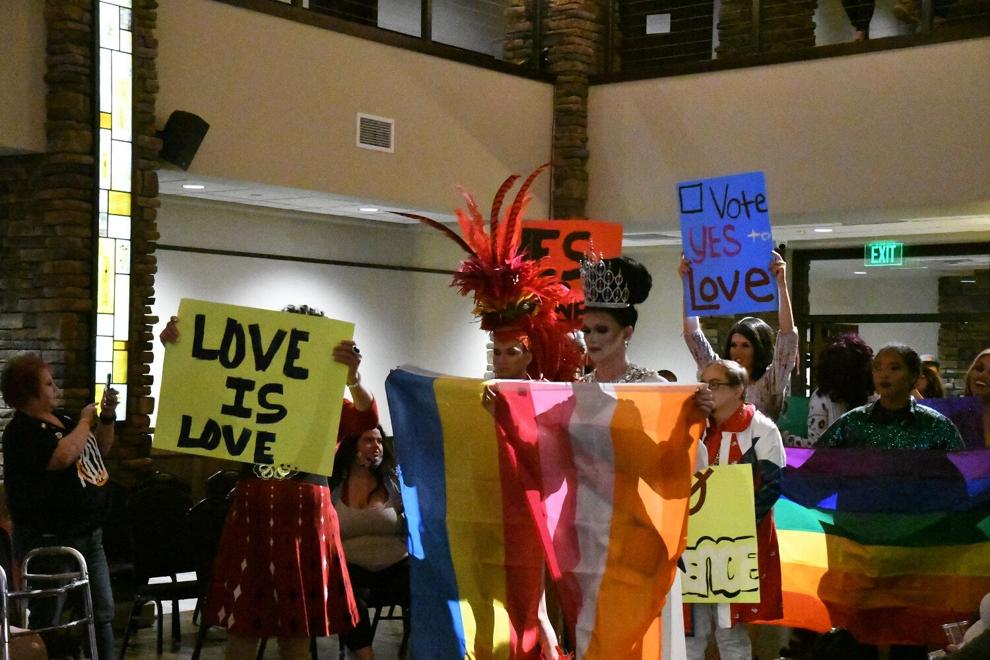 Pride attendee Gabby Vogel said she was glad to see an event like Pride happen in the community. Vogel has family members who are from the area but later moved out of state. She briefly moved to the city to stay with her grandparents for about a year, although still enjoys visiting the town.
"I love being able to come back and have this space held in this town because I know a lot of people didn't have this space, even my relatives growing up queer here had nothing like this at all," she said. "So to see so many people being affirmed by their community is really important to me."
Nuttbrock likewise didn't have a space such a Pride while he grew up in Arlington, SD, a town of fewer than 1,000 people.
"Seeing how open people can be nowadays is just really inspiring and being able to see people express who they are at a younger age is also a very nice thing to see," Nuttbrock said.
Other activities that took place Saturday at Prairie Winds included morning yoga and an informational resource fair for LGBTQ people.
The drag performers from Saturday night also made appearances during Sunday brunch at Town Square Coffee, where they put on shows for diners as they ate food catered by El Queretano Mexican restaurant of Sibley.
David Klennert, another Pride Orange City organizer, said the weekend overall went well.
"I'm just grateful people came out to support us and have a good time and find their family within our community around here."