PAULLINA—The 38 volunteers who run the Wonderland Theater in Paullina are not all related to each other, but Cindy Richter said working there is like being with family.
"We have just really a great group of people," said Richter, 55, who is a volunteer and member of the seven-person board of directors that oversees the nonprofit movie theater in Paullina.
"We're short one person, and it's movie time, there'll be two or three people that just show up just to see if they need help," she said.
Richter began volunteering at the theater in 2009. She took over in a leadership capacity about five years ago after her friend and one of the theater's previous board members, Jackie Hughes, moved away.
The theater, located downtown at 110 S. Main St., has been run entirely by about 30 volunteers since 1982. It previously had been operated as a business and owned by various people since it was built in 1910.
The one-screen theater, which seats 186 people, has movie showings at 7:30 p.m. Friday-Sunday from Labor Day to Memorial Day. It also has occasional movie showings June-August.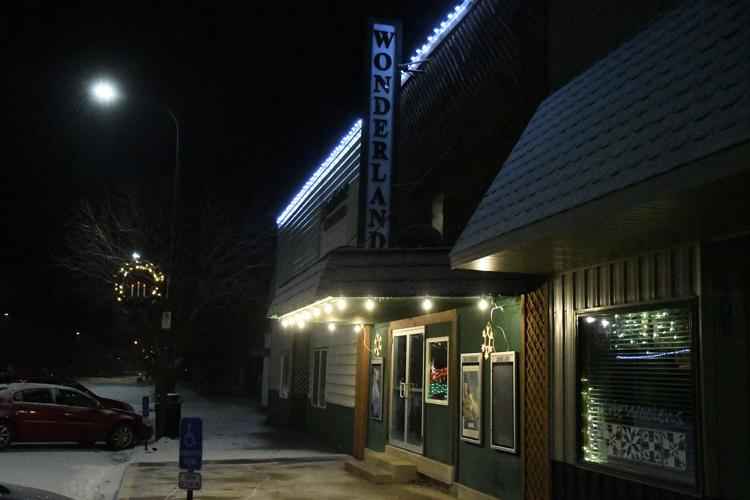 "They only show like one movie a weekend in the summer just because it's so hard to get volunteers for one thing, and people are out and about, here and there, on vacation and such and school is out," said Brenda Kruse, 47, who began volunteering at the theater about a year ago.
Although the volunteers who work at the theater are dedicated and enjoy the work, Richter said they always are on the lookout for new help.
"Our volunteers are getting older, and so we have to kind of look for some blood coming in," she said.
Richter noted most of the volunteers have been helping at the theater about 10 years and are 40-80 years old. She did point out a few volunteers are in high school and middle school.
Volunteers are expected to work at least two nights a month, but some of the volunteers choose to work more often than that.
Another challenge for the small-town theater is choosing which movies to show, since only one can be shown each weekend.
"We try and stay away from the R movies. We don't get horror movies. We like historical fiction, we like chick flicks, we like kid movies. Those seem to be the ones that people want to watch," Richter said.
On rare occasions, the theater will show the same movie two weekends in a row, such as "Frozen 2" Dec. 20-22 and 27-29, due to its popularity.
The Parent-Teacher Organization at South O'Brien Elementary in Primghar also paid for all of the students at the school to see the animated Disney sequel on Dec. 20.
"That's one of those movies that I think the kids bring Mom and Dad back to see it again," Richter said.
Picking which movie to show on a particular weekend is a constant challenge for the theater.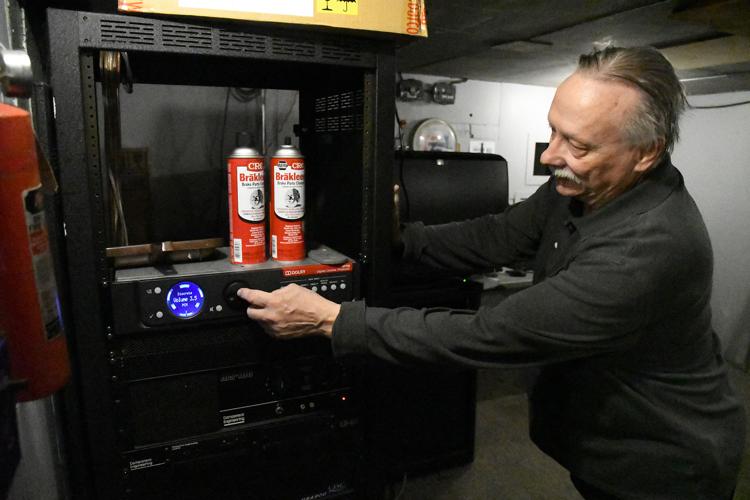 Blockbuster movies such as "Frozen 2" or "Star Wars: The Rise of Skywalker" are not usually available for small-town theaters until several weeks after their release.
"They have to show it so many times during prime time, which means they probably have to put it in three auditoriums or two," said John Ihle, 66, who is in charge of ordering the movies the theater shows.
"They have a mathematical formula figured out because it has to start so many times," he said.
The theater nonetheless enjoys support from Paullina and the surrounding area, which has helped it purchase necessary equipment and cover repair costs through the years.
In 2013, for instance, the theater had to replace its outdated reel-to-reel machine with a digital projector.
Organizations in Paullina held a series of fundraisers that year to generate the $50,000 needed for the new equipment.
"As much as we love the community, the community loves us back," Richter said.
TECH CHANGES
Wonderland Theater is more than 100 years old, but the volunteers who run the nonprofit Paullina movie theater have brought it into the 21st century.
The theater replaced the reel-to-reel machine that had been in place since the 1970s with a digital projector in 2013.
"It's fabulous," said Cindy Richter, who is a volunteer and member of the board of directors that oversees the theater.
"The sound, the picture is so clear," she said. "It's improved the movie experience by quite a bit."
Technology also has changed the way volunteers coordinate work shifts.
Richter explained shifts used to be coordinated over e-mail, with volunteers replying to the message chain which nights they could work.
In late 2018, however, they began using the scheduling app, SignUp, to keep track of when each person was working.
The app maintains a record of who is working on a given night and how many times they have worked throughout the year.
"It's really a slick app," Richter said.
Another volunteer, Brenda Kruse, runs the theater's Facebook page. She frequently posts updates on which movie is being shown on a particular weekend, which has become a popular way for people to stay updated on the theater's showtimes.
"I developed that a lot in this last year, just trying to get the word out that way, since not a lot of people are doing anything traditional anymore," Kruse said of the Facebook page.
---