PAULLINA—For the second election in a row, Paullina has a contested mayoral race with two familiar faces appearing on the ballot.
Incumbent mayor John Ihle and challenger Brenda Kruse sought the city's top office in 2019, after then-incumbent Justin Stamer decided not to run for re-election.
Kruse was a latecomer to that race, mounting a last-minute write-in campaign after the filing deadline passed. Ihle won 74-56, but Kruse filed her papers this time around and will be on the ballot Tuesday, Nov. 2.
Ihle said his two years as mayor have seen vital progress in Paullina and he wants to build on that with a second term.
He listed the retention of the city airport and expansion of the industrial parks as his main accomplishments.
"I've lived in Paullina all my life, so I know the town pretty well and know some of the things it needs and some we need to keep," Ihle said.
Brenda Kruse also is a Paullina native, although she hopped around the country before settling back in her hometown in 2017. Moving most recently from Las Vegas, she said her view from the inside and outside is what the city needs.
"The people that moved away now fully can appreciate what small-town living has to offer," Kruse said. "We're missing an opportunity to market ourselves to get people like that — like me, who've gone off and gotten different perspectives and lived in different places — to come back and maybe raise their families here or come back and retire here so the town can continue to have that great reputation."
Making the community of 1,060 more attractive for citizens is central to each of their visions for Paullina. Ihle and Kruse identified housing as a top priority of their would-be administrations.
"With industry, you need residents. You need housing. You need places for them to live," Ihle said. "My next big project for next year is start housing, to get some more housing into this town. Industry can move in, but without employees, they don't go very far."
The incumbent said he wants to take advantage of state-level initiatives to kick-start a building push. He pointed to a plan Gov. Kim Reynolds recently announced that will funnel $100 million into affordable housing. The windfall is almost half the $230 million the state received from President Joe Biden's COVID-19 relief package, the American Rescue Plan Act.
"Housing isn't just a Paullina problem. That's Iowa-wide," Ihle said.
His challenger likewise wants to expand the town's capacity to flourish and said that starts with cleaning up existing problems.
"What I'm looking to do is just bring some growth," Kruse said. "We have a housing crisis in this town. We're limited, we're landlocked and there are a lot of houses that sit empty. We have houses falling into disrepair, which hurts all of our property values. It just doesn't look well from the town's marketing angle."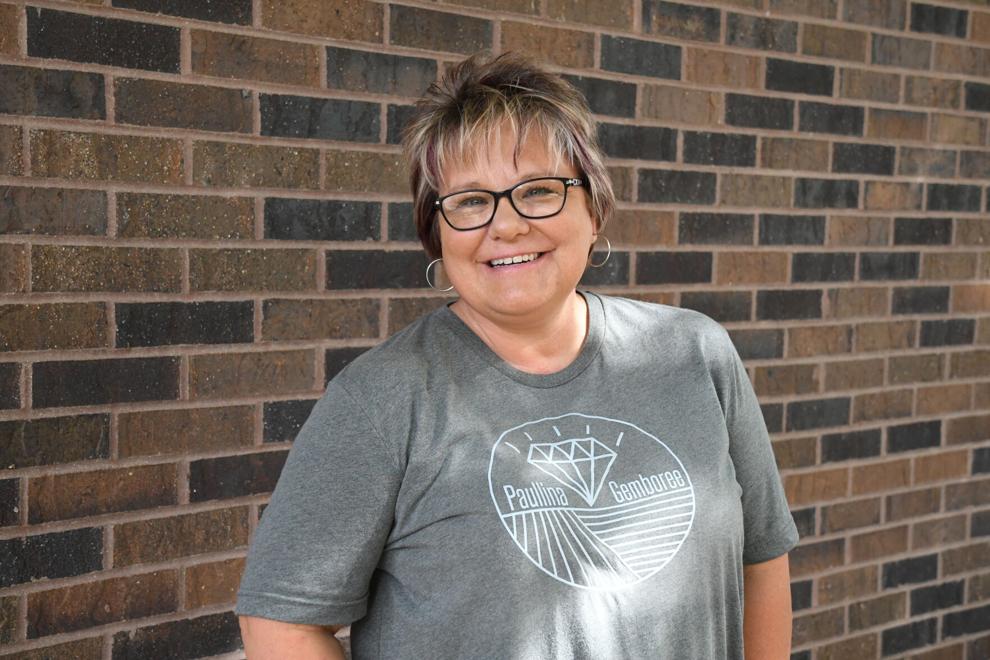 Kruse said that she feels a "love for and obligation to" the place where she grew up. Although she lost the 2019 election, she wound up written in for a vacant South O'Brien School District Board of Education seat where she has sat the last two years.
According to Iowa Code 49.11, elected officials are specifically allowed to serve city and school governments at the same time. Kruse, whose board director seat is not up until 2023, said she would like to stay on with South O'Brien.
Ihle also has past experience as a local leader. Before he was mayor, he was on the Paullina City Council. He said the experience and relationships he has built in public office place him in a prime position to continue the job.
"I have very good leadership abilities. I'm able to bring a calmness to the discussion or get the discussion pointed in the right direction as it gets off," he said.
Kruse did not voice direct objection to Ihle's mayorship, but said that Paullina needs effective leadership to meet the goals both candidates expressed.
"Some people just like to speak up and they don't like to step up. There's plenty of that," Kruse said. "If you really believe in something, you will step up and do it. You won't just talk about it. That's certainly what I've done since I've been back here."
Voting for the mayoral contest will be held 7 a.m.-8 p.m. on Election Day at Paullina City Office.
The voter registration deadline is Oct. 18. Residents also may register on Election Day if they present proof of address and state-issued photo ID.