ORANGE CITY—Abbey Beadner is only 8 years old, but she's ready to teach the internet how to do pretty much anything.
The Orange City third-grader launched a YouTube channel called "Awesome Abbey How-To," where she publishes videos teaching people "how to do lots of awesome things."
"I want to make videos to show people how to do stuff and also to let them know more about me," Abbey said.
Abbey was inspired to start her own channel after watching families on YouTube. Her favorite YouTube channels are "The Bucket List Family" and "The Crosbys," both run by families who make videos about their lives and family activities.
"I wondered, kind of, how do you make those, so I kind of wanted to actually do it myself," she said.
Abbey got the idea for the channel in April, shortly after the coronavirus pandemic started, meaning she was doing school from home.
After a few months of talking it over with her parents and coming up with ideas for videos, she began filming. Her first video was published Aug. 16.
"I'm really proud of Abbey for wanting to move forward and do this," said Kari Beadner, Abbey's mom. "Abbey really pushed us for many, many months."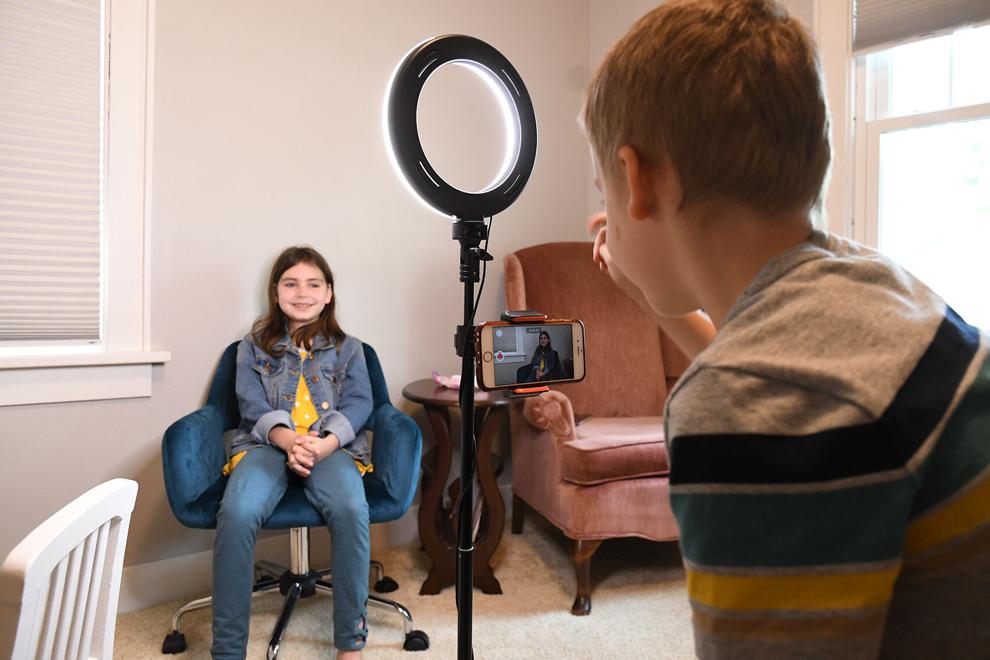 So far, Abbey had made three videos: A back-to-school pep talk, a morning routine, and a video about how journaling and taking notes can help with learning.
"It's really built her self-confidence," Kari said.
Abbey and Kari work together to develop Abbey's ideas for each video, but Abbey writes the scripts for each video largely on her own.
"I write the points I'm going to say and the setting of it, what I'm going to wear," Abbey said. "I kind of plan it out in my YouTube journal."
Abbey's brothers Hudson, 6, and Wyatt, 3, also enjoy the videos. They like watching Kari and Abbey film and edit, and they are especially interested in watching Abbey's subscribers grow.
"It's helpful for them to see the steps and the hard work that goes into it," Kari said.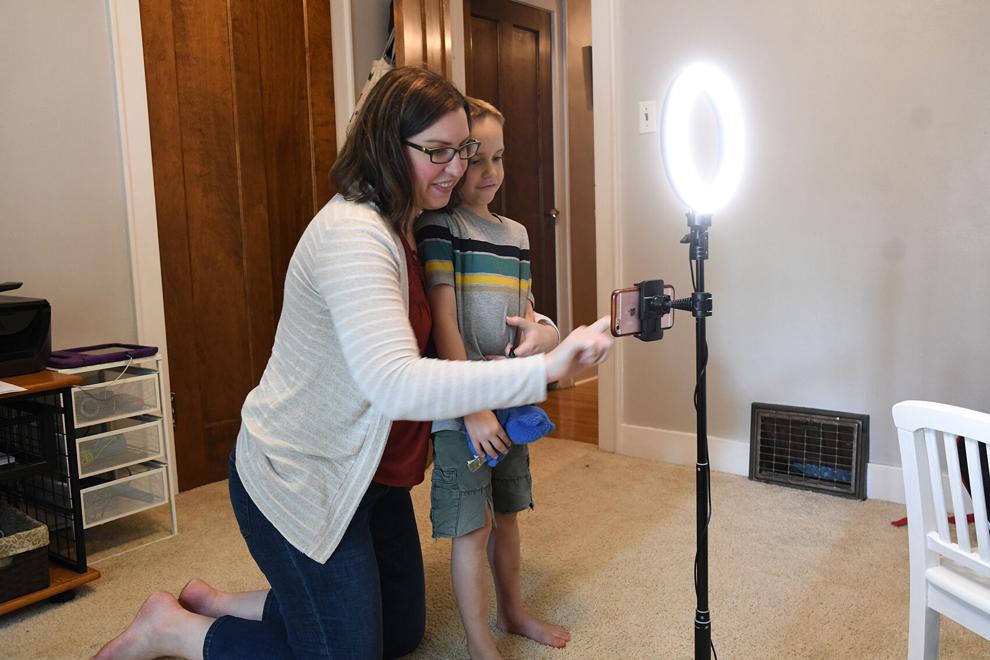 "Awesome Abbey How-To" has 54 subscribers and more than 500 views on the videos as of Friday. Abbey hopes to build it up to 1,000 subscribers and 4,000 views.
Neither Kari or Abbey have any experience making or editing videos. Kari said the learning curve has been full of "lots of fun mistakes."
Some of those mistakes were videos which they filmed but never published because Abbey was not satisfied with them.
"In my very, very first video that we did, I wasn't dressed good, there was a lot of messy stuff in the background," she said.
The budding YouTubers been learning quickly what makes a good video and has lot of ideas for future videos.
Kari shoots the videos on her cellphone, which are mainly filmed in a studio area Abbey has set up in the Beadners' study.
"It's a little bit of pressure on Mom, because I'm not really a videographer," Kari said. "I do my best with a phone."
Kari and Abbey use iMovie to edit the videos. Kari splices short clips together before Abbey adds effects or stickers to the video.
Abbey said it takes about one day to have a video complete and on YouTube, not counting the time it takes to think of her script.
Her goal is to publish two videos every week. This may be challenging, since Abbey and Hudson started school through remote learning.
Abbey said she is excited to keep making videos teaching new skills and hopes her subscribers will remember her how-to instructions.
"I hope people will remember the skill, so then they can actually use that skill later on in their life," she said.