ORANGE CITY—For Steve Mahr, Town Square Coffee House + Kitchen is meant to be a welcoming space where he and his staff can build relationships with customers.
The Orange City coffee shop and eatery, located at 125 Central Ave. NE downtown, has stayed open during the coronavirus pandemic but interaction with customers has not the same since it switched to takeout only.
"Getting to interact and mingle and spend time with people is a massive part of our business and it's just not there," said Mahr, who owns the restaurant with his wife, Emily.
"That's sad and hard for all of us, but also because we love our customers, that's why we are trying to do takeout only. We love our employees and are wanting to create a safe environment for them."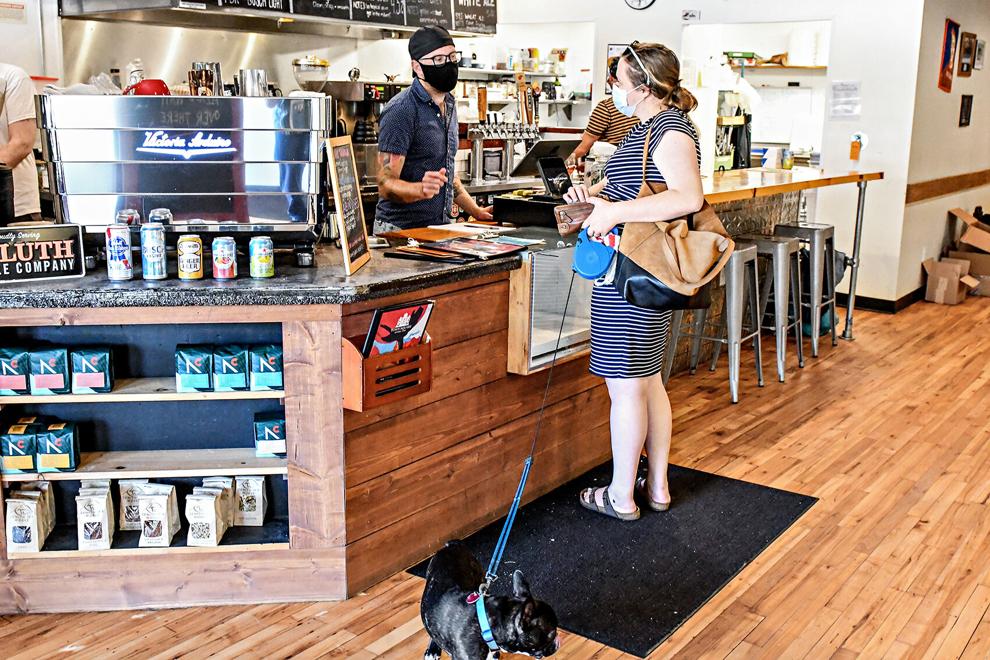 When the pandemic first hit, the business temporarily reduced its staff to just Mahr and kitchen manager Joshua "Douglas" Trease.
The duo ended up staying busier than they expected from the steady stream of people wanting the shop's coffee and tea drinks as well as its selection of sandwiches, salads and brunch items.
"One of the great things about town here is how much everyone supports the local businesses," Trease said.
"We had people who normally we'd see once a week in here every day, and we had people from out of town who either went to college here or used to live here call in and buy gift cards and tell us to just use them for whoever, so that was really encouraging."
The shop closed for about two weeks in July to have the floors redone but then resumed its hours of 7 a.m.-5 p.m. Monday-Friday and 7 a.m.-2 p.m. Saturday.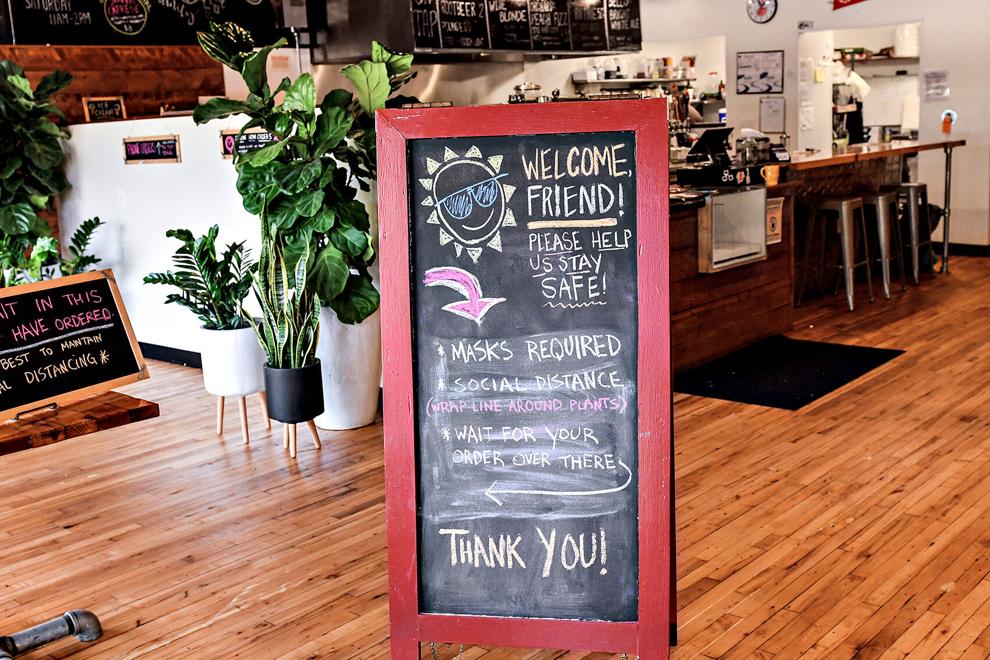 Customers can order a couple different ways. They can:
Call the business.
Order on the website.
The cancellation of the 2020 Tulip Festival — an event which brings thousands of people to the Sioux County seat community — was the biggest setback for business for Town Square.
"We see so much business during that time," Trease said.
Town Square has since been able to bring back more of its staff members. It also has hired a new general manager, Tucker Schneider, who began Aug. 3.
Schneider, 33, became friends with Mahr at Northwestern College in Orange City, where they each attended 2005-09.
Since Schneider started, the coffee shop has rolled out new drinks and pastry offerings.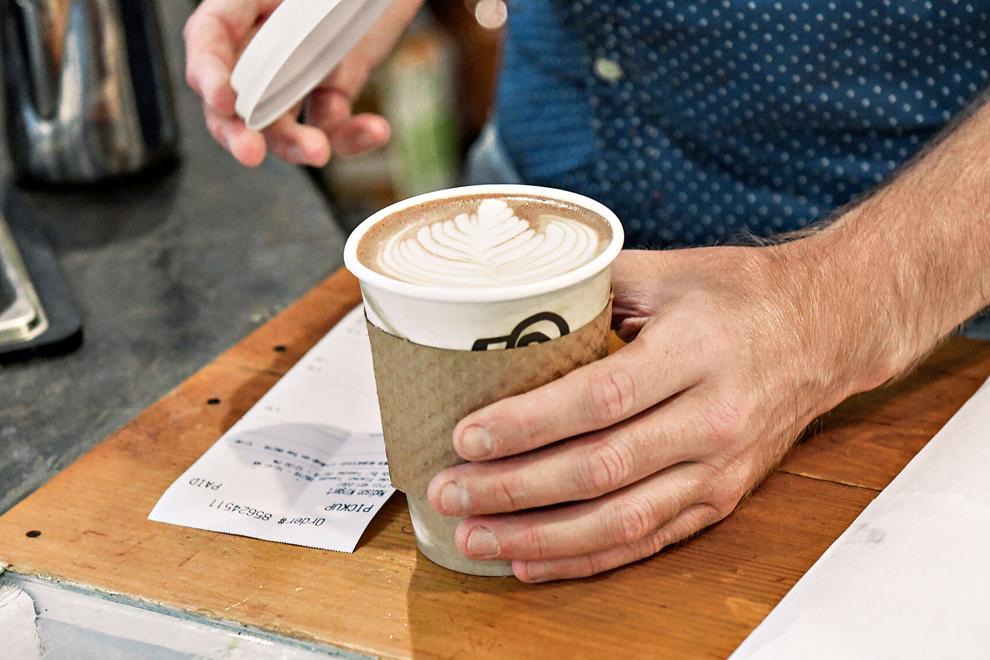 One new seasonal flavor for coffee drinks, for example, is dark chocolate with blackberry and mint. Proceeds from the drink — nicknamed BLM in reference to the Black Lives Matter movement — will go toward the Northwestern multicultural student organization, La Mosaic.
With the college set to start classes next week, Town Square is anticipating even more business from students.
"The college kids are easily 30-40 percent of our sales, and then our employees are coming back because half of them are college kids," Trease said.
The coffee shop did not initially require customers to wear masks when they stepped inside to pick up their orders but that has since changed.
"It's just an extra layer of protection for everybody," Schneider said. "I mean, I already washed my hands with a crazy person to begin with because working with food you have to always be on top of cleanliness and things like that. We're just more, hyper-aware about it."
If customers need help acquiring a cloth mask, they can message the coffee shop's social media pages or send an e-mail to townsquarecoffeehouse@gmail.com. Disposable masks also are available at the shop.
NEW GENERAL MANAGER:
Serving other people is a love language for Tucker Schneider, which makes his new job as Town Square Coffee House + Kitchen's general manager a fitting one.
"If you work in the food industry, acts of service is probably one of your top love languages because it's like doing something for other people," Schneider said. "Putting a smile on someone's face just fills my bucket. It makes me super, super happy."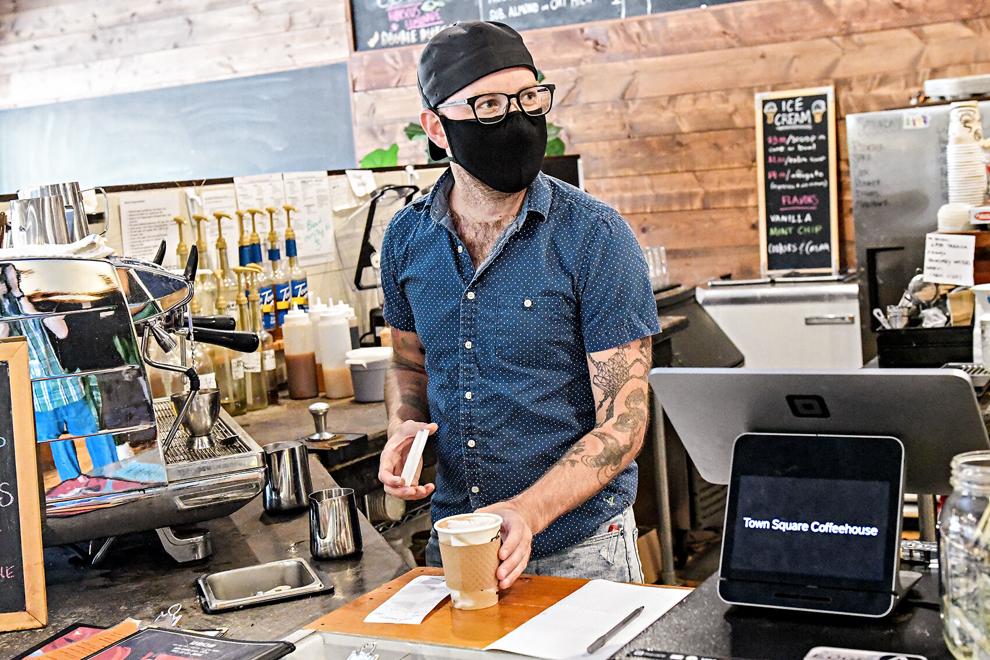 The 33-year-old Algona native graduated from Northwestern College in Orange City with a bachelor's degree in art in 2009. At Northwestern, Mahr befriended Schneider and became part of his support system when Schneider came out as gay his sophomore year.
The two have remained close friends in the years since, even as Schneider went on to manage a variety of coffee shops and bakeries in cities such as Minnesota, Chicago and most recently Lincoln, NE.
"Then Steve was like, 'You need to be here' and I was like, 'OK,'" Schneider said.
Having Schneider as his general manager gives Mahr peace of mind, not just because Schneider has more than a decade of management experience but because he also shares the same values when it comes to treating other people with respect.
"He embodies all of our values at the shop, and he doesn't just embody them, he's passionate about them," Mahr said. "He exudes that same sort of core conviction about how we treat people and how you create a space.
Schneider also is happy to be working at Town Square and is grateful to work alongside Mahr.
"Even before I started, I knew that I would be appreciated more than more so than I've ever been appreciated at any job I've ever worked," he said.
"Having a friendship first and then coming into a space where I respect Steve as an owner and as my boss, but it's more than that. I get to be with him every day and work with him as a friend."
Note: The online version of this story has been updated since it was first posted.