PRIMGHAR—The Elderbridge Agency on Aging found new ways to serve the elderly population of O'Brien County during the past year amid the coronavirus pandemic.
Beth Will, board president of the organization, delivered highlights from the agency's annual report to the O'Brien County Board of Supervisors during its meeting Monday, Nov. 15.
Elderbridge is a nonprofit that advocates for and empowers older adults, caregivers and individuals with disabilities so they can pursue independent and healthy lives. It has four offices across the state, and the closest to N'West Iowa is in Spencer.
The report covered the nonprofit's operations July 1, 2020-June 30, 2021.
During that time, the organization helped with 1,204 meal deliveries to seniors in Hartley through the Meals on Wheels program; 2,351 deliveries in Primghar through Sister's Home Style Entrees; and 3,540 in Sutherland through the Willoway Complex's Dinner Date program.
Another meal service Will highlighted was the Iowa Cafe nutrition program that started in late spring at Shortee's Pit Stop & Speedway Cafe in Primghar.
The program provides up to 15 meals per month to people 60 and older on a voluntary contribution basis. Will said it functions similar to Elderbridge's congregate meal sites, which had to close during the pandemic.
"We wanted to do it last fall, but then COVID snapped into us, so it was spring," she said. "I really see that growing. It's OK for seniors to go to the restaurant for that meal of the day where they were maybe not wanting to go to that congregate meal site. And they're still getting their socialization, so it's kind of a win-win."
The program has provided 116 meals since its implementation.
Another new Elderbridge service Will spoke about was providing seniors with user-friendly, iPad-like devices called GrandPads that can be used for a variety of situations.
"If they need to call the doctor, they hit the doctor button. If they need to call you as their son, it's that. There's no other getting on it. It's really streamlined, and then it's hooked up," she said.
"Elderbridge maintains the technology piece of that, and it's really helped us with those that could not get out of their homes.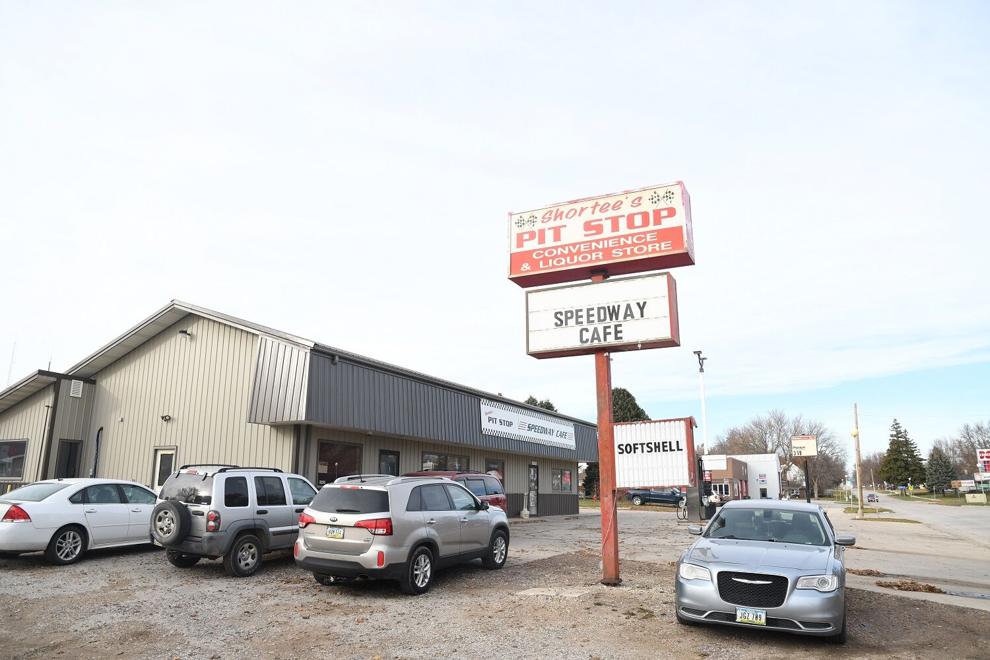 The agency also began rolling out another technological program for seniors: robotic pets.
"We have cats and dogs that are robotic. They meow, they purr, they yip when they have to go outside; it's the whole bit," Will said. "They're cute. I should have brought one for you."
The mechanical animals provide companionship to seniors who may live alone or experience memory-loss disorders such as dementia. The upside is the devices don't require visits to a veterinarian or make messes like real-life cats and dogs. Will said each unit costs about $100 and Elderbridge has about 40 in use throughout its service area.
Services Elderbridge provided directly to clients in O'Brien County meanwhile ranged from caregiver counseling, information and assistance to elder rights abuse awareness and prevention to nutrition education and an older-workers employment program.
Will requested the county provide the agency a match of $11,907 — or $3.05 per senior 60 and older in the county — for its fiscal year 2022-23 budget.
For fiscal year 2021-22, the county gave $10,989 to Elderbridge. That amount translated to about $9.49 of services to seniors for every $1 in county funds Elderbridge received.
According to the 2020 census data, 3,904 residents of O'Brien County are 60 or older, which is about 28 percent of the total county population.
The board considered the funding request, although the county will not take action on it until the supervisors finalize its budget for the next fiscal year.