PRIMGHAR—The O'Brien County Courthouse will enter its second phase of reopening starting Wednesday, Aug. 5.
The board of supervisors approved the reopening date Tuesday, July 28, after hearing county emergency management agency coordinator Jared Johnson explain the finalized details for the phase.
During the second phase, members of the public will be able to enter the courthouse 9 a.m.-2:30 p.m. using the east entrance. They will need to schedule appointments for the hours of 8-9 a.m. and 2:30-4:30 p.m. County employees will enter the building using the west entrance.
All visitors will continue to have their temperatures checked and be screened for COVID-19 symptoms. They also will be required to wear a face mask while inside.
"We do have more masks available," Johnson said. "I originally bought around 800 normal face masks. I gave them to the public health office, which it looks like we still have over 500, so usage hasn't been extensive. A lot of individuals bring their own, which is great."
Although phase two will allow visitors more flexibility to do in-person visits, Johnson said people still will be encouraged to pursue alternative forms of doing business with the courthouse, such as by phone, internet or using the outside drop box.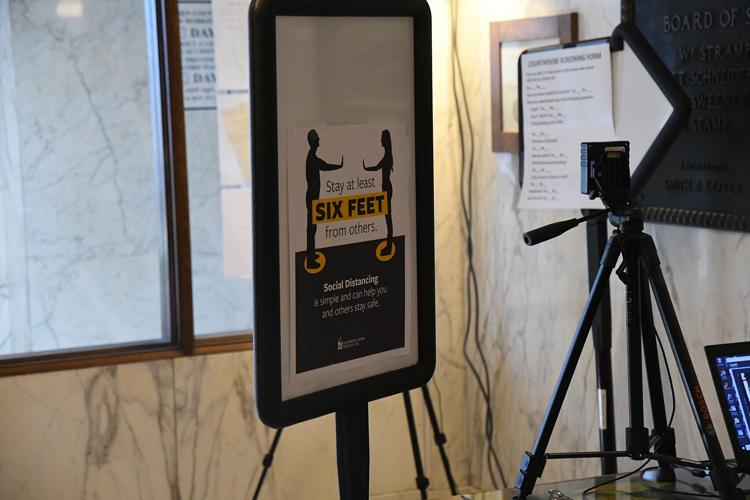 Departments also will be able to limit the number of visitors allowed in their offices at one time and will encourage social distancing.
"We'll keep up the signs that visitors need to maintain 6 feet social distancing while waiting to receive assistance," Johnson said. "The departments can use floor marking to determine where visitors should be located."
Johnson also told the board the county received eight applications for a part-time COVID-19 screener position and he intended to assist the public health office with setting up interviews. The goal is to have the chosen candidate begin working next week.
Board member Dan Friedrichsen asked what would happen if a visitor to the courthouse does not abide by the rules in place.
Johnson said one option could be to find an alternative way to assist the person, such as by having someone from the appropriate department speak to them outside.
"If there's a confrontation that arises, it'd be up to the department to politely ask the person to leave," Johnson said. "If it's a situation that's more than that, we'd need to call the sheriff's office."
Johnson also pointed out the academic year for the schools in O'Brien County will likely mean additional work for the public health office, which set up a 24/7 number for COVID-19 questions.
He said the Iowa Department of Education has provided broad guidance to schools about reopening and it is planning to release additional information later in the month.
"We've used the guidance that we've received so far to provide some information to the schools to help with their planning for what to do if there is a COVID case, what to do if there are exposures," Johnson said.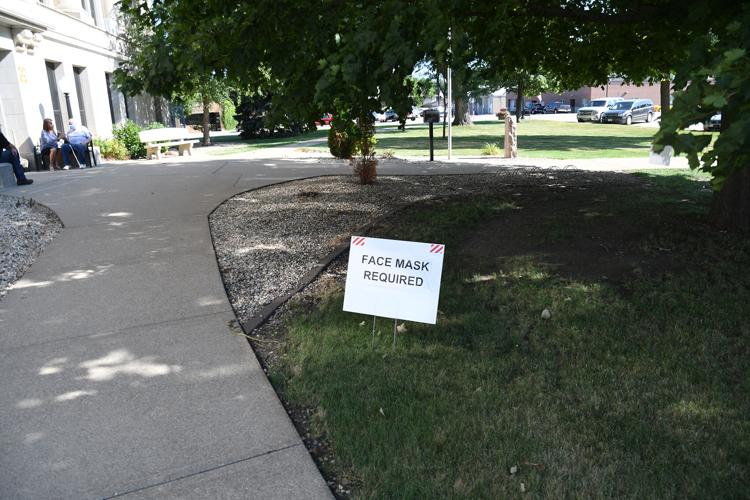 Board member Sherri Bootsma asked when the earliest school start date in the county will be.
Johnson said the Sheldon School District is starting classes Aug. 12 but will start professional development for teachers the week before. Other school districts also will have teacher work days before classes begin for students.