PRIMGHAR—The fairgrounds in Primghar soon will come to life for this year's O'Brien County Fair, although changes are in store for the annual event because of the coronavirus pandemic.
The fair will take place Saturday-Wednesday, July 18-22, with livestock shows to be held in a show-and-go format.
"Basically, they'll bring them in the morning, show them and then take them home or they'll go to market that late afternoon or evening," said Darwin Gaudian, president of the fair board.
"We're going to start on Sunday and do horses that day and then Monday we'll do the rabbits, chickens, sheep and goats, and then Tuesday cattle and Wednesday we'll do the hogs."
Visitors to the fair will be limited to those who are showing animals and their family members in an effort to reduce the potential spread of the coronavirus. That also will apply to static exhibits such as crafts projects, rabbits and poultry.
"Even during the four days we're there, the public really is not invited. This is much more just for the kids and family," Gaudian said.
Although in-person attendance will be limited, Fuller Digital Solutions of Cherokee will livestream all livestock shows for remote viewing as well as the horse show. The company also will make videos of static exhibits as well as the education presentations, working exhibits and 4-H clothing event.
The coronation ceremony for the fair king and queen, which will be held Sunday night in the roofed area next to the open crafts building, also will be livestreamed. In-person attendance for the event will be limited to the candidates, family members and the fair board.
"Usually we do some fun things, questions, but they've already judged them ahead of time," Guardian said.
"They did that a month ago, so they know who the winner is. We're just basically going to introduce the girls and the guys and then call a winner."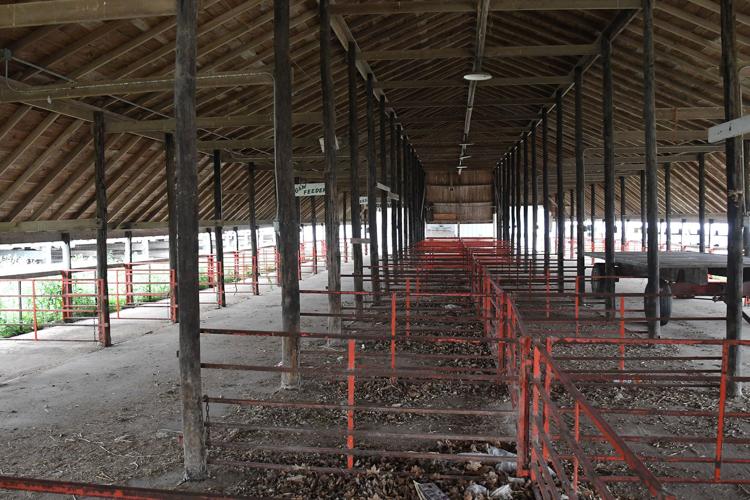 The livestreams for the fair activities may be viewed at Fuller Digital Solutions' YouTube page. After the livestreams have concluded, the full videos also will be available there for viewing afterward.
Sarah Fiddelke, youth coordinator for O'Brien County's Iowa State University Extension and Outreach Office, explained the fair board and the Extension office brainstormed ways to still allow 4-H'ers and FFA members a chance to show their projects.
"We went through our options and figured this would be one of the safer options to still give them the ability to show their stuff and still get to experience what it means to show in a fair," Fiddelke said.
About 175 4-H'ers and FFA members are expected to show at the fair, along with 20-25 participants in the Clover Kids division for kindergarten through third grade.
Entertainment such as the petting zoo, live musical entertainment and the Bill Riley Talent Search contest will not take place. Likewise, the commercial exhibits and open crafts will not be available.
The food court that typically operates at the fair will be reduced to one vendor to accommodate the smaller number of fairgoers.
Note: This story has been updated since it was first posted.
---
FAIR ACTIVITIES:
The schedule for the 2020 O'Brien County Fair in Primghar is subject to change at any time in light of the coronavirus pandemic. However, the tentative schedule is listed below. To tune in to the livestreams of the events, visit Fuller Digital Solutions' YouTube page.
Saturday, July 18
10 a.m. 4-H non-livestock judging will take place at the open craft building; judging starts for education presentations and working exhibits.
3 p.m. Share the Fun evaluations, 4-H clothing event
7 p.m. The Primghar Jaycees will hold figure-8 races. Tickets cost $5 for adults and $2 for children ages 5-12. Children 4 and under have free admission.
Sunday, July 19
12:30 p.m. Horse projects must be checked in.
1 p.m. Horse show.
8 p.m. Fair king and queen coronation for family members only.
Monday, July 20
8 a.m. Rabbit check-in.
9 a.m. Rabbit show.
9 a.m. Sheep and goat weigh-in.
10 a.m. 4-H Bottle/bucket calf show then Clover Kid bottle/bucket calf show.
11 a.m. Poultry check-in.
Noon Advanced pen lamb evaluation, followed by shows for sheep, bottle lamb and goats.
12:30 p.m. Live poultry judging followed by baby chicks.
Tuesday, July 21
6-8 a.m. Beef weigh-in.
8:30 a.m. Beef show.
Wednesday, July 22
7 a.m. Swine weigh-in.
10 a.m. Swine show.