REGIONAL—Erica Wassenaar is one of a chosen few people in the United States who will be training the next generation of registered play therapists.
The 37-year-old counselor with Creative Living Center was hand-picked by the founder of Adlerian play therapy to train others in the therapeutic approach.
"It's a huge honor," Wassenaar said. "We all have this feeling of not being good enough, and then for someone of her caliber to say, 'Yep, you know this stuff, you are true to the model — because it's a specific model of play therapy — is a huge honor."
Wassenaar has worked as a counselor at Creative Living Center in its Rock Valley and Sheldon locations since 2014. She specializes in play therapy but also is trained in cognitive behavioral therapy, traumatic incident reduction and critical incident stress management.
She received her credential as a registered play therapist supervisor after having completed 3,000 clinic hours through Creative Living Center in February. Her status as a supervisor qualifies her to train those wanting to become play therapists.
The title also is a rare one to achieve, since there are only about 50 registered play therapist supervisors in Iowa and about 3,000 worldwide. The only other person who holds that credential at Creative Living Center is Marty Wallace.
Wassenaar is among a group of even fewer people — 20 — who were chosen to carry on the Adlerian play therapy model developed by Cedar Falls-based therapist Terry Kottman.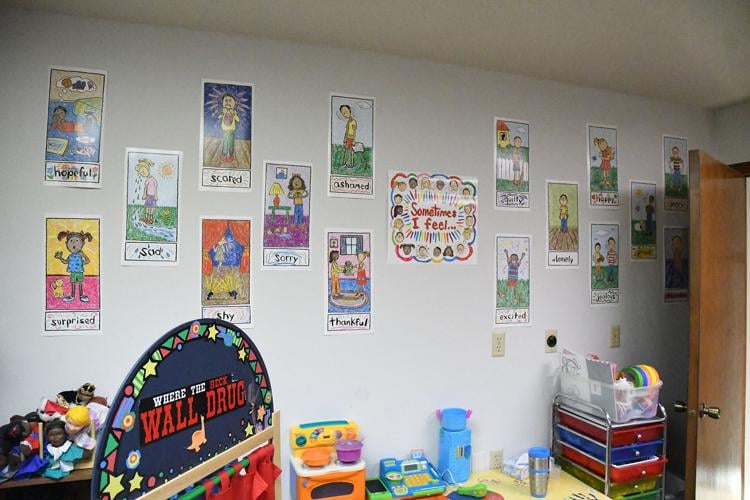 Adlerian play therapy is an active approach to therapy for children in which they express themselves by playing with toys, making artwork or acting out role-playing scenarios.
"Sometimes playing with something gets at information that may not be in our realm of understanding," Wassenaar said. "It might be an unconscious thought, but sometimes just playing through it helps us see it and be able to recognize it."
Observing how children play also gives play therapists insight into a particular child's personality, which can help determine the best approach to counsel them.
Kottman founded the Adlerian play therapy model in the 1980s and as such has been the go-to person to train others in the practice. However, since Kottman will be retiring as a therapist at the end of the year, she recently picked the group of 20 experienced play therapists to train others in the method.
"The hope is that we can make it grow and be more widely used," Wassenaar said.
She has worked closely with Kottman over the past few years to further hone her understanding of Adlerian play therapy.
Her training with Kottman began when Creative Living Center received a two-year grant that allowed Wassenaar and other therapists with the agency to periodically travel to Cedar Falls to train with Kottman.
Kottman pulled Wassenaar aside in September and asked if she would be part of the group that would continue teaching Adlerian play therapy.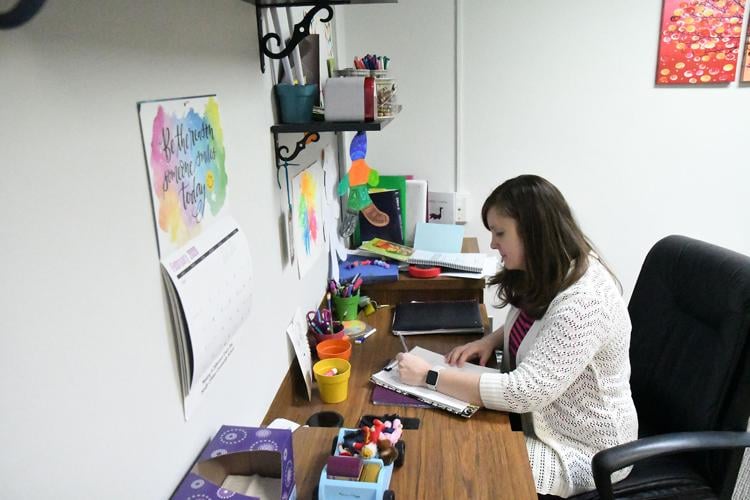 Part of Wassenaar's continued training will involve reviewing videotaped play therapy sessions she conducts and reviewing them with a consultant who provides feedback. She also will continue to make monthly trips to meet with Kottman until the latter retires.
Once Wassenaar has finished her training and has assumed Kottman's role, her eventual goal would be to establish a training center for play therapists in Sheldon where they, too, can study the Adlerian model.
"I'm not quite sure what that looks like yet, but it would definitely be exciting," Wassenaar said.