REGIONAL—Heart-shaped pieces of paper recently started dotting the windows of Prairie View Campus' buildings in Sanborn.
Written on the taped-on hearts are messages of love and support from friends and family members to the residents, who have not been able to receive visitors for weeks.
The campus — which includes a nursing home, an assisted living facility and an independent living apartment complex — is one of several senior care facilities in N'West Iowa that has had to adapt to the coronavirus pandemic.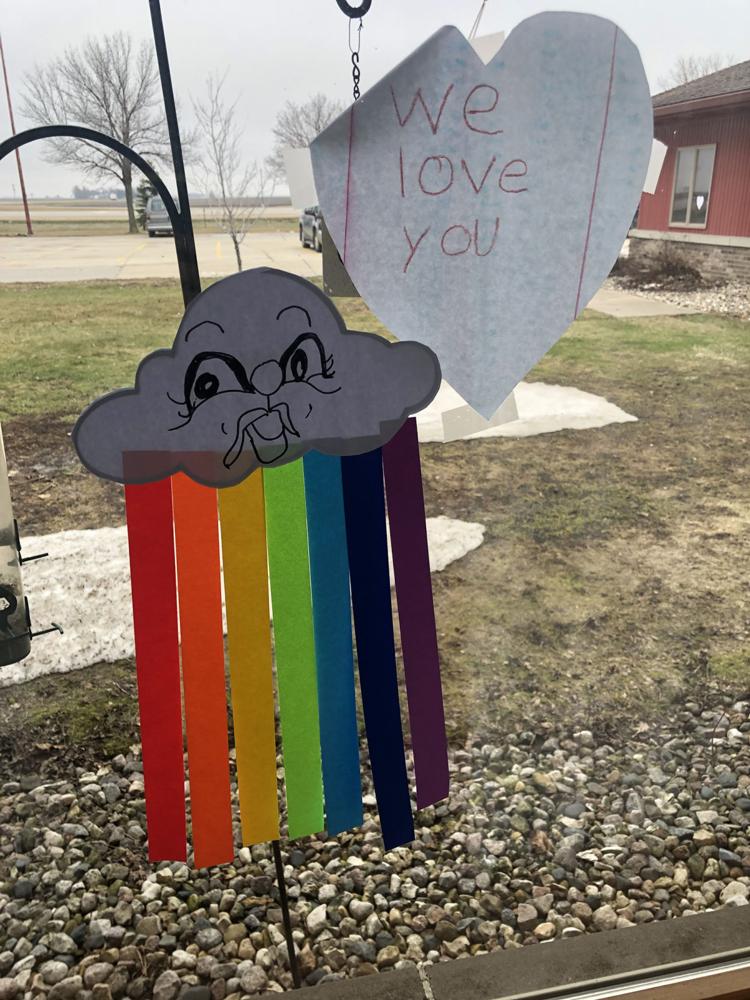 Aside from not allowing visitors in, Prairie View has modified activities inside the buildings to allow for social distancing.
That has meant doing away with communal dining and providing more small group and one-on-one activities.
"We're trying to keep residents upbeat because we don't have an end date to this," said Wendy Nelson, administrator of Prairie View Campus.
Seventy-two residents live in the campus' nursing home, while 16 occupy the assisted living center and 15 are in the independent living home.
Nelson was glad to see the employees at Prairie View rise to the occasion and continue to meet the needs of residents.
"Instead of running away from it, they're tackling it head on and with a great attitude, so we're very proud of them," Nelson said.
Visitor restrictions and social distancing practices also have become the new normal at Christian Retirement Home in Sheldon.
About 84 people live at the retirement home, which has turned to virtual communication to keep residents from feeling cut off from the outside world in a time of social distancing.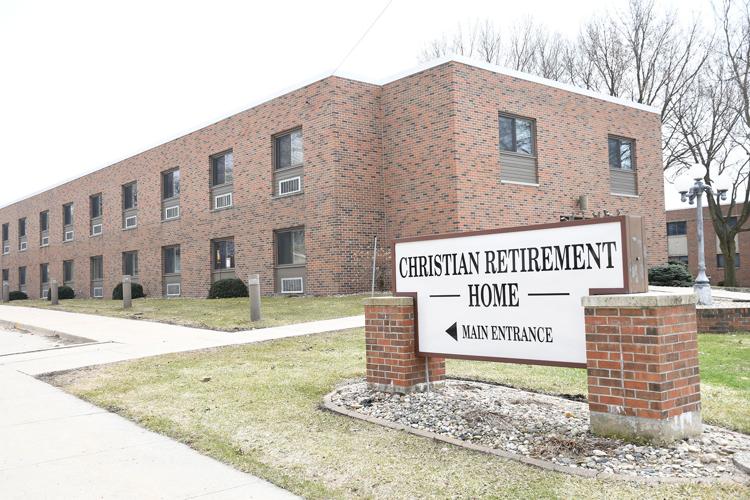 "A lot of them are hooking up to FaceTime or Skype or that type of thing to be able to talk to their family members," said Arlene Griffioen, who manages the independent living facility with her husband, Ed.
Since they cannot enter the building, those wishing to make deliveries to the retirement home meet Arlene outside the front door to drop off items.
In addition to barring visitors, the facility began serving meals to residents in their rooms instead of in the communal dining spaces.
"We're asking for social distancing," Ed said. "But they're not locked into their rooms by any stretch of the imagination."
While video chat technology also has allowed residents at Whispering Heights Senior Living in Rock Valley to stay in touch with their loved ones, kids in the Sioux County community have found another way to bring cheer to the residents: Mailing them notes and coloring book pages.
"Receiving these notes and coloring pages always brightens up their days," said Josie Faber, marketing specialist for Hegg Health Center, which oversees Whispering Heights.
"We really do miss our visitors and we hope we will be able to see them all again soon, but for now we are doing our best to make the most out of these tough times."
After the first case of the coronavirus was confirmed in Sioux County on March 22, Orange City Area Health System gave an update on the situation to the 65 residents at Landsmeer Ridge Retirement Community.
Marty Guthmiller, chief executive officer of the health system, encouraged residents to practice social distancing among themselves and told those living in the assisted-living apartments they would not be allowed to leave the facility during the pandemic.
Those living in the independent-living spaces would not be forbidden to leave, however, he strongly implored them to stay put while the virus outbreak persisted. To help them with any shopping they would otherwise do, residents were given two options:
Make their needs known to the staff, who would then arrange a way to deliver the items.
Contact friends or family members in the community to arrange a delivery in coordination with the staff.
"All of us are relatively uneasy with things, but we're OK," Guthmiller said. "So the same is true right now in our senior population. It's reasonable to be uneasy."