REGIONAL—Owners of recreational vehicle dealerships in N'West Iowa have been happy campers lately.
Southwest Wholesale RV in Sheldon experienced slow sales early on this year because of the uncertainty the coronavirus pandemic brought, but that didn't last long.
"About mid-April things drastically changed and we have been going full steam since," said owner Mark Ten Clay, who has overseen the recreational vehicle dealership and service center with his wife, Carisa, for 20 years.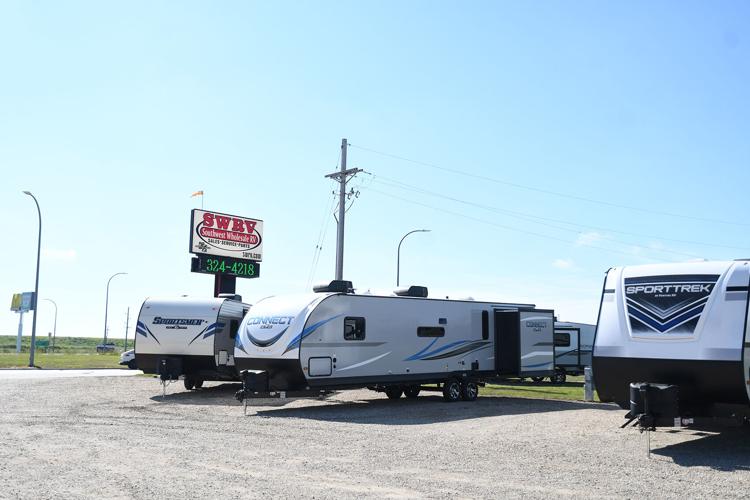 He said interest in camping this year — as well as sales traffic and demand for camping vehicles — has been up this year, especially after Iowa campgrounds were given the all clear to open in early May.
"People want to get out and get away," Ten Clay said. "Many have had to change plans this year. Camping gives people the flexibility to go where they want when they want."
Southwest Wholesale RV, located at 90 North Runger Ave. along Highway 18, sells KZ and Venture brands of travel trailers and fifth wheels. Ten Clay said the business' inventory is always changing but the aim is to keep a wide variety of new and used units on hand.
His business has seen more interest than usual this year from first-time RV buyers who are wanting to get into camping, which has further driven up demand.
"This year that has been challenging," he said. "With the supply chain disrupted for several months, that pushed a lot of our incoming new inventory back. Used inventory has been hard to keep on the lot. Priced right, it moves quickly."
Southwest Wholesale RV also has stayed busy this summer in its service department by preparing customers' vehicles for the camping season.
"People that were not using their campers all that much now had limited options of recreation so now was the time to spruce up their unit or get it ready to go," Ten Clay said.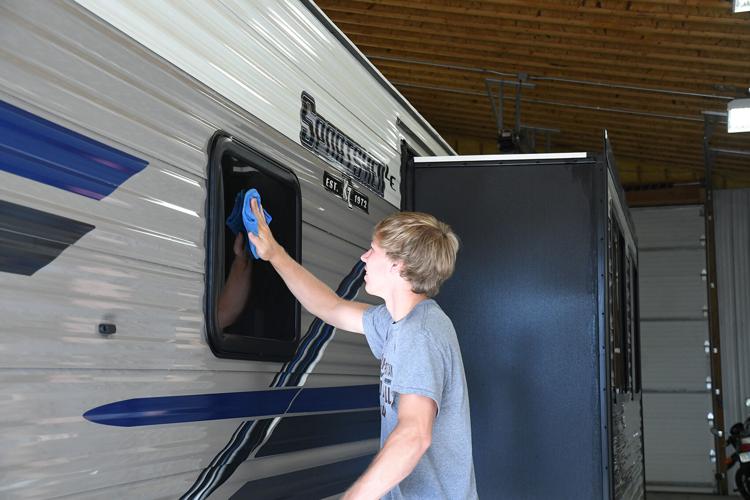 The Sheldon dealership isn't alone in seeing an uptick in N'West Iowans interested in RVs.
Ryan Zomer, co-owner of Zomer Rentals in Orange City, said the family-owned business has seen more people than usual looking into camping for the first time.
"The nice thing about it is if somebody does want to self-isolate and self-contain, you still can do it. You can make that possible with still getting a vacation," Zomer said.
"I think that's what's really brought a lot of people to the forefront, and what better place for people to be than outside in the open air when there's a virus going around?"
Zomer also pointed out the pandemic has meant more people have looked to spend vacations closer to home as opposed to traveling long distances, which makes camping a natural choice.
"Just staying local a little bit, not spending their money on flying and the trips to the other countries and whatnot and keeping it local and buying a camper instead," Zomer said.
Zomer Rentals, located at 907 Eighth St. SW., has a fleet of about 30 RVs it rents out. It also sells used camping vehicles and provides camper repairs, winterizing and winter storage services.
The business sold RVs as far back as February this year and has kept busy with rentals as camping season got underway. Zomer said the season has been different from usual due to so many events having to be canceled, but what hasn't changed is the desire for people to be outside.
"There definitely was a little bit of a drive there and got everybody thinking about it," Zomer said.
"Who knows? Out of what happened, who knows how many more people it turns into normal campers?"