REGIONAL—N'West Iowa is in for subzero temperatures during the next several days, which is why city and county officials are urging residents to follow simple steps to stay safe and warm.
The National Weather Service in Sioux Falls, SD, forecast temperature highs of about zero degrees today (Saturday, Feb. 13) and negative single-digit highs Sunday, Feb. 14.
"Overnight lows, as you would expect, are even worse. We're generally single digits to around negative 10 Sunday and Monday. Look to those mornings when we could be hovering around minus 20," said Andrew Kalin, a meteorologist with the National Weather Service.
"That'd be the actual air temperature. Obviously, you need a little bit of wind that's going to cause wind chill values to be quite a bit colder than that."
Kalin said temperature highs will likely return to above zero by the middle of next week while overnight lows still could dip below zero.
Capt. Jamie Van Voorst of the Sioux County Sheriff's Office encouraged people to dress in layers if they need to go outside or travel in the chilly conditions.
He also said travelers should keep their gas tanks full to avoid ice buildup and advised people to keep a cold-weather kit in their vehicles.
Items in such a kit could include:
Blankets.
Gloves.
An extra winter coat.
A charged cellphone.
"It's easy to say, but people often forget," Van Voorst said of the list.
Osceola County sheriff Kevin Wollmuth echoed Van Voorst's points about keeping extra warm clothing and a charged cellphone handy when traveling in subzero weather.
"Always travel with your winter-weather clothing: a pair of boots, socks, an extra coat, whatever, because if you would happen to get stranded on the side of the road, it's hard to say how soon you can get help there," Wollmuth said.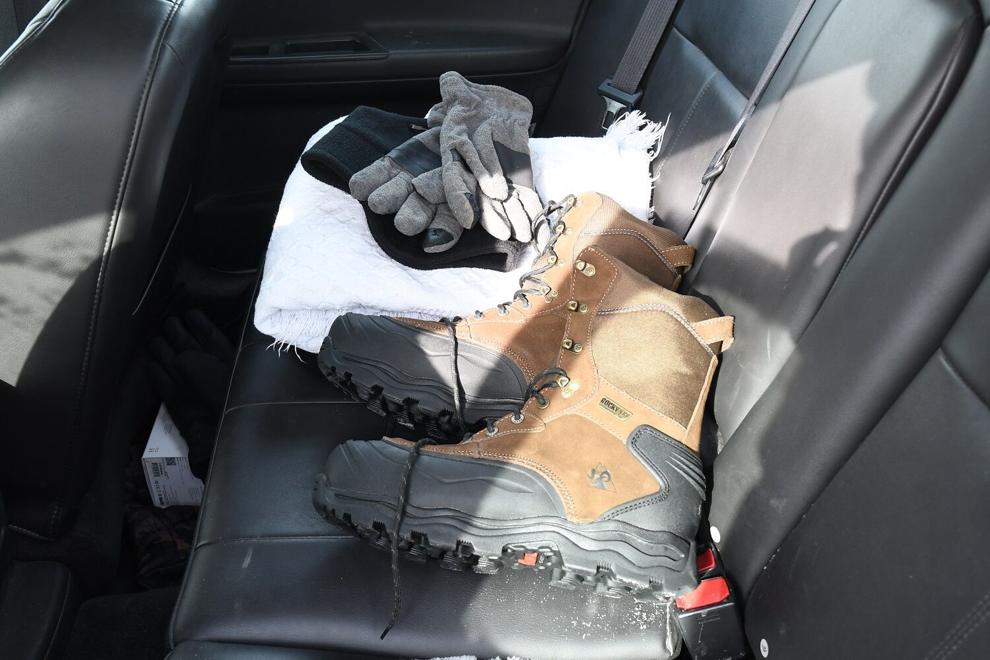 His office also is encouraging county residents to check on and run errands for their elderly or disabled neighbors, friends and relatives during the cold spell.
"We've just got to watch out for each other and try to help each other the best we can," Wollmuth said.
His office occasionally gets calls from travelers whose vehicles get stuck due to the cold. Wollmuth pointed out the sheriff's office does not provide services such as jump-starting cars, although sometimes people call if they do not know who else to contact.
O'Brien County Emergency Management Agency coordinator Jared Johnson also recommended keeping an emergency kit in one's vehicle when venturing out in subzero conditions. He also said people should limit their time outside, communicate travel plans to friends or family members, dress in layers and watch for signs of frostbite and hypothermia.
Van Voorst said another common issue for residents is water lines breaking.
"With people especially who live in trailer homes that have the plumbing more exposed, you want to make sure your heat tape is in good working order and that your insulation under your trailers is good so that cold air doesn't break your water lines under your residence," Van Voorst said.
The Sheldon Public Works Department also is reminding residents to safeguard their home's water pipes during the extremely cold temperatures over the next week. A few steps the department suggested people do include:
Make sure their house is sealed well around doors, windows and pipes that penetrate the walls or foundations.
Open cupboards to allow more heat to get to areas along exterior walls.
Install a heat tape on water lines that run close to exterior walls or foundations.
Check the temperature of water coming out of the cold water faucet. This time of year, the expected water temperature ranges 45-50 degrees. If the water temperature is below 38 degrees, monitor it closely and consider leaving a faucet running at a slow rate.