REGIONAL—Do you know the status of your car's extended warranty?
Calls warning people it's their last chance to extend their vehicle's warranty are surging in N'West Iowa, but car dealerships warn that these call are likely fraudulent.
"It's a growing problem," said Bob Davison, the service manager at Ron Drenkow Motors in Sheldon. "I get so many elderly people and they don't know what's going on, so they stop in and see me. I've had a few people buy these service contracts."
Some of these telemarketers are simply trying to trick people into giving up personal information, such as Social Security numbers or bank information. In other cases, the product being offered may be real, but Davison warned that the after-market warranties being sold this way are usually a bad deal and will be expensive and highly restrictive.
"These are companies that sell service contracts, and they try to get people on the phone with some high-pressure salespeople to try and sell service contracts," he said.
Davison recommends just hanging up on these calls, but added that customers who are interested in getting an after-market warranty or similar service should approach their dealership and ask for recommendations of trustworthy companies that provide those services.
"You'll be much happier with that process," Davison said. "Some of the after-market contracts are easy to deal with, but most will make life difficult."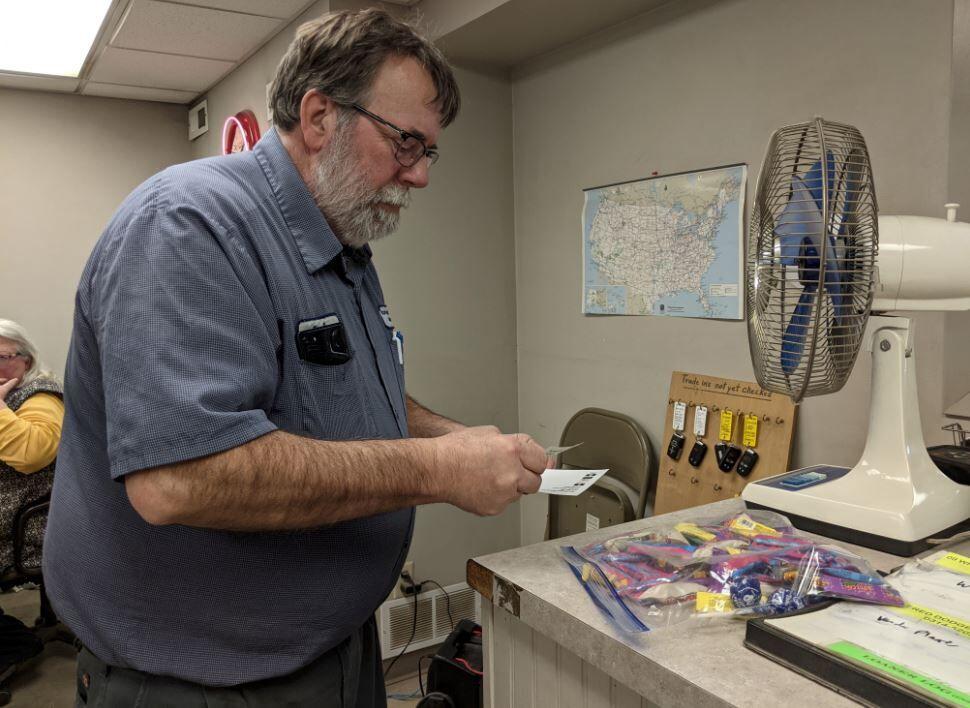 'Those are bogus'
Vehicle warranty telemarketers often use a sense of urgency to get people to purchase their services. The caller also may provide certain specific information about the vehicle in question or threaten with a "final warning" to invoke a sense of urgency.
Adam Voss, a service manager at Papik Motors in Rock Rapids, said these predatory sales techniques are a dead giveaway that the calls are not coming from a legitimate dealership.
"We wouldn't call somebody to tell them their warranty was about to run out, and most dealers do not do that," Voss said. "When you get the call that says that your warranty is running out and this is the second time we've got a hold of you, those are bogus."
Papik Motors does sell some after-market warranties through a company called Zurich, but only if customers approach them and ask for one.
"We're not going to call you and ask you to purchase a warranty," Voss said. "That's something you would almost have to call us for."
If a car were under warranty and that warranty was about to expire, Voss said that's something that might get brought up when the vehicle was next brought in for service.
All types of phone scams surged in 2020, but complaints about auto-related scam calls submitted to the Iowa Attorney General's Consumer Protection Division remain at the top of the list.
Lynn Hicks, communications director for the Iowa Attorney General's Office based in Des Moines, said companies placing these calls are under investigation by state and federal authorities for violations of the federal Do Not Call law and other consumer protection violations.
However, stopping the telemarketing calls is difficult.
"Most of the callers use 'spoofing,' or using unassigned numbers, to make the calls, or block the number from caller ID," Hicks said. "Thus, tracing the sources of the calls is quite difficult. And, they appear simply to be calling numbers at random using auto dialers."
'Not the real thing'
The best way to tell whether the calls are legitimate or a scam is to call your dealership or wherever you bought your vehicle and ask them to verify before proceeding with anything.
"It's just like with any private information, you would never give that information over the phone and nobody would ever ask for that," Voss said. "The best thing to do is go back to the dealer who sold you your vehicle. That's the safest thing."
Although robocalls are the most widespread version of the vehicle warranty scam, Voss and Davison also warned that some scammers will mail postcards that are similarly threatening to trick people into calling and paying for a warranty.
These can be harder to tell apart, since dealerships and manufacturers also sometimes use the mail to notify customers of changes.
Ron Drenkow Motors occasionally sends mail to customers about their vehicles. These usually are reminders for service checkups or in rare cases if the manufacturer issues a recall on their vehicle.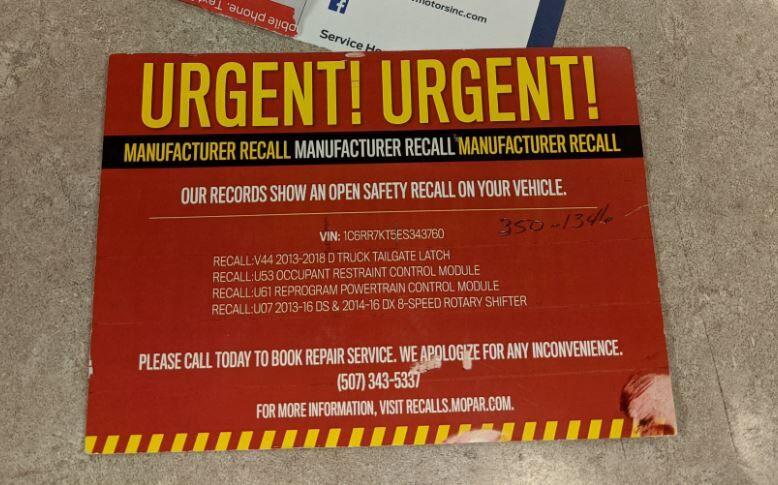 Davison advises people to check any questionable mail they receive to make sure it has the logo of the dealership or manufacturer before proceeding with anything.
"You've got to look for the official logo or the return address on the postcard, or if the people identify themselves as a representative of Chrysler or Ford. If they don't, it's probably not the real thing," he said.
Or, to be on the safe side, just bring it in to your local dealership and ask them.
"I always tell people, if you're concerned about your car, give me your VIN number and I can run it through the car companies we deal with and see if it's real," Davison said.