REGIONAL—Even during a pandemic, death never takes a break.
Sean Smith, the funeral director at Porter Funeral Home in Rock Valley, Inwood, Ireton, Hawarden and Hudson, SD, said while the business, like others, has had to adjust during the coronavirus pandemic.
"It's been different. It's been tough," Smith said. "You try to balance how you honor the life well lived for someone with only having 10 people in the funeral and so it has been difficult and challenging, but I think we have come up with some good things to try and kind of handle the differences."
In her attempt to limit the spread the coronavirus, Gov. Kim Reynolds asked people not to gather in groups larger than 10.
Jerry Jurrens, the proprietor of Jurrens Funeral Homes in Rock Valley, Sibley, Larchwood, Ashton, Little Rock and Hills, MN, noted how that's impacted things at his business.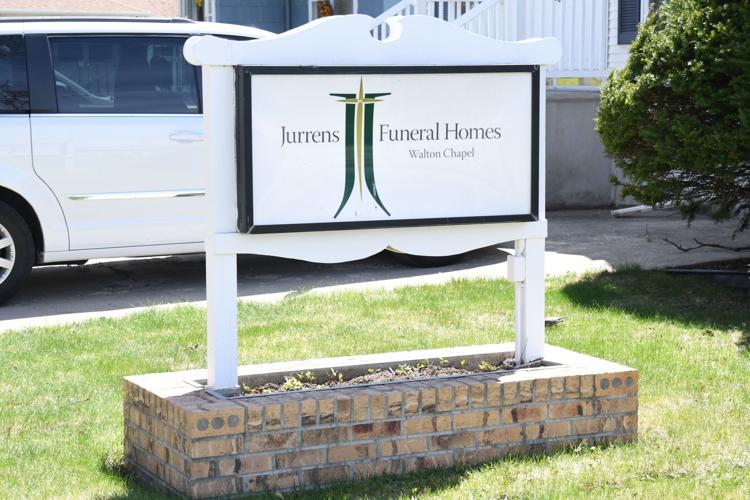 "That gets pretty hard for families to get together," Jurrens said. "We haven't really had any visitations because, again, that's hard to do and folks are missing out on that. It's not the same."
He said people still are setting up funerals but are making them private funerals due to the limit of 10 people and social distancing guidelines.
Livestreams have been one alternative offered by Jurrens and Porter.
"While there's only 10 family members at church, they have been able to watch it on a livestream, or in the case of one church, they had a phone line that people could call in and listen to, and then you can still have the feeling of having that service, so that's been something we have been doing as well," Smith said.
"A fair amount of families have went along to do that," Jurrens said. "It's allowed for the community folks and friends or church folks to be at least involved in some way."
He also said there have been families who have decided not to livestream a funeral, which sometimes leads to Jurrens getting e-mail from other people asking why it was not.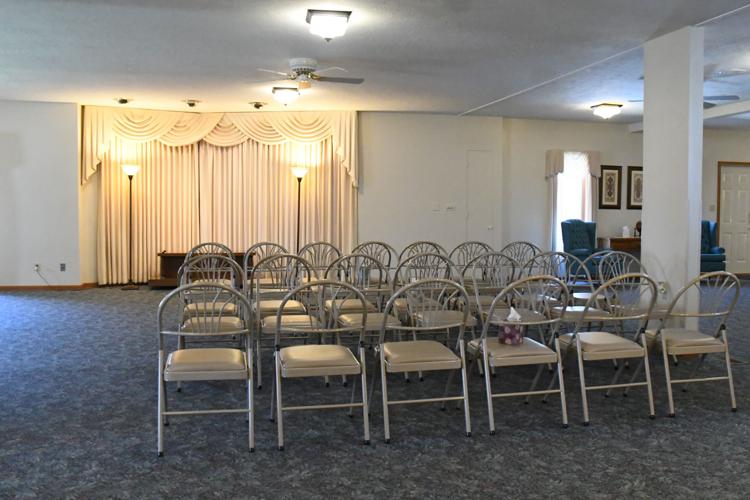 Neal Moss of Sioux Center attended the April 24 private funeral of his sister-in-law Frances Moss, who also was from Sioux Center.
"It went pretty well. I think everyone who wanted to see her had the chance," Neal said.
Frances Moss' funeral was livestreamed on the website of Bethel Christian Reformed Church in Sioux Center.
"I'd imagine if there wasn't a virus going on, more people would have come," Neal Moss said.
Burying the body at a cemetery has been another challenge for funeral homes.
"What these guidelines have allowed us is 10 people at the grave site itself, but we could have other family members there or friends staying in their vehicles," Smith said. "We had a sound system donated to the funeral home a couple of years ago, which has come in handy, and the minister has been able to wear a microphone and a speaker system, so we have been able to broadcast that at the cemetery."
He said there have been some families who have said they are going to do a public memorial once the pandemic and other guidelines have been lifted.
Smith said the funeral home has lost a little bit of money over the coronavirus, but for the most part, the business is still running well.
"We've been fortunate compared to a lot of industries that we're not necessarily having the hardships some industries do," he said. "The costs of funerals have definitely been affected. You're not having lunches now, so there's a cost difference with that. Not having a full funeral service or visitation, there's been some costs affected with that. A lot of times, we have not been having pallbearers now, so we don't need a pallbearer vehicle, so those costs go down. You're typically not having an organist and a soloist."
Smith said the average funeral in N'West Iowa before the coronavirus started cost $12,500-13,000 and they are now around $11,000 per funeral.
"I just remember when Governor Reynolds put out the statement about mass gatherings. It was interesting, we really didn't have a funeral for probably 10 days or a death for 10 days, and it was just kind of strange," Jurrens said. "That really didn't affect our total volume or business numbers as far as amount of funerals that we've had. It has maybe affected revenue because people don't have as much service from us. We don't have visitations. Some might have chosen cremation, which would be lesser cost than if they would have chosen a traditional service, and that's not a lot of difference. It's not been drastic or dramatic."
The toughest part for Smith and his team of employees is having to tell people the funerals are limited to only 10 people.
"They're wanting to celebrate a life of a loved one, honor a loved one and to be able to tell them that we can't do a full public service, and they understand those things, but it's still really hard," Smith said.
He has been able to keep it together thanks to his faith.
"It's been difficult for us as a staff because funeral directors notoriously kind of bear the grief with the family," Smith said. "I know I struggled from the beginning with this and you just kind of have to have the talk with yourself and remind yourself that God's in control and He's got this, and you just got to remind yourself that you need to be strong for the families. It's a weight on all of us at the funeral home, that's for sure."