ORANGE CITY—Two area colleges have teamed up to pave the way for future social workers in N'West Iowa.
Northwest Iowa Commu­­nity College in Sheldon and Northwestern College in Orange City finalized an articulation agreement in June. The deal smooths the transition for NCC students looking to pursue a bachelor's degree in social work.
"We wanted to lay it out," Donna Van Peursem said. "If somebody has their two-year degree and wants to go on, how would they complete that process at Northwestern in two years? We just wanted to lay it out and map it out."
Van Peursem is the associate professor of social work at Northwestern. She said cooperation between area educators is more important than ever, especially with the aging population in N'West Iowa.
"Sometimes it's that transition from home to assisted living or even to a nursing home. Maybe you need food stamps. Maybe you need help with your housing assistance," she said. "We have lots of needs that, oftentimes, social workers have the skills to help people and have the knowledge of where to get those services."
The transfer arrangement ensures the correct prerequisite classes are taken at the community college and prepares them for more specific training on the Orange City campus.
It is designed so students can complete their degrees in two more years at Northwestern. It also makes it easier for local students to stay local as they look to continue their education and move into the essential career field.
"Providing this additional opportunity for seamless transfer of our courses enhances access and successful completion of baccalaureate level education. Students will be able to realize their hopes and dreams more easily through this beneficial agreement," said Leah Murphy, NCC dean of arts/sciences and business/health departments.
Murphy has long worked in roles related to social work. Before being promoted to dean in June, she directed the alternative high school among other services at NCC.
It's all about getting people the services they need, what Van Peursem called "a helping profession." Education experts who know how to navigate the red tape is crucial in an increasingly complex world, she said.
"The beauty of social work is you are trained to work with all sorts of issues," the Northwestern professor said.
The college's program is on the smaller side with about a dozen graduates each year. Courses include knowledge-based classes, real-world projects with professional organizations and capstone practicums in the final semester.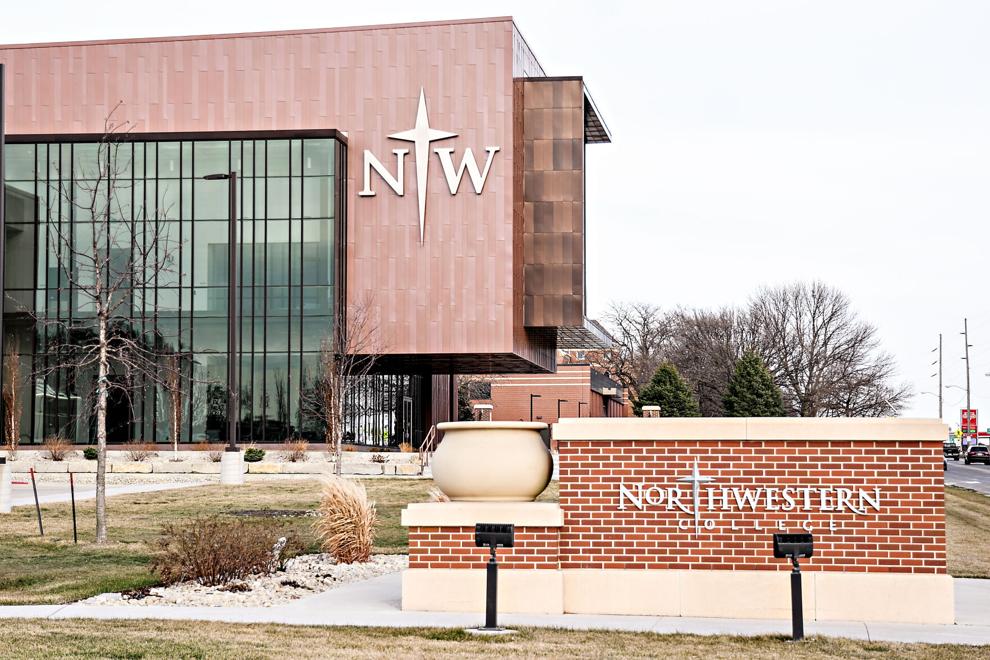 While many alums go straight into the field, including to N'West Iowa jobs, others look to further their education.
For example, most therapists need a master's degree to be certified and many start out as social work undergrads. Northwestern has the benefit of being accredited by the Council on Social Work Education, which speeds up the process for a student pursuing a master's.
Jobs that do not require the advanced degree can be found in schools, hospitals, domestic violence shelters, nonprofits, government organizations and many other places.
"Wherever there's a need, typically, you'll find people being part of the social work profession," Van Peursem said.
Regardless of where her students go, the instructor said she is grateful she gets to guide them on their journey to helping others.
"It's really rewarding," she said. "You help them through glitches if they have them, and you help grow that. That's a cool place to be. It feels like you're equipping the next generation to that help that we're passionate about," she said.
And by working with NCC, Northwestern can continue to provide for that next generation.
"Absolutely, we need more social workers. We need more people in those helping professions," Van Peursem said. "Over the course of the last year with the pandemic — those are things people are wanting, and there's just more need. That's the theme: We need more people."