ORANGE CITY—Northwestern College greeted construction on a new building Friday, Oct. 2.
That's when the Orange City-based higher education institution broke ground on the Frank and Lois Vogel Welcome Center.
The $3 million facility will be house the college's admissions, financial aid and marketing and communications offices and is expected to be completed by late summer.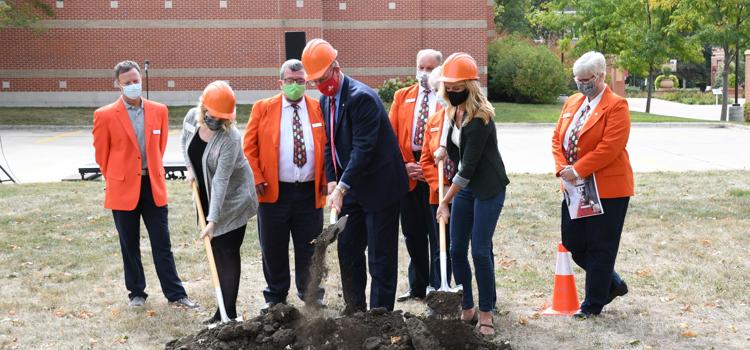 It will be located at the north entrance to the campus, just north of Christ Chapel.
It is named after the Vogels after they donated $1 million to the project, the biggest contribution.
Jay Wielenga, Northwestern's vice president for advancement, said he is excited for the future of the campus with its new building.
"We love this place," he said. "We love this community. Our students, our mission. We love the Lord. We're ready to share what goes on here. We're ready to make new friends. We can't wait to show them how we live life, how we study and we learn and we grow together.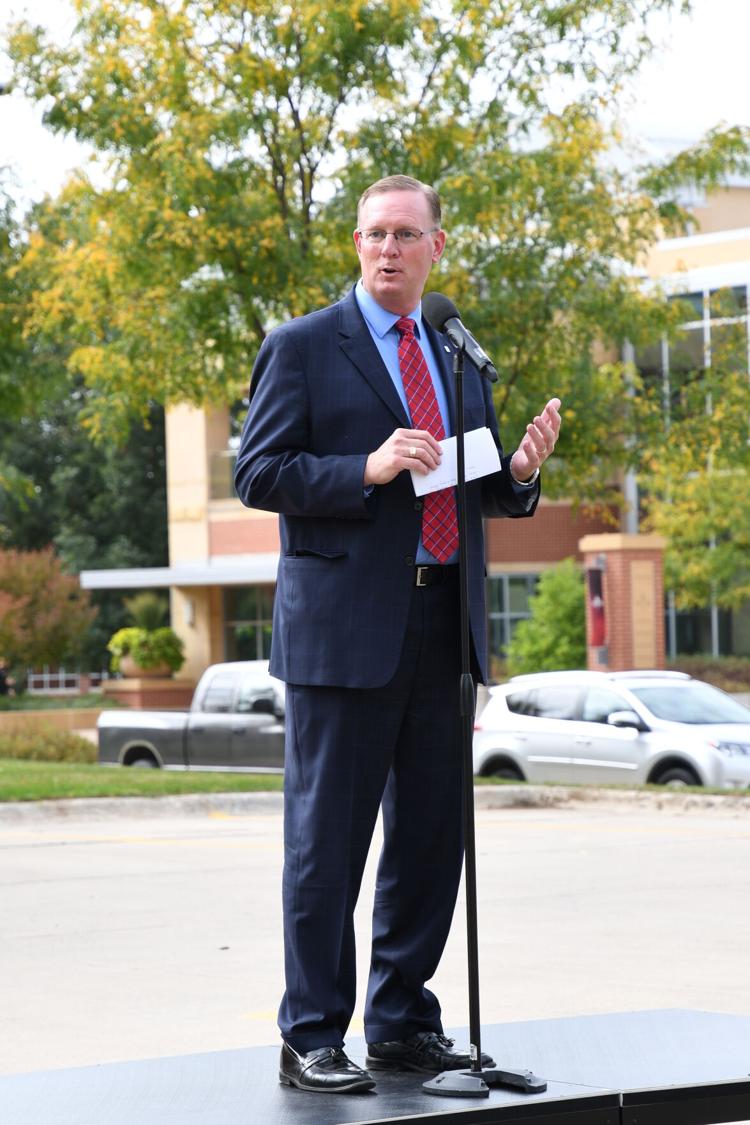 "We really want them to join this Christian academic community and our greater Siouxland community. Maybe they'll fall in love with us and want to stay here longer. Today, we celebrate the beginning of the construction of a place to welcome the world to Northwestern."
Wielenga also said he is looking forward to seeing how the building will improve the campus.
"Compared to some of our other college capital campaigns recently, the cost and the square footage may not be a particularly large project," he said. "But in terms of the potential impact that this space could have on our mission, our future, it could be our largest project ever."
Tamara Fynaardt, Northwestern's vice president of enrollment and marketing, said students feel like they are home when they enroll at the school.
"One of the reasons we want students to visit is because our yield is so great on visitors," she said. "Once students come to campus, experience all of this, our people and our place, high percentages of them enroll. They get here with their families and they feel something that goes beyond just our friendliness, but something that feels like belonging."
Fynaardt said potential students' initial reaction to the college is a high priority.
"This new welcome center will make the first impression we're aiming for; a first impression that stands out," she said. "Right here at the campus' main entrance, it will be a great front door.
"Once inside, visitors will be greeted in an inviting, comfortable reception lounge with soft seating, a fireplace and a stunning red glass wall displaying our college logo and 'Raiders Stand Out' promise. They'll be offered refreshments and shown to private conference rooms where they can meet with staff from the admissions, financial aid or alumni department who will talk with them about our Christian academic community and invite them to be a part of it."
Northwestern president Greg Christy said funding for the project did not start until Jan. 1.
"The pandemic, as you know, hit in mid-March, but we were very fortunate to receive some very early, generous contributions from a number of our alumni and friends," he said. "This building is going to help us live out our mission better than we could having this facility."