SHELDON—Sheldon's newest police officer is glad to be back home.
Thirty-year-old Eric Meinecke grew up in Sheldon and began working full time for the Sheldon Police Department in July after being a reserve officer since December.
"I really like working in my hometown, and I already know the town really well," he said.
Meinecke graduated from Sheldon High School in 2007, after which he enrolled in the reserve police academy at Western Iowa Tech Community College in Sioux City and was hired to be a reserve officer for the Rock Valley Police Department.
"The Rock Valley Police Department has a really well put-together reserve program they utilize quite a bit," Meinecke said. "So I got some really good training when I worked there to kind of prepare me to advance in law enforcement."
He was in Rock Valley for six years and then worked for a year as a reserve officer with the Sanborn Police Department, which he said had only two police officers at the time.
When an opportunity to sign on as a reserve officer in Sheldon opened up last year, Meinecke went for it.
"Everything kind of fell into place that I was able to get hired on as a reserve, and then I got a chance to go full time, so I took it," he said.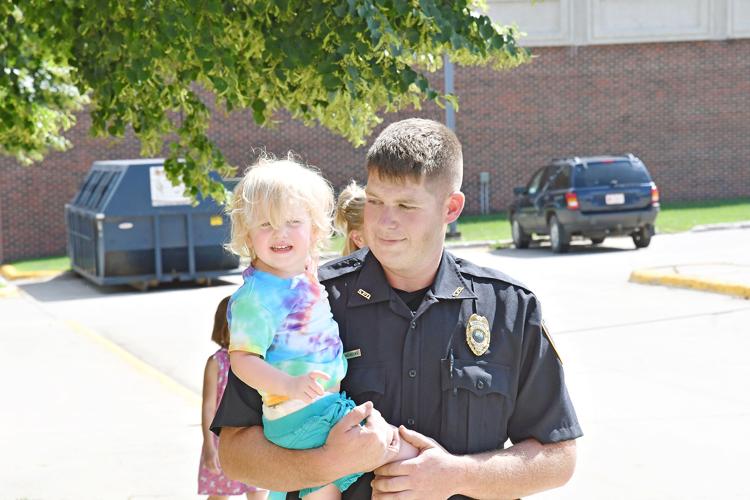 His full-time position with the Sheldon Police Department has meant Meinecke is working daytime shifts, as opposed to the nighttime shifts he usually worked as a reserve officer.
Aside from working in law enforcement, Meinecke has worked as a firefighter since he was 16 and later became an emergency medical technician.
He said being able to help people in emergency situations is what he most enjoys about working in the field of emergency services.
"When people call 911, I like to be able to try to help them with whatever's going on," Meinecke said.
Outside of work, Meinecke said he enjoys pheasant hunting and fishing. He also is a runner and has participated in triathlons. He is married and has three children, ages 8, 6 and 2.