ORANGE CITY—Brad Gabel remembers his uncle Bill Bewley's reaction about a year ago when he told him he was starting a bakery using Bewley's original bread recipe.
"He thought it was crazy," Gabel said.
Gabel nonetheless opened Brad's Breads and Bakery on Wednesday, Dec. 11, at 101 Central Ave. N.E. in Orange City.
Gabel, a 53-year-old Los Angeles native, moved to Orange City about 13 years ago with his wife, Kathy, and their children, Heather and Jacob. The Sioux County seat community is where Kathy and her family are originally from.
The oak-walnut bread, which also contains cinnamon, cardamom and raisins, is a treat Gabel said Bewley used to make for their family, friends and church members in California.
"My dad called it daily bread, but when I came here and I started making the recipe about eight years ago and started at farmers' market and all that, I changed it as a tribute to him to call it Bewley bread," Gabel said.
The bread is one of many varieties Gabel makes at the bakery. Other selections include English muffin bread, wheat pecan and sourdough as well as baguettes and homemade bagels. Coffee drinks also are available.
When Gabel started baking as a hobby, he shared the loaves with his friends and family like Bewley used to. Eventually, his family encouraged him to sell it at the Orange City Farmers' Market, which he started doing five years ago.
"I would bake Friday night through early Saturday morning, not sleep and then my wife would go and take Brad's Breads to the farmers' market in Orange City here," he said. "It would sell out pretty quick."
He continued working full time as an administrative accountant at Diamond Vogel Paint. However, starting a business is what Gabel said he's always wanted to do.
"I am an entrepreneur. That's my spirit, that's who I am," he said.
That's what prompted Gabel to buy Le Meilleur Bakery and Barista in Hull about a year ago. He sold his bread there in partnership with the previous owner, Sylvia Van't Foort, who continued selling her pastries.
Van't Foort made the move to Orange City when Gabel closed Le Meilleur in October and continues to make sweet treats for the bakery. Those include French pastries, fudge, truffles, macarons, croissants and cruffins.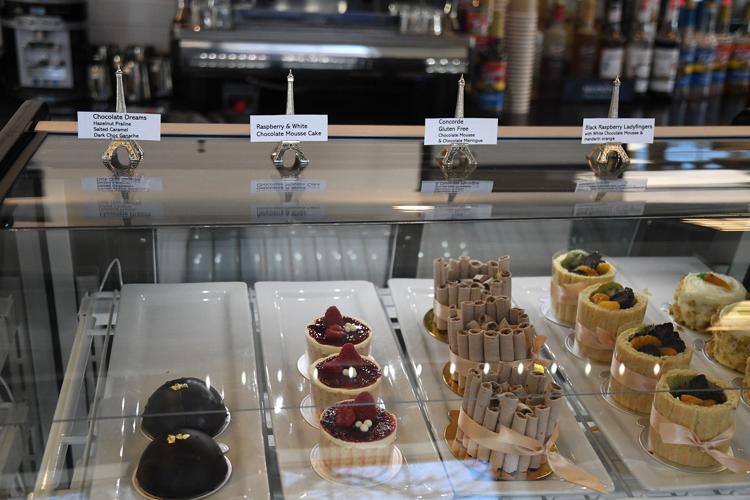 Having a store location in Orange City has been a longtime dream for Gabel, especially at a downtown spot.
"This is a prime city center right here, and it's very visible," he said. "You have schools down the street, so you have families that are driving their kids to school. This is the main thoroughfare, so I knew this was the location."
Since people in the city and surrounding area were already familiar with his Gabel's bread from when he sold at the farmers' market and at Le Meilleur, attracting customers to the store has proved to be no challenge.
Within a few hours of being open, the bakery sold about 17 loaves of bread.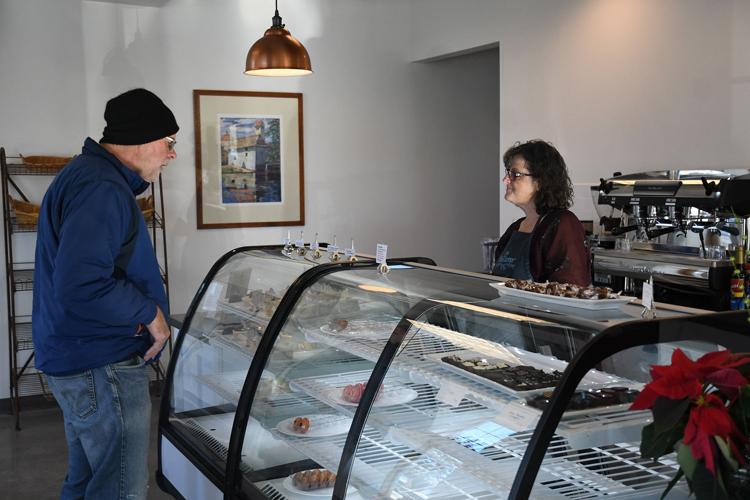 "We're still figuring out how many we'll sell every day," said Jessica Howe, Gabel's niece who works at the bakery and previously worked with him at Le Meilleur.
Beginning in January, the bakery will serve breakfast and lunch meal options including soups and croissant sandwiches.
Although his uncle initially thought the business was a long shot idea, Gabel said Bewley plans to visit the bakery in the spring to experience it firsthand.
"I'm really excited for him to come out in the spring to see how things are here and enjoy that, from something he created many years ago."