SHELDON—Area high school students got a firsthand look at the medical field in action on Nov. 16 with a training course and simulation for emergency medical situations.
The all-day program was hosted by Northwest Iowa Community College in conjunction with the Sheldon Community Ambulance Team.
Kevin Miller is the emergency services education coordinator at NCC, and he said the training served a dual role as an educational activity as well as a recruitment opportunity for the two-year college in Sheldon.
"The biggest reason we did it is because we wanted students to see how health care works together," Miller said. "We also wanted to give them a chance to showcase all of the health care programs that we have here at NCC as well as the interdisciplinary programming that goes on here."
The program hosted about 30 students from three local high schools: Hartley-Melvin-Sanborn, Rock Valley and Trinity Christian in Hull.
They cycled through four learning sessions throughout the morning, each focusing on a specific medical field involved in an emergency situation. Those four areas were:
Radiologic technology.
Emergency medical service.
Medical coding.
Nursing.
"The most important thing that students could have taken away from this is that when there is an emergency, it's not just one field or another that's doing the work. It's legitly every single aspect of health care working together within a system for the common goal and that's patient outcomes," Miller said.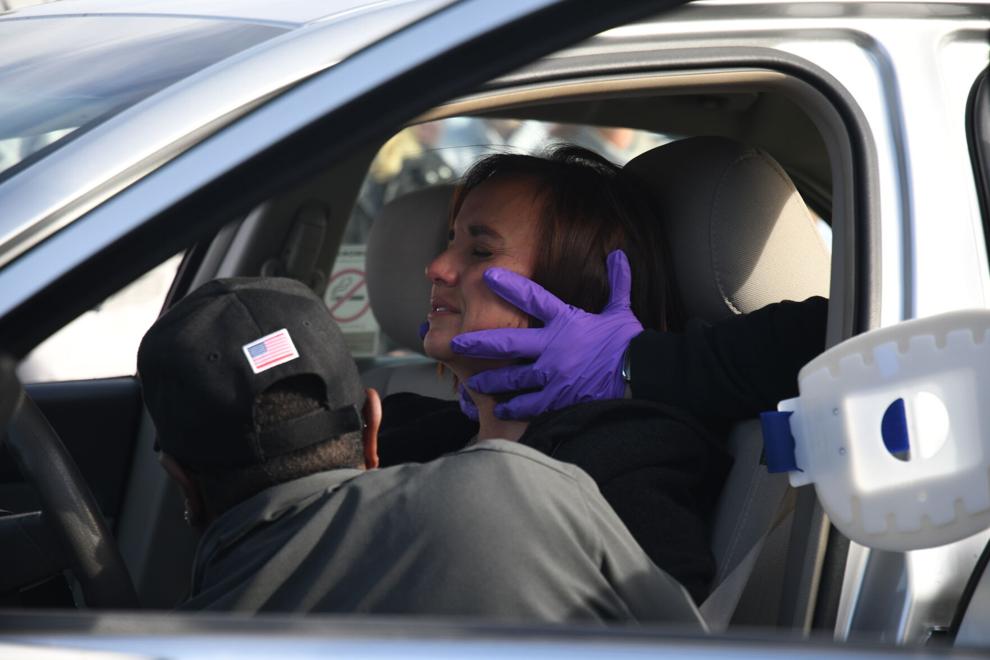 Then came the day's main event: the simulation.
The scene was set in the parking lot behind NCC's Building H, home to its health sciences department. Students witnessed SCAT approach a "crashed" car and extract the "injured" patient. The ambulance crew assessed the situation, spoke with the patient, got her on a stretcher and moved into the SCAT rig.
The simulation was meant to amplify what the high school students learned earlier that day including spine support, interpersonal care and first aid priorities.
After that, students moved into a classroom to see how an emergency room operates as a trauma center after an event such as a car wreck.
Doctors and nurses, led by Miller, ran X-rays, talked to the patient manikin voiced by an NCC staffer and went through all the procedures that would happen locally. The teenage pupils watched from start to finish as the subject was rolled into the ER until she was transferred to a hospital in Sioux Falls, SD.
SCAT director Krysten Haan said that it's helpful for people to see how a traumatic event is handled. It's helpful for young citizens to be aware of how the response system works.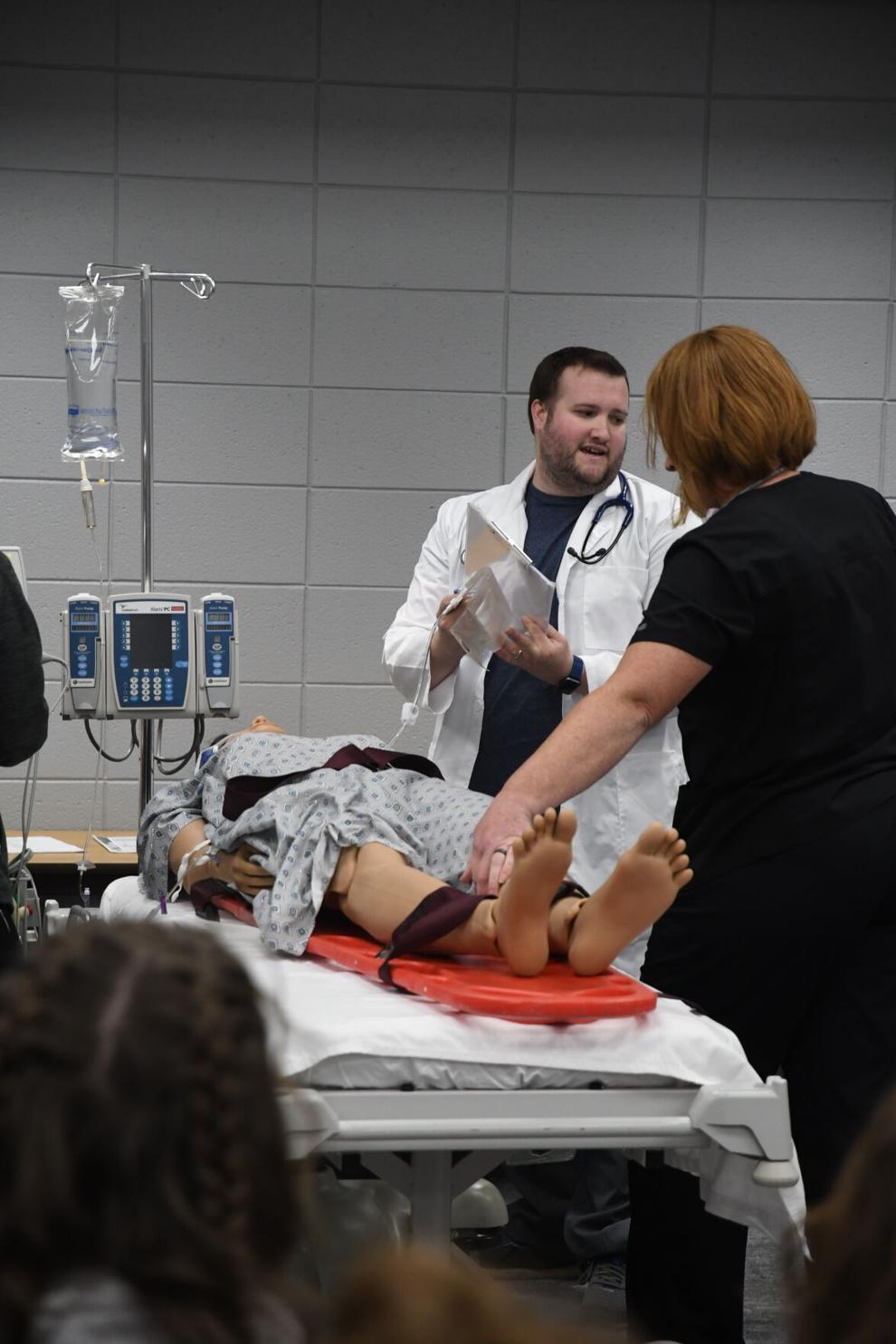 "Even if they're not interested in the medical field, to see what happens in a real-life situation what everyone does. Whether they're going to be a mechanic, it's going to be a way different field than emergency medicine, but it's good for them to see and to witness," she said.
The director added that SCAT works with various local groups for training and awareness purposes. That kind of collaborative programming was parked during the worst parts of the pandemic, and she said she's looking forward to getting her educational partnerships back into gear.
"When they are opening things up and we're able to do that kind of stuff, we're going to see more simulations," Haan said. "Kevin does a great job on programs like this for the students out at NCC. We all work well to do these kinds of trainings together."
Miller said programs such as the one on Tuesday tie into broader themes at the college and education in general.
Building H is undergoing an ex­­pansion project that will include a dedicated ER simulation space as well room for new degree programs such as radiologic technology.
"We are hoping that facility will not only be a place where we can prepare our students for initial education but continued education as well for our health care heroes of tomorrow," Miller said.
He said he was happy to demonstrate the inner workings of a medical team for future health workers.
"Even if you go to school for just rad tech or just EMS or medical coding or nursing, you're still going to have to work with other fields in order for that patient's outcome to be successful," he said. "Soft skills are just as important as some of the physical skills that we teach our students."
Like Miller, Haan noted the importance of every role in the medical field. She said she hopes the simulation and other programs inspire and encourage young people to enter some part of the health sphere as all roles are needed to take care of any community.
"It's good to see different entities coming together to show what our specializations and services are — and to let the students grasp that — is very important," she said.