SHELDON—Northwest Iowa Community College passed its next five-year plan, adapting to changes in the education landscape.
The college's board of trustees unanimously approved the framework at its monthly meeting in Sheldon on Nov. 22. NCC president John Hartog presented the plan, which consists of five key goals.
"Although none of these five initiatives may come as a surprise, the way that they are verbalized, the way that we express them, it's really resonated across the campus community," Hartog said.
The initiatives are:
Care for people.
Build to serve.
Strengthen partnerships.
Open doors of opportunity.
Empower learning.
As Hartog noted, although the keys are generic in name, they reflect areas of need in today's education.
One of those needs is flexibility. Personalization was already a growing factor in learning before the coronavirus upended classrooms in the spring of 2020. NCC is expanding its degrees and certifications, especially in trades-based instruction, to offer more options to more students on and off its campus.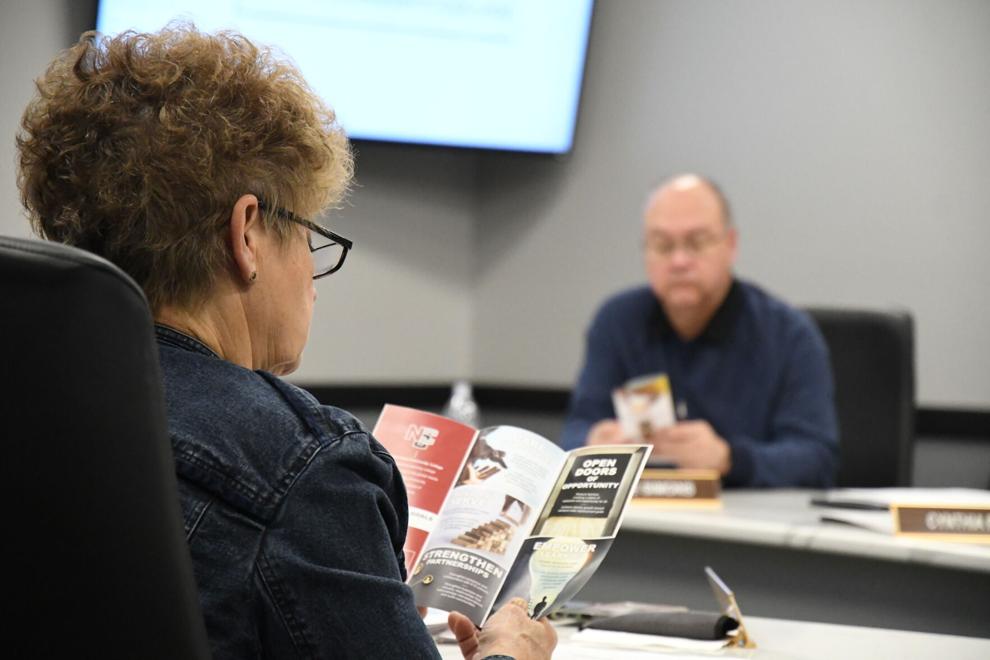 That person-focused ap­­proach also includes the school atmosphere and student services.
"Coming out of the COVID environment, we were more sensitive to the social needs and human personnel needs of individuals. It reminded us, as human beings, we need connections and we need to care for one another," Hartog said.
The pandemic also played into the process of crafting the five-year plan. It was scheduled to come out last fall, but the college chose to extend the 2016-20 playbook another year during the public health crisis.
Other needs addressed by the 2022-26 plan are community collaboration and results-based programs. NCC has long partnered with local institutions for job trainings and other courses.
"Clearly, a community college like NCC is here to serve our communities," Hartog said. "When we collaborate with the K-12 schools and business leaders and with community entities, that's right where we are."
The plan was de­­veloped with a broad range of inputs from students, faculty, other staff and community members.
"There was a wide variety of ways by which we were able to hear the concerns, the suggestions, the ideas, the visions and so forth from our stakeholders," Hartog said.
After the president's presentation, trustees expressed their support for the initiatives.
"Like you said, nothing earth-shattering, but it's who we are. I like it," said board member Adam Besaw.
"And it's absolutely essential that we have a plan," added fellow member Larry Hoekstra.
Hartog said he wants to see the institutional strategy become a more integral part of the campus culture in Sheldon. In addition to marketing material, he would like to see posters and other promotions of the five initiatives within NCC.
"We are marshaling our resources, our time and our potential to accomplish this strategic plan in the next five years," he said.