LEMARS—Gehlen Catholic Mission Honduras is going to touch the lives of three families and bring hope to many more during its mission trip this month.
Nineteen students from Gehlen Catholic High School will team with two students from Remsen St. Mary's High School, a student from Kingsley-Pierson High School and 17 adult chaperones for the 2019 mission trip to Nueva Capital, Honduras.
Senior Caden Kneip was one of the few juniors to ever participate in Mission Honduras, and will make his second trip this year.
"I'm definitely looking forward to meeting the families and the friends I made last year and making a better connection with them," Kneip said. "The looks on kids' and families' faces just seeing us there, knowing we're there to help them, the gratefulness they showed us is the best part. It's life changing.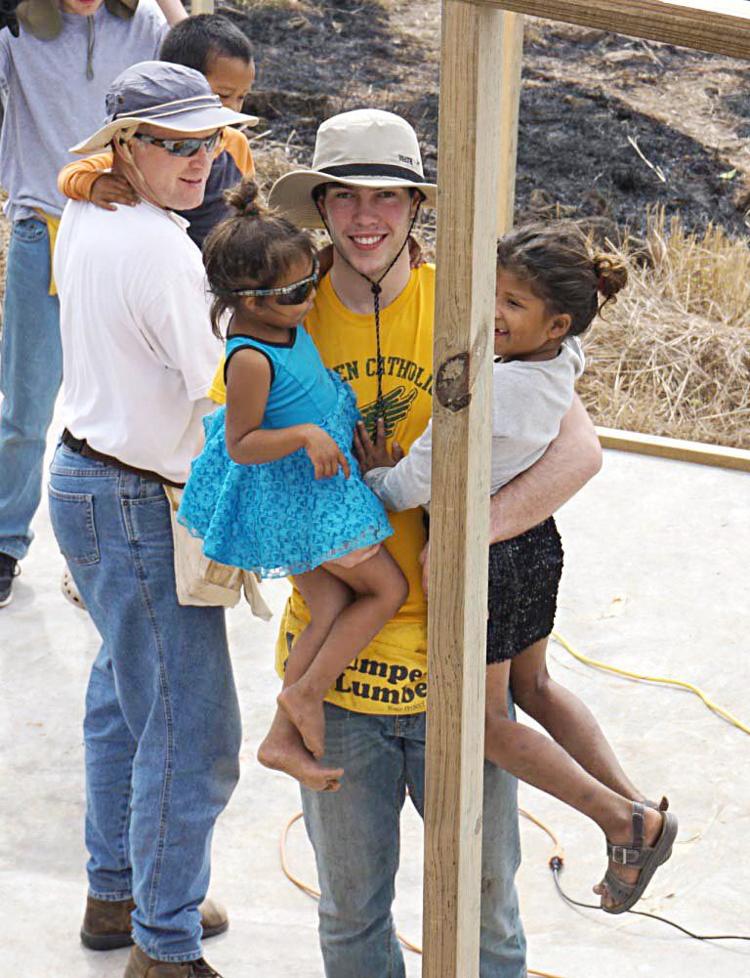 He was introduced to mission work through his three older brothers who had taken part in Mission Honduras. During his freshman year he began volunteering at Then Feed Just One mobile food packing events and helping founder Richard Seivert.
"I would love to continue helping organizations like this and hopefully back in this exact program," Kneip said.
Gehlen Catholic will host a send-off for the group at the high school at 1:30 p.m. Tuesday, March 12. Early on the morning of March 13 the missionaries will fly from Omaha, NE, and arrive in Honduras around noon. They will return to Omaha on the evening of March 22.
Work will start quickly after arriving in Honduras. The crew will build three 20-by-20 foot homes, five picnic tables and three vertical gardens during their stay.
The homes will provide shelter for three families. The first family is a mother with three children; the oldest is in sixth grade. The second family includes a mother, father and their five children. The third is a mother and five children.
Gehlen Catholic Mission Honduras will provide 20 bunk beds: one for each of the new homes and 17 to be distributed to families in need of beds. Gift bags filled with donated items including soap, shampoo, shoes, small toys and diapers also will be spread to families identified with a need.
Gehlen Catholic has sent students to Honduras every year since 2001 with the exception of 2013 with the area was considered too unstable.
"Every student goes in with the feeling they're going to help. Their hearts are changed as mine was on my first trip," said Carolyn Bickford, team leader and organizer for Gehlen Catholic Mission Honduras. "You go into a third-world country and see the poverty and they can still have joy in their life even in the midst of this poverty. This amazes our students. It just brings them a greater awareness and a major appreciation for what they have themselves. They're really changed because of what they've seen."
Funds are raised throughout the school year, but all funds go toward materials for projects in Honduras. The cost of each house being built is about $9,000. The 20 bunk beds will tally almost $1,000.
It costs about $1,600 for volunteers to cover transportation expenses, food and water, all of which is paid for by volunteers.