REGIONAL—Dr. Shawn Scholten has been a therapist for almost three decades but said the past year has been the busiest of her career in terms of new patients and ongoing services.
"We're incredibly flooded," said Scholten, co-director of the Creative Living Center and chair of the Sioux Rivers Regional Mental Health & Disabilities Services advisory board.
"And I think that's true of most providers in our area and probably nationally as well. It's huge."
Data from the national Household Pulse Survey have shown marked increases in anxiety and depression symptoms among U.S. adults compared to before the pandemic.
The survey is conducted jointly by the National Center for Health Statistics and the Census Bureau to rapidly monitor changes in mental health during the coronavirus pandemic on an ongoing basis.
Throughout the pandemic about four in 10 adults have reported feelings of anxiety or depression, up from about one in 10 adults reporting such symptoms January-June 2019.
In the most recently completed survey phase this year — spanning June 23-July 5 — 25 percent of Iowa respondents reported symptoms of anxiety or depression, slightly below the national figure of 29 percent.
Feelings of anxiety and depression are among the mental health issues Scholten has noticed to be prevalent among clients she and other providers have worked with recently.
"Since the pandemic, I've noticed that people have certainly become more personally aware of it — maybe within themselves. For the first time, they've started to experience some sadness or depressive illness, some loneliness, some social isolation, anxiety," she said.
Other common issues she has heard from clients include stress related to the changing nature of pandemic safety guidelines and requirements.
The uptick in mental unease has not been confined to any particular age group; instead, Scholten said clients range from children to elderly people.
Creative Living Center, which offers mental health and counseling services, has offices in Hawarden, Orange City, Rock Valley, Sheldon and Sioux Center. It also provides on-site therapy sessions for students in several N'West Iowa school districts.
"The out call for services is large. Lots of play therapists are very busy too," Scholten said.
One of the biggest challenges in meeting the demand for mental health services in rural areas such as N'West Iowa is a shortage of qualified therapists.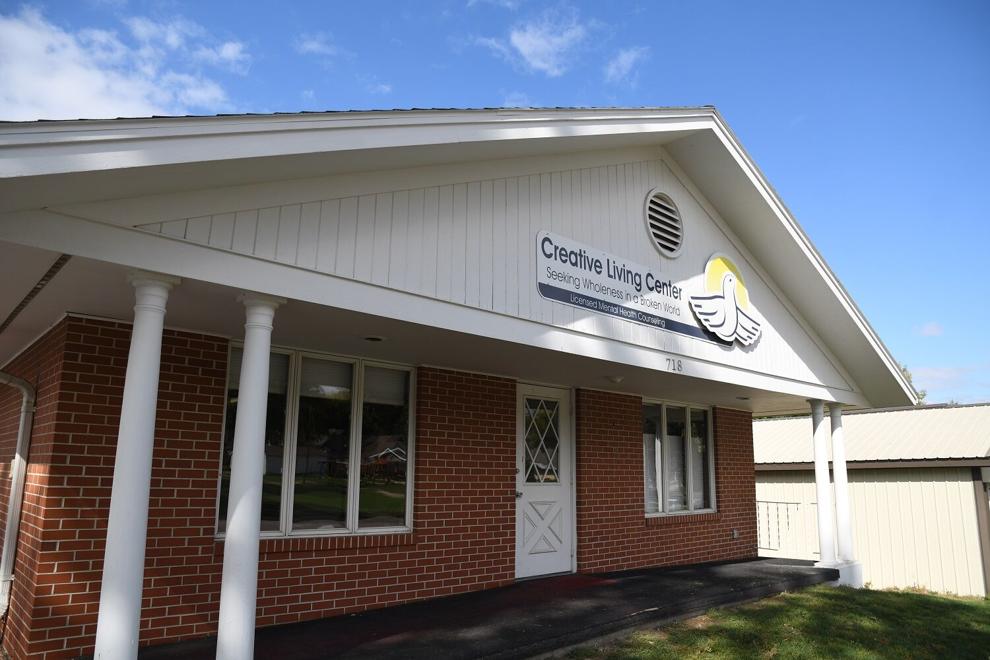 A scarcity of providers has been an ongoing topic of discussion in the Sioux Rivers mental health region, which helps with distributing resources to providers in its six member counties: Dickinson, Emmet, Lyon, O'Brien, Plymouth and Sioux.
"Just like there's a labor force work shortage all over, that's very true in mental health too," Scholten said. "At a time where we're just so flooded and could use more therapists, it's hard to find them. And, of course, coming to a rural area isn't attractive to everybody."
She mentioned organizations in N'West Iowa that provide additional support to people needing mental health services, such as Love In the Name of Christ of Sioux County and National Alliance on Mental Illness Northwest Iowa.
The former, based in Rock Valley, provides a ministry called Rides of Love in which the organization's partners — local church volunteers — provide rides to people otherwise unable to get to medical and mental health appointments.
NAMI Northwest Iowa meanwhile regularly holds support group meetings and offers other programs for those impacted in some way by mental illness.
Another newly formed organization in O'Brien County is seeking to raise awareness of suicide.
Abby Wallin, the county's judicial mental health advocate, recently spoke to the county board of supervisors about the O'Brien County Suicide Prevention Coalition. The group first met in late August to discuss suicide trends in the county and has convened one time since then.
According to Iowa Department of Public Health data, suicide is the second leading cause of death for Iowans 15-19 years old.
In 2020, the state suicide rate was nearly 14 per 100,000 people, which translates to one person dying by suicide every 18 hours.
Data from the 2018 Iowa Youth Survey — the most recent available — found 21 percent of sixth-, eighth- and 11th-graders surveyed said they had considered suicide in the past 12 months. That percentage jumped from 13 percent in the 2016 Youth Survey. For O'Brien County, those numbers were even higher: 14 percent in 2016 and 26 percent in 2018.
"We just wanted to figure out if there was something that we could do to have a positive impact on our county as far as suicide prevention goes," Wallin said. "We decided that we wanted to start a coalition and start with a very small group of people and focus on education, training and reducing stigma."
Besides Wallin, the following people are part of the coalition:
County emergency management agency coordinator Jared Johnson.
Public health nurse administrator Kim Morran.
Iowa State University Extension and Outreach K-12 youth coordinator Kate Stewart.
Seasons Center for Behavioral Health crisis intervention specialist Emily Rohlk.
Beth Will, coordinator for Sioux Rivers Mental Health & Disabilities Services, also came to the coalition's first meeting. The group plans to invite other key people in the county to join the coalition going forward, including representatives from schools and law-enforcement agencies.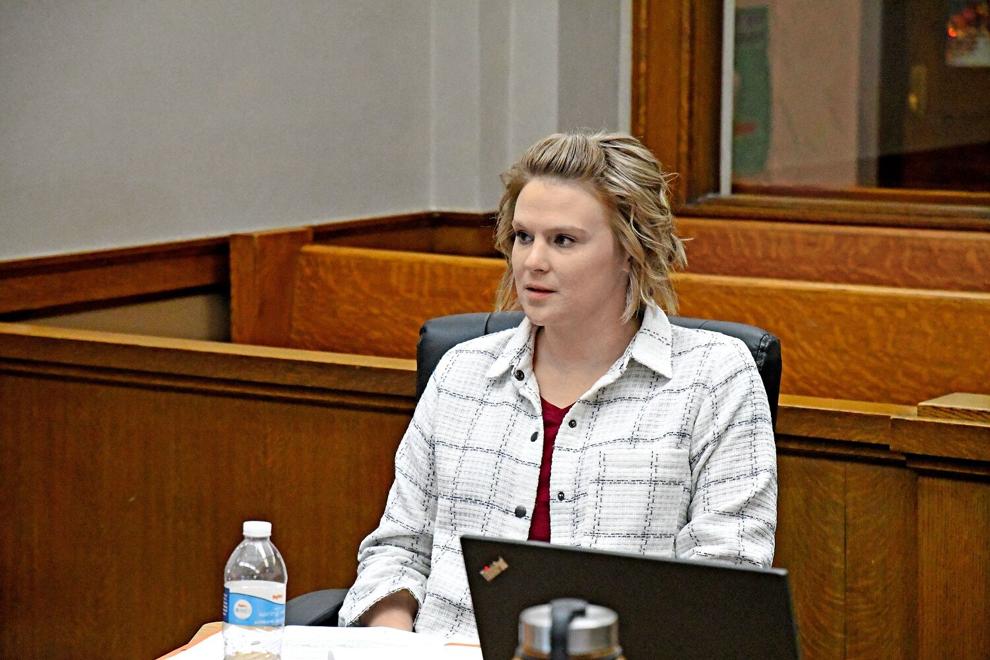 Johnson, who attended the supervisors meeting, spoke about some ideas the coalition has discussed regarding awareness programs. One involved purchasing a trailer and outfitting it with suicide hotline numbers people could see as they drive past it.
The coalition also would use such a trailer to store and transport marketing materials and equipment it would use for informational presentations in schools about suicide and mental health.
Johnson echoed Scholten's point that mental health issues have been on the rise the past year and a half during the pandemic.
"This group is about getting more awareness out there and making sure people understand it's OK to talk about it," Johnson said. "If we can help someone, we want to and get them the numbers they need or get them in contact with the people that can help."
The Suicide Prevention Coalition plans to invite more people in the county to attend its next meeting, set for 11 a.m. Friday, Oct. 22, in the first-floor assembly room of the O'Brien County Courthouse in Primghar. After that meeting, Wallin hopes the group will have a better idea of its vision so it can propose a funding request from the supervisors.