LARCHWOOD—A 26-year-old Sioux Falls, SD, man who crashed his car through the roof of a Larchwood home in February has been arrested on a Lyon County warrant for a variety of charges.
Irrael Garcia Hidalgo was arrested about 1 p.m. Monday, Sept. 13, on charges of first-offense operating while under the influence, speeding, reckless driving, failure to reduce speed at a proper rate when approaching a curve and no valid driver's license and transported to the Lyon County Jail in Rock Rapids.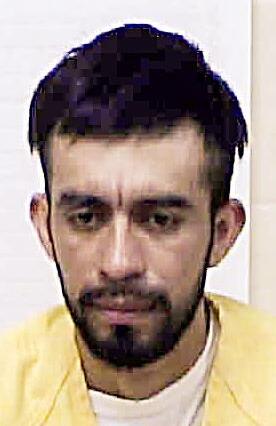 The arrest stems from when Hidalgo was entering Larchwood from the south on Highway 9/Chestnut Avenue at about 10:40 p.m. Tuesday, Feb. 2, when he failed to navigate the curve where Highway 9 travels west and Chestnut Avenue continues north, according to the Iowa State Patrol.
Hidalgo's 2013 Toyota Corolla left the roadway, vaulted over Holder Street and came to rest in the roof of a house. The vehicle traveled over 120 feet from the road to the house at 1231 Holder St.
A reconstruction of the accident scene by an Iowa State Patrol trooper indicated the
vehicle was traveling at a speed of no less than 102 miles per hour, according to court documents.
There was no one in the house at the time of the crash. The home belongs to Vincent and Elaine Fox.
Hidalgo was transported to Avera McKennan Hospital in Sioux Falls and treated for injuries.
Hidalgo admitted to using methamphetamine to emergency medical personnel and a Lyon County Sheriff's Office deputy, according to court documents.
The South Dakota Division of Criminal Investigation obtained a search warrant for Hidalgo's blood samples taken at the hospital.
The blood samples were sent to the Iowa Division of Criminal Investigation Criminalistics Laboratory in Ankeny, which confirmed the presence of meth and amphetamine in Hidalgo's blood.
Charges were filed May 6 and warrants for his arrest were issued the same day.