LOS ANGELES—Sheldon native Kendra Vander Vliet is good at making people cry.
Now residing in Los Angeles where she works in the Walt Disney Studios animation department, the 34-year-old helped create some of the more emotional scenes that have come out of the "House of Mouse" in recent years.
"On 'Frozen II', there was a scene — I don't want to spoil the movie but I'm sure everyone saw it already — where Anna about died," Vander Vliet said. "It was super emotional and one of my favorite scenes to work on."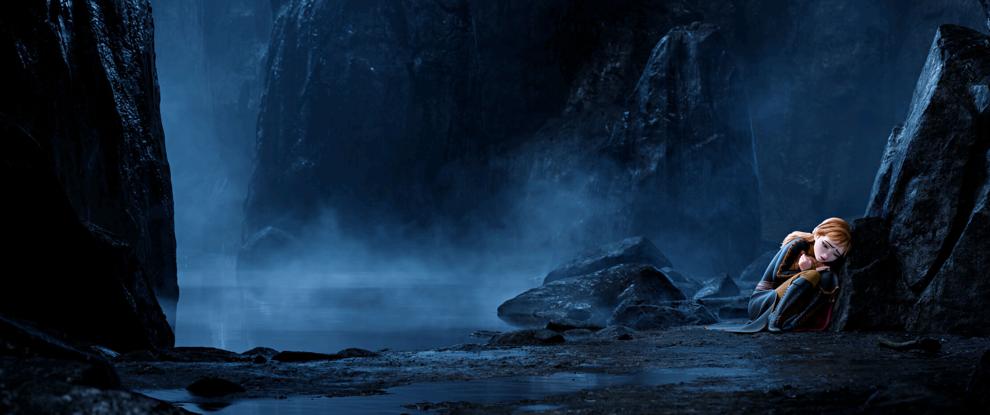 Getting people to cry while watching 3D-animated films has become a niche for Vander Vliet who got her start in the film business working for DreamWorks Animation right after college in 2009.
Another tear-jerker scene she helped create was in "Big Hero 6" — a 2014 Disney-helmed animated superhero flick — involving the death of Baymax, the lovable robot sidekick for the film's protagonist, Hiro Hamada.
"I actually was the rough layout artist for that — I remember doing that — it makes me sad, I don't know why — but I remember blocking that out and tearing up," Vander Vliet said. "It's like I'm making the darn thing and I know what's going to happen, he's going to be fine, Hiro's going to be fine but I was upset.
"One of the directors started crying when they watched the rough layout and I was like I guess that's the correct thing that I did. One of my supervisors was like, 'Kendra, you made the directors cry,' and I was like, 'I know, sorry.' I made myself cry making everyone else cry."
'Prince of Egypt'
The 2005 graduate of Western Christian High School in Hull developed her passion for art and animation at an early age.
Vander Vliet often was inspired by animated films she saw at the Iowa Theatre in downtown Sheldon, which was destroyed by a fire in 2002.
One movie that stuck with her was "The Prince of Egypt," a 1998 DreamWorks feature recapping the life of Moses and that follows the Book of Exodus.
"The Prince of Egypt" utilizes a combination of traditional 2D animation and 3D animation to form a movie that remains visually groundbreaking.
Visuals aside, Vander Vliet likes "The Prince of Egypt" because it is "an epic adventure movie" and she noted an upcoming Disney feature film she is working on, "Raya and the Last Dragon," captures the same tone. That project is the favorite of her decade-plus career.
"It's so much more interesting when you watch great films and kind of get inspired again," Vander Vliet said. "I can't for everyone to see that movie. It comes out next year."
'Downtown'
Working on "Raya and the Last Dragon" is a nice pivot back to her normal routine after taking a turn in the director's chair last year.
"Since my Short Circuit came out this year, it's really cool to have like a break of going back to my day job of being an artist again and fuel my creativity," Vander Vliet said.
"Who knows? In the next couple of years that could all change."
Vander Vliet wrote and directed "Downtown," available exclusively on Disney + as part of Disney's Short Circuit program.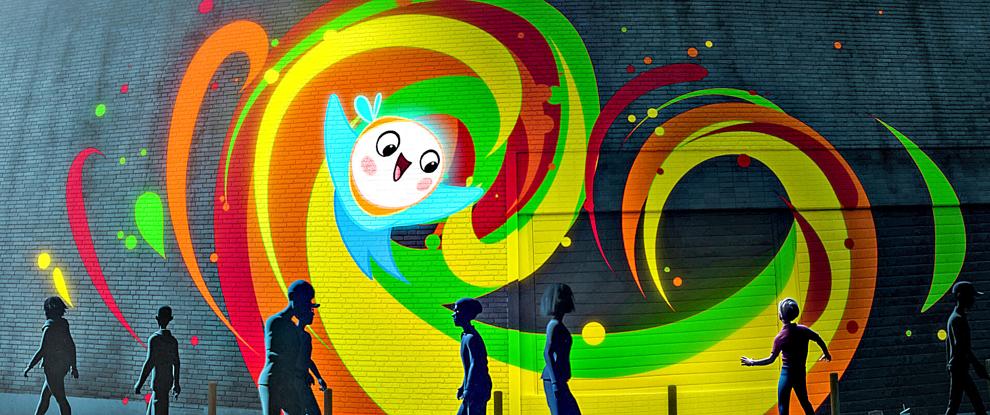 Short Circuit allows animators to pitch and produce experimental short films using the entertainment giant's resources.
"One of the great things about Short Circuit is you are allowed to try different techniques that we normally don't do in features films and we can explore and expand upon technology and maybe we use it on a feature film or project," Vander Vliet said. "It's kind of a cool petri dish where we can try it out."
"Downtown" took four months to create and Vander Vliet led a team of 90 people, something that got the artist who prefers to sit in the back of the room and take notes out of her comfort zone.
"I'm usually more quiet, so it really kind of got me out of my shell," she said. "On a personal/professional level, it made me braver and willing to say what I think at a meeting.
"It was all-around wonderful; good way to get your experience."
Three minutes in length, "Downtown" follows the journey of a commuter who misses his bus but gains a valuable insight in exchange.
"One of the things I liked about doing the project was that it's about discovering joy and finding something that makes you happy even if you can't change your situation or things aren't going good," Vander Vliet said.
'Frozen'
Vander Vliet boosts credits on about nine major motion pictures since 2011, according to her IMBD page, but said she did not really feel like she made it as an animator until the first "Frozen" movie was released in 2013.
"That was such a fun project to work on," Vander Vliet said. "It was funny walking through the halls when I started on that project, everyone was already singing the music. That was somewhat of an indicator of things to come."
"Frozen" grossed nearly $1.3 billion at the global box office, won two Academy Awards and has become a pop culture mainstay.
Internet searches for "popularity of 'Frozen'" turn up headlines such as "The Eight Reasons Frozen is Unstoppable," "How 'Frozen' Took Over the World" and "'Frozen': Why kids can 'Let it Go.'"
Vander Vliet said even the animation team was stunned with how popular it became.
"Sometimes it's like you have your head in the sand and you don't really think about that, but that's always the dream so when it happens it makes it that much sweeter," she said.
"Because it kind of lets you know you're working on something special and to have the audience feel the same way is pretty cool. You always hope the audience loves it as much as you."
Working as an animator for a studio that's become synonymous with the art form is a dream come for Vander Vliet who spent plenty of time doodling in class during her days at Sheldon Christian School and Western Christian High School.
She said if she can do it, others can too.
"If kids like to draw and they want to work in the film industry, keep on drawing and draw from real life," Vander Vliet said.
"I wasn't very good at academics growing up but I made sure to push myself on the creative side of things. I know there's other kids in Iowa who want to do the same thing. If they are dedicated, they can do it."