REGIONAL--From "Slow as Hul" to "Run Like the Winded," N'West Iowa wordsmiths did not disappoint coming up with fun and clever names for Live Healthy Northwest Iowa 2020.
Dave Van't Hul, 48, of Hospers, said his team's name started with using his own last name.
"The son and I did a triathlon last year in LeMars and used the name "Slow as Hul" as it was fitting for our speed in the race," Van't Hul said.
Jena Schouten, 23, of Sheldon, chose the name "Lean and Mean" for her team.
"I was in our team captain's office on the day of the registration and she said I had two minutes to come up with a team name," Schouten said. "I like words that rhyme, so I said 'Lean and Mean' and that's what she put down. While in reality we are not so mean, we are shooting for an outcome from this competition of us perhaps looking lean."
Courtney Sexe, 30, of Sheldon, said her team "SexeMerGerkenSmits" is a combination of the last names of the team members.
"Six of the members are couples so we used full names and one is participating without her husband so half of her name was used," Sexe said.
Some team names have simple meanings. Niki Cooper, 46, of Sheldon, is on the team "Less than Yesterday."
"It is our goal to weigh less than yesterday each day," Cooper said.
Other teams go through multiple options before settling on something. David Van Egdom, 53, of Hull, is on the team "Work Out Wonders."
"We were trying to come up with something unique and different after looking at all the names from previous years," Van Egdom said.
The team tried using the first letters of each team member's first name but could not come up with anything that worked.
"When that option didn't yield any great results, we tried to make up something off the acronym WOW and came up with Work Out Wonders," Van Egdom said.
Dianne Wolthuizen, 58, of Sheldon, is on the team "Admission Time."
"We work in the admissions department at Sanford Sheldon and feel it is time to lose some weight, hence Admission Time," Wolthuizen said.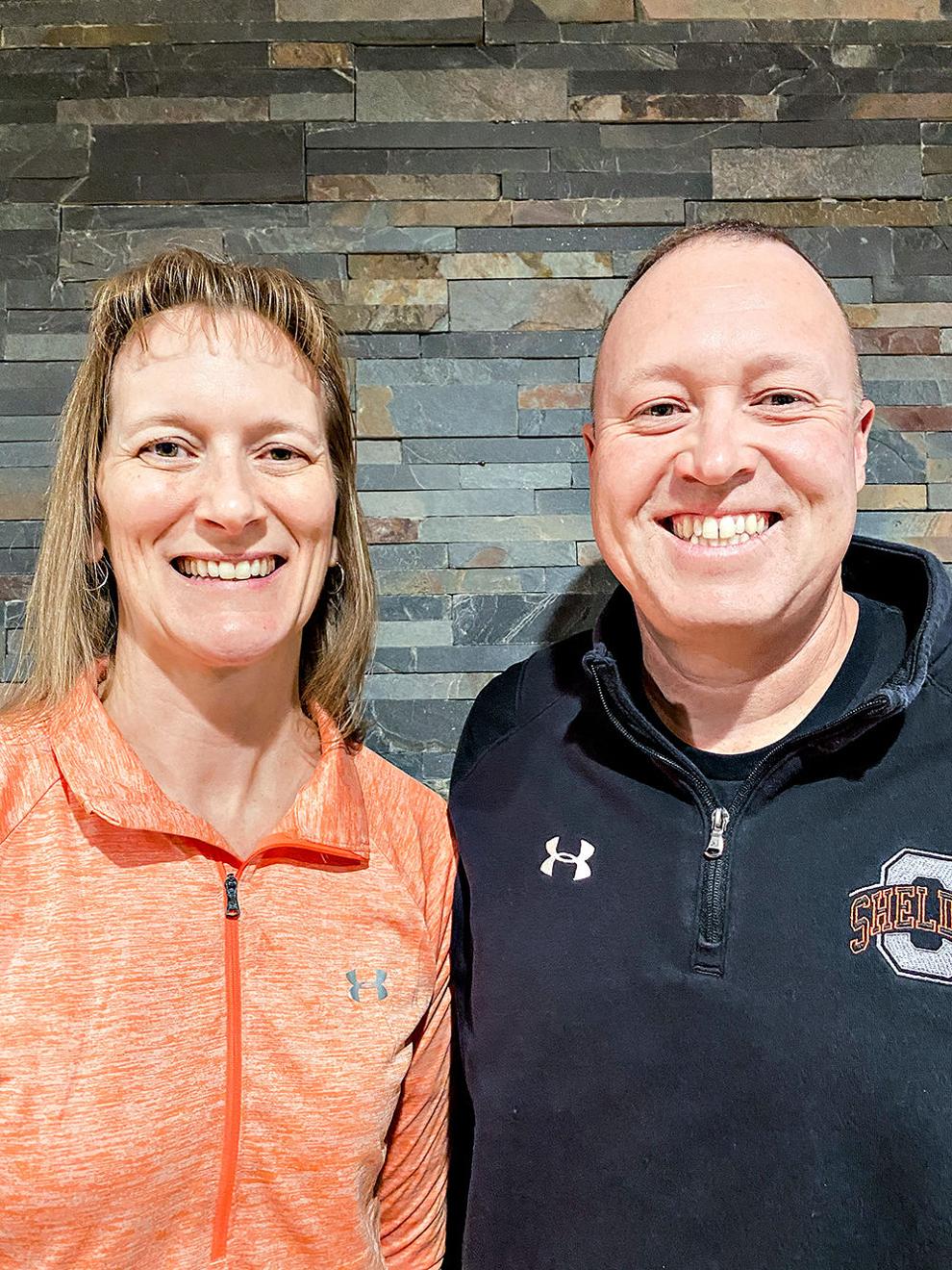 Tabby Wolf, 46, of Sheldon, is on the team "Hungry Wolves." The members of her team wanted to incorporate their last name as part of their team name.
"We decided on Hungry Wolves because we know that we will be hungry as we work on eating less," Wolf said.
Live Healthy Northwest Iowa 2020 runs through March 20.