INWOOD—The second phase of a new recreational trail in Inwood is well underway, with a completion date set for next summer.
Dan Moen, chairman of the Inwood Trail Committee, said the new addition to the trail will travel from the Inwood Community Center through two residential blocks heading west and then cut through the city park before meeting the existing trail to the northwest of the park.
"Last year, we did, I guess what we would call the first phase," Moen said.
That phase involved constructing a trail that goes northwest along Jefferson Street out of town for about three-quarters of a mile. Since a creek crosses paths with the trail route near the north end of the trail, a wooden bridge had to be put in place to go over the water.
Trail committee member Gene Versteeg said a farmer helped lay the bridge in place, which helped reduce costs for that part of the trail.
"We only have $900 invested in the whole bridge," Versteeg said. "We bypassed engineers. Engineering fees would be better than 10 times that about."
Moen said the first segment of the extension that will go from the community center through the residential blocks will likely be completed before the end of the year while the remaining section through the park will be finished next spring.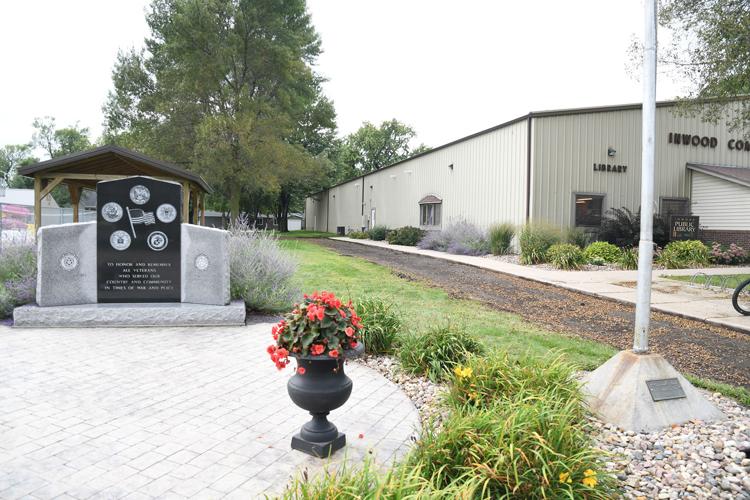 "We'd like to have it all done before our celebration on the Fourth of July," Moen said of the annual community festival.
He estimated the cost for the trail extension will be about $50,000-$60,000, depending on the cost of labor.
The trail committee received a grant from the Canton-Inwood Area Health Foundation, and Moen said it intends to apply for another grant from the Lyon County Riverboat Foundation. The group also has done private fundraising for the project and has received donations from businesses and an anonymous donor.
Moen said the six-person committee formed in 2017, which is when it began doing fundraisers for the first phase of the recreational trail.
Before construction on the first phase of the trail began, Moen said personnel from Wellmark Blue Cross and Blue Shield had visited Inwood to conduct a free community health improvement analysis.
"They work with communities to give you ideas as far as improving our community's safety features for intersections and providing more viable areas for pedestrian and cycling and for walking in your community," Moen explained.
It was during this analysis that the Wellmark personnel suggested Inwood provide a trail residents can use to keep active. So far, Moen said the trail has been accomplishing that goal.
"It's been received very well," he said. "Walkers, runners, bicyclists have used it, and yeah, it's been a nice addition for our community."