INWOOD—Inspiration Hills Camp & Retreat Center thought outside the box when it came to providing a camp experience for youth this summer, and its solution has proved to be popular.
The faith-based N'West Iowa campground located southwest of Inwood is offering a Camp-in-a-Box program in which games, crafts, devotionals, T-shirts and snacks are delivered in cardboard boxes to campers at their homes.
The box program is an alternative to Inspiration Hills' in-person summer camp, which was called off in late April because of the coronavirus pandemic.
Office manager Jenny Scott explained the camp sold out of nearly all of the boxes, which are divided into different categories based on age and camp type. Deliveries started the week of June 15-19 and will continue into July.
The boxes remaining in stock are the Grand Camp and Family Camp categories, which are set to be delivered the final two weeks in July.
"We only have a very small handful left of each of those," Scott said. "Family Camp is probably the one that we have the most of, which obviously includes everybody in the family."
While the Family Camp boxes are geared toward kids and their parents, the Grand Camp packages include activities kids can do with their grandparents.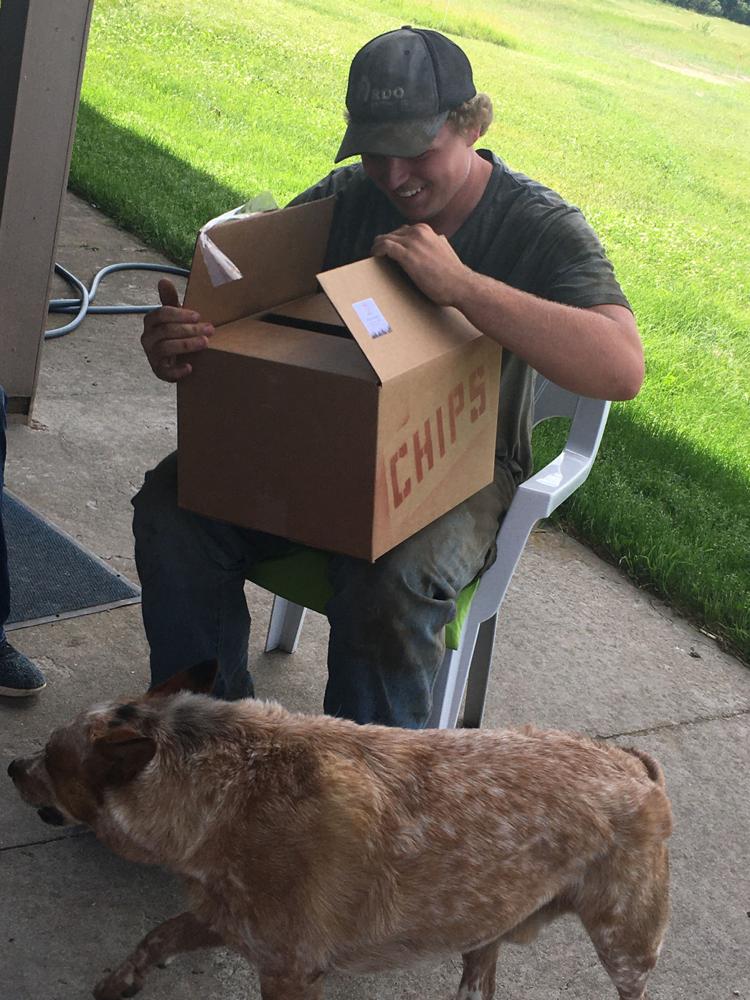 "I've heard from a lot of grandparents who ordered boxes for their grandkids because they knew that they could go through them with them, where the parents are at work all day," Scott said.
The delivery destinations for the boxes have not just been confined to N'West Iowa. People from as far away as Colorado and Michigan have ordered the camp kits.
"We're mailing those and then we're hand delivering everything within a three-hour radius," Scott said.
Work on assembling the boxes began in late May when the 12 summer staffers arrived at Inspiration Hills. They brainstormed which items and activities to include in the boxes and have stayed busy assembling them.
The staff also recorded interactive videos of camp activities for kids to follow along to at home. The videos, which were burned onto DVDs, include worship services the staff led at the camp chapel as well as a dance routine geared toward campers in grades 4-9.
"We got a couple guys working on specifically doing the videos. They're just doing a phenomenal job of editing and putting them together," Scott said.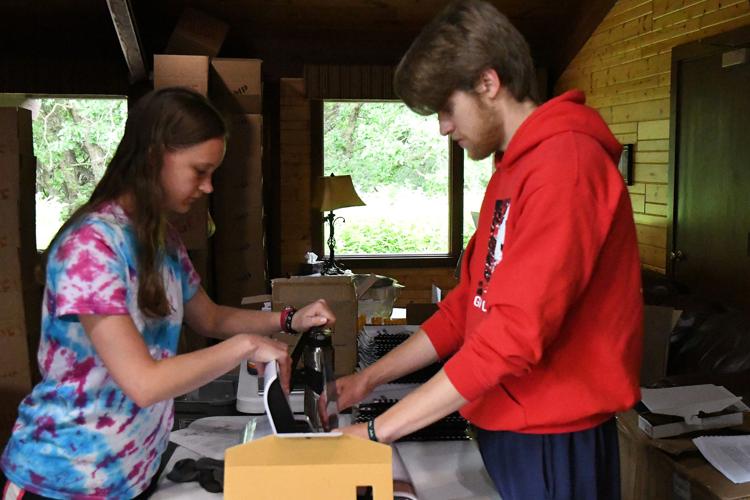 Inspiration Hills still is offering small-group activities for kids and their families to do at the campgrounds, such as horseback riding, canoeing, archery, BB gun shooting and zip lining. Families also are able to reserve cabins if they wish to stay overnight.
"We have a small enough campground where people can be far enough apart and still be able to be close to everything as far as the playground or the restrooms or the activities," Scott said. "We don't have a huge park where everything is going to be swamped."
To accommodate the visitors, the camp staff have increased cleaning at facilities such as restrooms and public spaces. The cabins also are left empty for a set amount of time in between families staying in them.
Children have especially enjoyed being able to visit for those activities, since they get to show off the rest of the campgrounds to their family members who might not be familiar with the area.
"That's the cool part about it," Scott said. "The kids are bringing the moms and dads here to show them this summer versus the parents bringing the kids."