INWOOD—Next summer will mark the end of an era at Inspiration Hills Camp & Retreat Center.
Longtime building and grounds manager Terry Dozark plans to retire from the camp southwest of Inwood in June after living and working there for nearly 20 years with his wife, Laura.
"We've seen a lot of changes here," Terry said. "When we came on the property, there was one air conditioner. Now there's 44 of them."
Terry started working at the camp in 2000 while he and Laura were living in Canton, SD, about seven miles north of the property. The 64-year-old previously worked as a meat cutter at Sunshine Foods in Canton and later started his own sandblasting business.
Laura, meanwhile, had been a stay-at-home mom and had her own home day-care business for about 16 years before going to work at a lumberyard. The 63-year-old retired from Inspiration Hills in August after working in a variety of roles since 2001.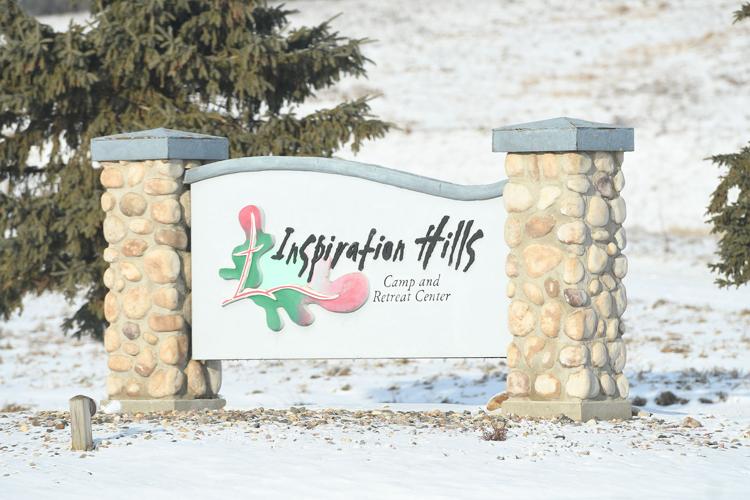 She recalled being in church and seeing an advertisement on the bulletin board for openings at the camp.
"We were just at a point when we were looking for different employment, and it fell together," Laura said.
The Dozarks also were close to the camp's original directors, Stu and Joan Schouten, with whom they had attended church. They worked at the camp with the Schoutens for about a year before the latter retired and moved to Wisconsin.
"Stu had become a dad to me because I had lost my father, and I'd go to him for leadership," Terry said.
It was Stu who had taught Terry how much maintenance work is involved in keeping the campground up and running.
During Terry's first summer working at Inspiration Hills, Stu asked him to make a list of all the projects a group of work volunteers needed to complete before the start of summer camp.
"We probably had 85 people come to volunteer that first year, and my list lasted about an hour," Terry said.
"Stu just stood and laughed at me. He laughed and laughed. He says, 'I knew this would happen. It happens all the time.'"
Stu, however, had plenty more work for the volunteers to do after they finished Terry's list. Terry said that incident taught him there was more work involved in maintaining the camp than he had realized.
Since then, Terry has never had to look for work to keep him occupied at Inspiration Hills and has worn several hats there.
"I've done everything except for office," he said.
His camp resume includes working in the kitchen and the programming department and filling in as director at times when the camp did not have a full-time person for that job.
Laura has served in various office roles for Inspiration Hills, in addition to working in the kitchen. She was in charge of housekeeping for the camp during her last 10 years.
The Dozarks are not just heavily involved in operations at Inspiration Hills — they live in one of the houses located on the campground.
Living on-site came as part of the job when they were hired, and Terry said it has come with upsides and downsides.
"You have a beautiful house, you have beautiful sunsets, beautiful sunrises. You can see airplanes take off from Sioux Falls. That's the glamorous part," he said.
"But living on the property 24/7, when the fire alarms go off, when the electricity goes off at 2 a.m., you got to get up and come over."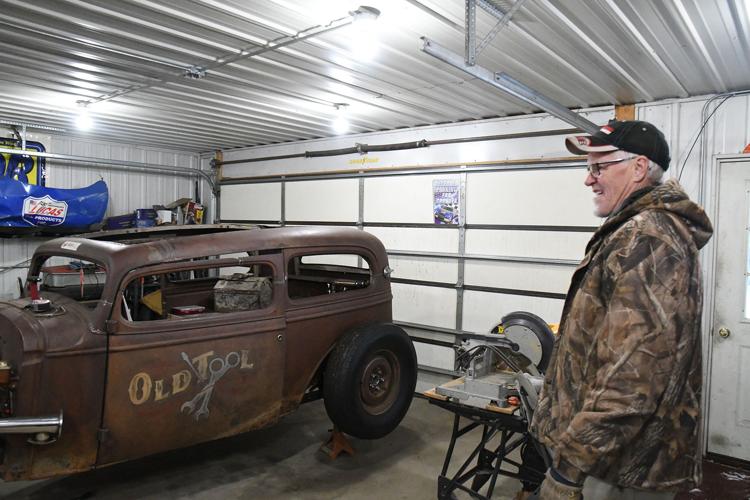 Despite the added sense of responsibility, Laura said living at Inspiration Hills has been "awesome."
"Every night, there's a beautiful sunset. I'm out there taking pictures," Laura said. "You'd think after 20 years, it wouldn't be a big deal anymore, but it still is."
What makes Inspiration Hills such an enjoyable place to work for the Dozarks is not the scenery, however; it's the people.
"It's probably all about relationships that make it interesting and fun here," Terry said.
He said he always looked forward to when summer campers arrived each year and seeing the positive ways the camp changed their lives.
Laura's favorite aspect of camp was working alongside the summer camp counselors — most of whom are college students — and building relationships with them.
"It just amazes me, their commitment to Christ and that they want to give their summer to come in and work here at camp and then following them after they've left here," she said.
"After 20 years, there are so many of them that we know that are now married and have families of their own."
The Dozarks are building a house in Beloit, where they plan on spending their retirement. Terry said retirement will involve spending a lot of time with their many grandchildren.
"We have 10 grandkids, two grandkids on the way and one great-grandchild," Terry said. "Ten of those grandkids are in this area, so we'll stay busy."