ALTON—A Sioux County community's Luxembourg heritage will be on full display Saturday, June 5.
That's when the Luxembourg Heritage Society of Northwest Iowa is holding its inaugural Lux Fest in Alton, a daylong celebration of the town's 151-year history since it was settled by Luxembourger immigrants.
The heritage society originally planned to hold the festival in 2020 to coincide with the 150th anniversary of the first 38 settlers arriving to the region in 1870. However, the event had to be called off that year due to the coronavirus pandemic.
The festivities will include displays in the Spalding Catholic School gym of genealogies tracing the descendants of the first 38 Luxembourg settlers to the region in 1870. Society member Robert Arens, who lives in Minneapolis, compiled the genealogies.
"He's pretty much full time into genealogy," said society president Judy Stokesberry, who lives in Remsen. "He did the 38 families and came up with something like 13,000 descendants."
She recalled Arens asking for 72 feet of table length on which to lay out the ancestry but later decided to narrow the focus to 20 of the first 38 settlers because some of them wound up marrying other settlers from different families.
In the Alton City Park, there will be craft vendors, food trucks and live music in the band shell.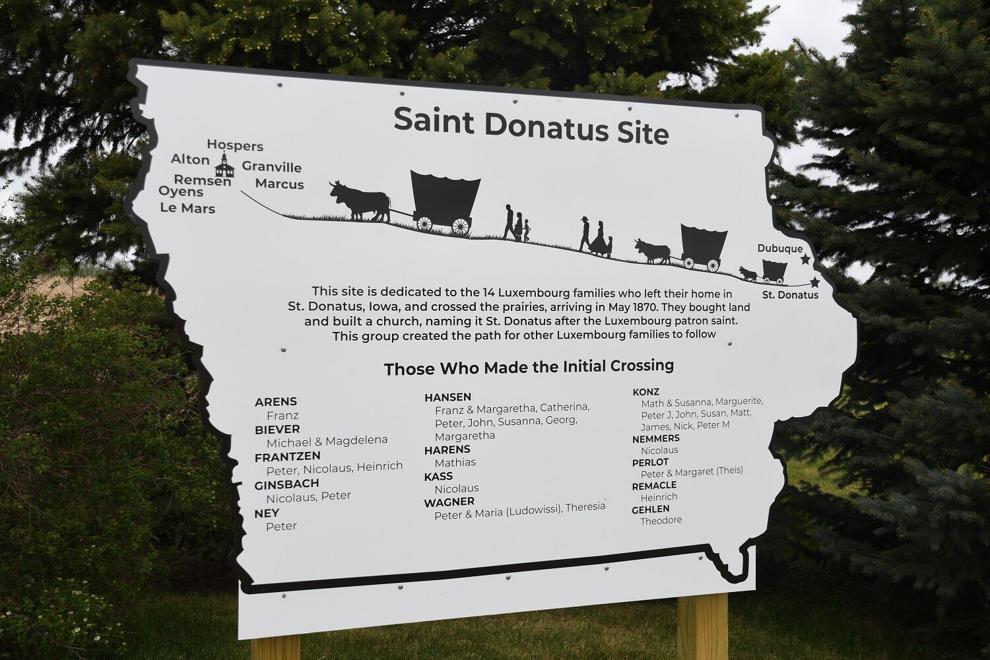 Father Dan Greving of St. Mary's Catholic Church will lead a dedication and blessing ceremony at the original site of the St. Donatus Catholic Church about two miles southeast of town.
Alton native Amber Hansen will hold a presentation at the Alton Public Library in which she will talk about the mural she and other volunteers painted last summer on the L&M Enterprises building, located at 1002 Third St. downtown.
The mural celebrates the town's Luxembourg heritage and incorporates contemporary aspects of its culture. Other presentations about Luxembourg history and culture will also take place in the library throughout the day.
An aspect of the festival that Stokesberry and the other heritage society members are especially excited about is a visit from Gaston Stronck, the ambassador from Luxembourg to the United States. Stronck had promised to attend Lux Fest last year before it was canceled, and Stokesberry said he was fulfilling that promise this year.
She spoke of how the society was able to get in touch with the ambassador, explaining how Kevin Wester — a mutual friend of the organization and Stronck — helped set up the visit.
"He's a personal friend of the ambassador, but he also runs a tour company that takes tour groups to Luxembourg and some of our members knew him through that," Stokesberry said.
"So when Kevin heard that we were working on trying to get the ambassador here, he volunteered and contacted him personally and invited him for us."
A reception honoring Stronck will be held that afternoon at the Alton Community Building, which also is where people with dual American and Luxembourg citizenship will be recognized.
Alton resident Ric Hansen, who also is involved with the heritage society, said his three daughters and his sister hold dual citizenship. He talked about what goes into attaining that status.
"It's quite a process. The big thing is the lineage. You've got to prove all your lineage. You get the documentation, the birth certificates and everything else and then within two years of getting approval, you have to go to Luxembourg and get registered there also," Hansen said.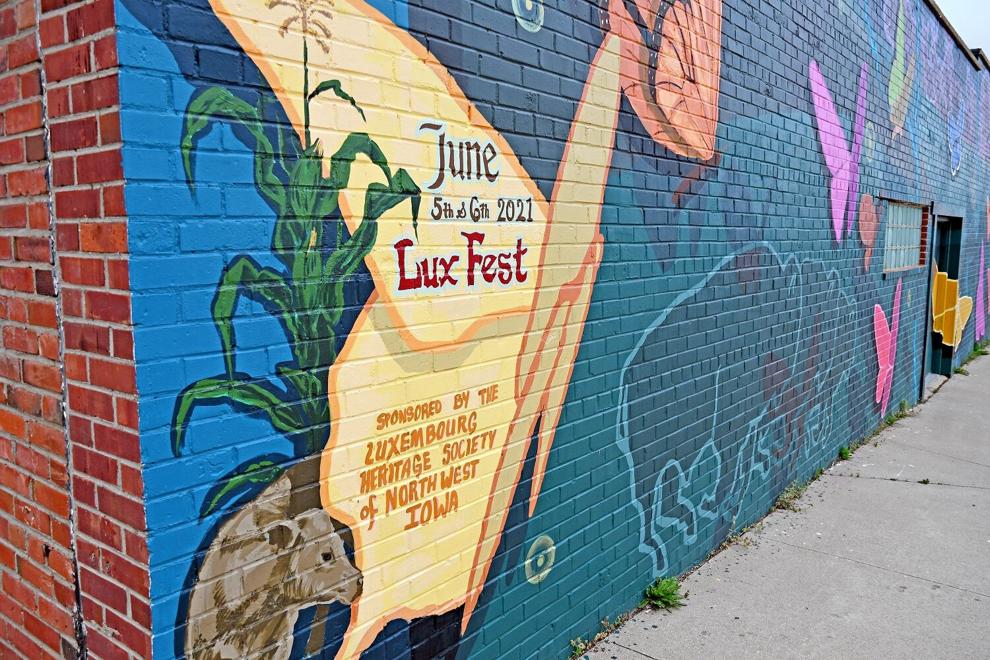 The main scheduled activities for Lux Fest will take place June 5, although the public also will be encouraged to go on self-guided tours through the St. Mary's Church cemetery to see where Luxembourg ancestors are buried.
The Alton Public Library & Historical Museum also will be open each day that weekend 10 a.m.-2 p.m. for self-guided tours of its displays as well as historically significant sites around town.
Information also will be available for similar tours in surrounding towns that have notable Luxembourg history, such as Granville, Hospers, Marcus, LeMars, Oyens and Remsen.