Students from the Sheldon United Methodist Church came together to help out their community Thursday.
The students are part of the IMPACT Youth Group at the church. As a summer work project, they took some time to removed an old coat and repaint the old Lynn Township School No. 1 schoolhouse at Prairie Arts Historical Park.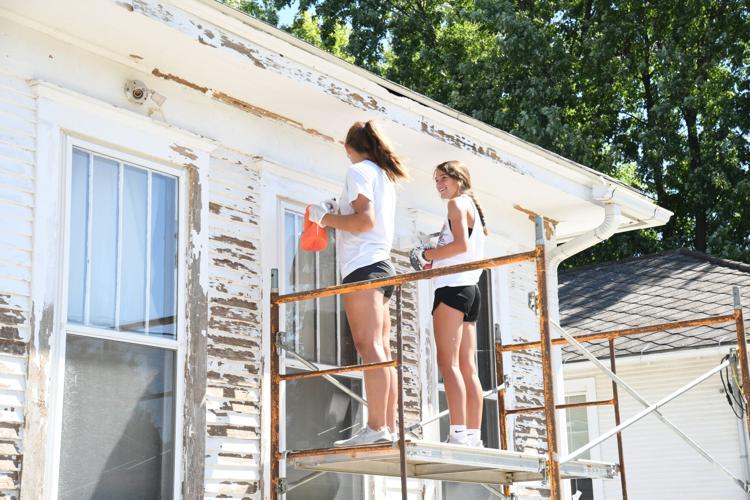 IMPACT came to Prairie Arts at 7:45 a.m. Thursday and finished the project by the end of the day.
IMPACT leader Jacob Sandholm said the group repainting the homes was meant to be since they were originally slated to do a mission trip in the Kansas City area.
"However, because of COVID, we weren't able to go far away to a big city," he said. "So, we thought, you know what, the city of Sheldon, the place we live in, also needs some help too. We found out that they needed this building painted and so we got a group of 21 awesome kids here."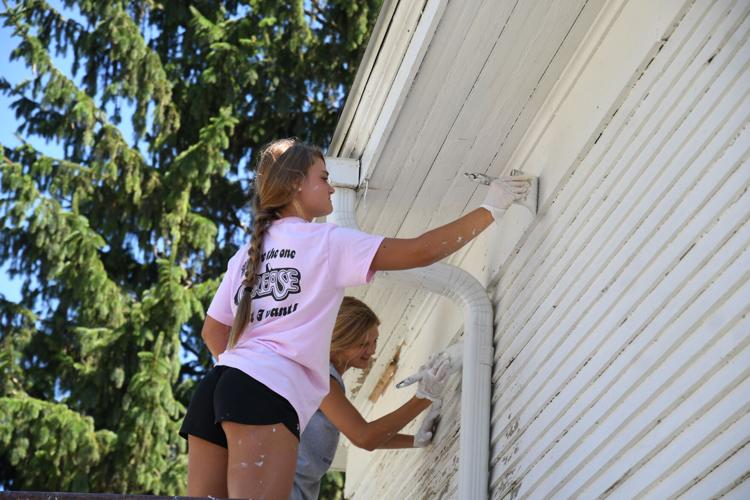 In addition to painting the building, the group pulled weeds, put new mulch in and cleaned the inside of it.
"We're trying to help out the people of Sheldon so they don't have to do all of this by themselves," Sandholm said.
Another reason for working at the historical park was so the group could be more involved with their faith.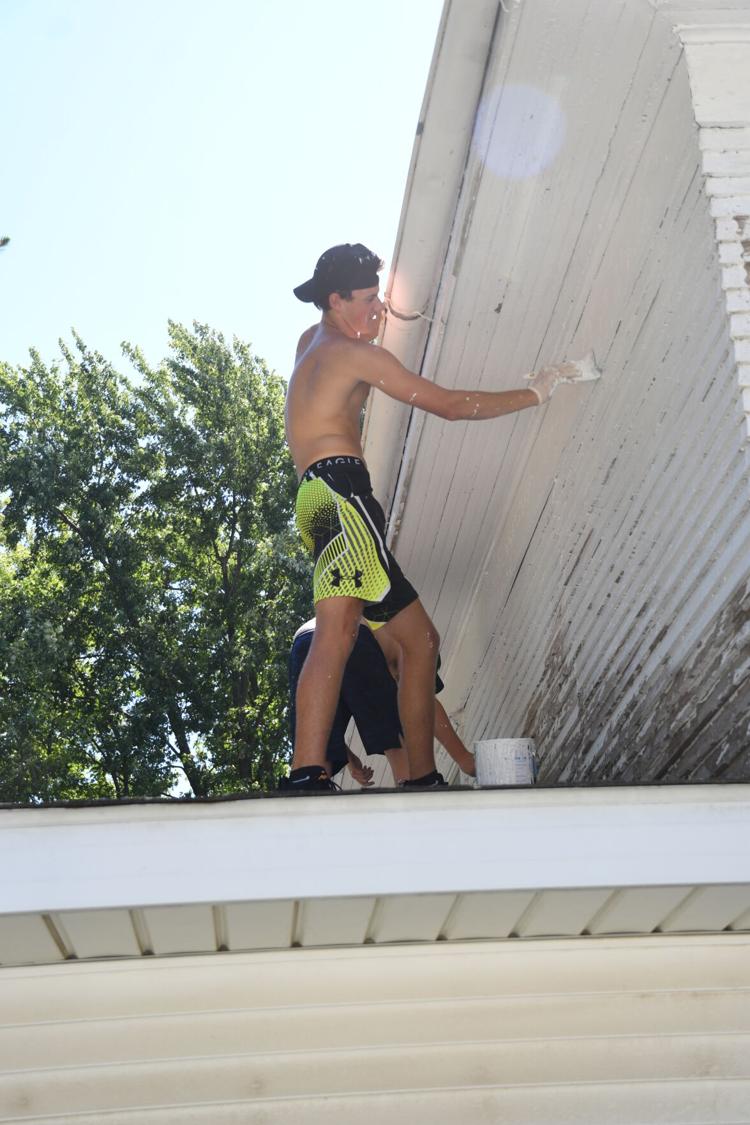 "It means a lot to me," Sandholm said. "The reason we're doing this is to glorify God. We want to work for God. We want to show our love for God and have a good time while we're doing this. We want to help the place we live in as well."
Madison Van Meeteren, a June Sheldon High School graduate who will be attending Iowa State University in Ames this fall, said she was thrilled to help out her community one last time before she leaves for school.
"Just getting involved in the community and just while we're doing it, praising the Lord together as a youth group and just making an impact," she said. "It just goes back to love your neighbor as yourself. Just kind of helping each other out during this tough time."
The Rev. Kevin Gingerich of Sheldon United Methodist Church said doing jobs like this make him love his job even more.
"I'm just proud to be the pastor of a group of kids that are so kind and want to make an impact on the community," he said. "When they couldn't go to Kansas City, I didn't think anybody would come to the work trip, but we have more coming now than what we had signed up for Kansas City. That's because it's a shorter trip and the girls who would have been playing softball this week would not have been able to go down to Kansas City."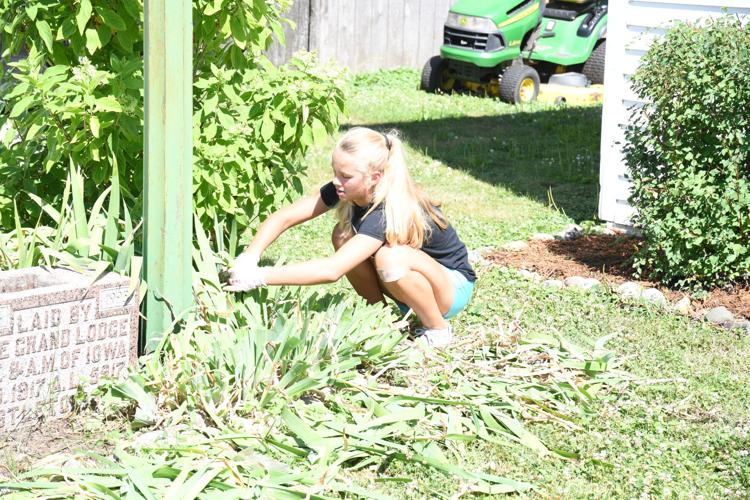 Gingerich also was impressed with Sandholm's work with IMPACT.
"I'm proud of Jacob and the way he's doing youth group," he said. "The way everything is happening right now. As a church, it's important to not only worship in the sanctuary, but also get out and do things for the community and do things for others. One of my goals in working with confirmation youth, and also given that to Jacob, is that we do more than just mental things. That we do physical things too."
Not thinking about current events was a nice added touch for him as well.
"It's wonderful to be able to be out working together with kids in the sunshine and not being afraid of the COVID-19 right now," Gingerich said. "We all have agreed that if any of us were sick, we wouldn't come. I just feel really good because it got my mind off of the pandemic altogether because we're doing something very positive and very bright. Prairie Arts needed the help and I'm hoping that we'll find some other places in Sheldon that will allow us to come and volunteer next year. I'm hoping it won't be a one-year thing."